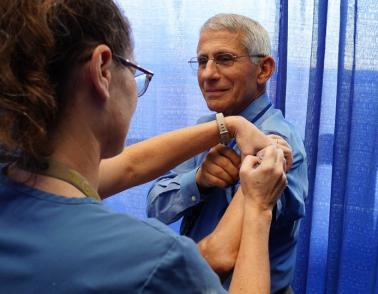 NIAID is conducting and supporting research to find new and improved ways to diagnose, treat and prevent influenza (flu) infection. You can join the fight against influenza by volunteering to participate in a clinical study. There is no charge for study-related medical care, including study visits, medications, treatments, and procedures. Volunteers may be compensated for time and travel.
The following are selected flu studies sponsored by NIAID. The links lead to full study titles, descriptions, eligibility criteria, and contact information.
Studies for Flu Patients
Influenza in People With Normal or Weakened Immune Systems (NCT00533182)
The purpose of this study is to evaluate how the immune system responds to influenza infection and compare how the infection differs in patients with a weakened immune system versus those with a healthy immune system.
Viral Infections in Non-immunocompromised Patients (NCT01011712)
This study is enrolling people who are thought to have normal immune systems but who have been diagnosed with a viral infection that is unusually severe, prolonged, or persistent.
Respiratory Virus Hospitalization Study (FLU 003 Plus) (NCT01056185)
The purpose of this observational study is to describe the characteristics and outcomes over a 60-day follow-up period of participants with influenza virus infection (including influenza A subtypes such as H3N2 and 2009 H1N1, or influenza B), or a targeted non-influenza respiratory virus, who are hospitalized with severe illness and/or complication in geographically diverse locations.
Studies for Healthy People Who Want to Help Advance Flu Research
Screening Volunteers for Influenza Challenge Studies (NCT01386424)
This study is screening healthy volunteers ages 18 to 50 for potential participation in future influenza challenge studies that will help researchers find better ways to prevent and treat the flu.
See All NIAID-Supported Open Flu Studies
Many of our studies need healthy volunteers to participate.
Flu Research at NIAID
Read more about NIAID influenza (flu) research.