Like many branches of medicine, immunology can seem to have a complex language of its own describing how the body protects against and fights off infection. Now, you can sort through the dense terminology of the immune system by boning up on some basics in NIAID's new, illustrated immunology glossary.
The glossary is made up of an assortment of electronic terminology cards that pair definitions and facts about these terms with engaging illustrations. These informative graphics are handy for use on social media and in a classroom setting.
Terms featured include the cells and molecules that make up our immune system: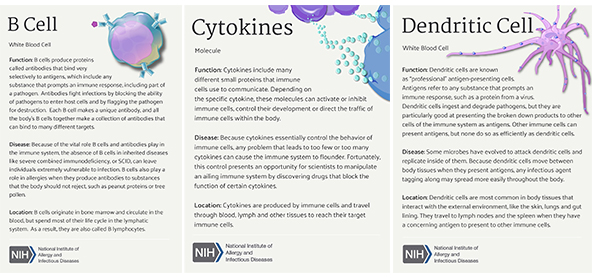 Other cards feature descriptions and illustrations of invaders that can make us sick: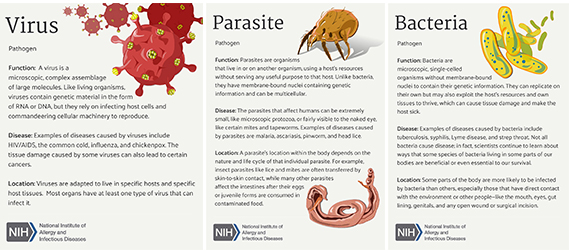 Browse the whole set on NIAID's Flickr page:
Immune Cells
Pathogens
Other Terms
Do you have an immunology term you would like to have NIAID define and illustrate? Please reach out to us and let us know!