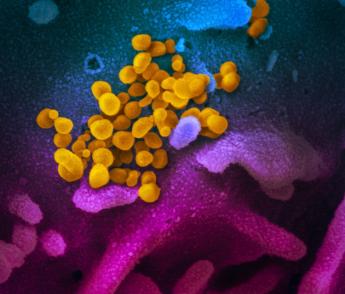 The COVID-19 Scientific Interest Group was created in March 2020 in response to the COVID-19 pandemic. This interest group aims to promote collaboration and facilitate the exchange of information and resources among NIH intramural scientists and their HHS colleagues concerning research on COVID-19 and SARS-CoV-2.
Main Areas of Focus
The virology of SARS-CoV-2 including viral genome, viral protein structure/function relationships, and viral pathogenesis

The resulting disease of SARS-CoV-2 infection called COVID-19. Areas of interest include animal models of COVID-19, clinical manifestations in patients, disease biomarkers, long-term effects of COVID-19, and therapeutics including biologics, small molecules, and vaccines.