Funding News Edition: July 01, 2020 See more articles in this edition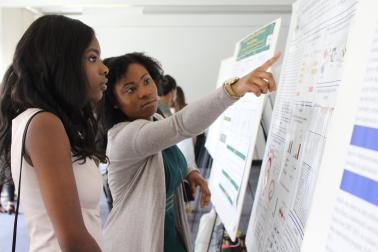 In the previous installment of our series, you learned how to "Conduct a Self-Assessment." Continue now with finding a research niche—a specialized corner of your field—where you could conduct research for the next 10 years or so to make the greatest impact.
Finding your own niche takes you on a quest:
Identify the most promising research needs and opportunities in your field.
Evaluate the competitive landscape; know who is doing what and which assays and techniques they employ.
Assess whether you have the knowledge base and skills to perform cutting-edge research that will make an impact.  
Two potential means of achieving these objectives are networking with people who are in the field and searching the literature online.
In the Related Links section below, we share links to useful research tools.
Look Wide, Dig Deep
In your general field of science, you should strive to work in a unique area (for example, understanding the immune evasion of tuberculosis in infants and children, or the elderly, or those who have failed treatment) where you can create important new knowledge and maximize your impact in the field. To home in on one, learn all you can about your broader field (e.g., host defense against bacterial infection).
Network: Talk to colleagues. Attend scientific meetings where you can hear leaders in the field present their findings, present your own research which may lead to valuable input from the audience, and meet fellow scientists to foster collaborations and leverage opportunities in your field. Listen to the buzz and brainstorm ideas you have with the experts.
Take notes as you gather information about the research interests of people in your field, keeping in mind some of them may end up as your reviewers.
You want to begin networking as early in your career as you can. That way, you can start matching your experience, interests, and abilities with opportunities in science.
After you have some ideas to follow, review the literature. Explore hot topics in the field. See what research has been done and identify current gaps in understanding for the narrow topic in your area of interest. Filling a previously unfilled knowledge gap is generally a good approach to designing a project, assuming the underlying question is an important one.
Along the way, allow yourself to benefit from serendipity: follow new scientific leads even if they take you in a surprising direction. Think about whether a paradigm-shifting discovery in a related field can be applied to your own area of research.
Assess Your Competitiveness
Just as you scrutinized your field in light of your qualifications, you should do the same for your niche.
Ask yourself: do I have the skills to make an impact in this area? For the research needs and opportunities you uncover:
Determine whether you have the knowledge and resources to pursue them.
Get opinions on that judgment from people you respect.
Make sure your strengths match up with potential projects that can move the field forward.
It's also important to carve out your own space, so explore opportunities in underdeveloped research areas.
Be aware of crowded areas where it's hard to compete with established investigators, and make absolutely certain that the area is important to your field—some niches are untouched because they are not considered significant.
In making your decision, get help from colleagues, mentors, and an NIH program officer.
After settling on a research niche, you'll be well served by developing a plan that focuses on a broad goal you'd like to accomplish during the next 5 to 10 years.
Then you can divide this broad goal into discrete projects, some of which you can accomplish within the four or five years of a grant. Those projects will become your Specific Aims, which we cover in the next installment of this series.
Related Links