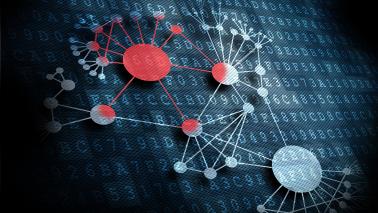 NIAID funded projects are generating large, diverse, complex data sets, and our research communities have become a data-intense enterprise. There is a critical need to transform these data into knowledge to more fully understand pathogen transmission and evolution, pathogen-host interactions, host immune response, and infectious and immune-mediated disease pathogenesis, as well as to develop new and improved diagnostics, therapeutics, and vaccines. Hence the need for findable, accessible, interoperable, and reusable (FAIR) data and software that are innovative and sustainable. NIAID also encourages repositories to follow the TRUST Principles (Transparency, Responsibility, User focus, Sustainability, and Technology).
NIAID is addressing this need through the Office of Data Science and Emerging Technologies (ODSET). The office will build partnerships across NIAID to harness the power of data by coordinating NIAID's data science portfolio and lead the planning and execution of trans-NIAID data science research programs, activities, and related initiatives both intramurally and extramurally. In addition, the office will provide guidance on data-management and -sharing practices to ensure NIAID's research adheres to NIH policies to serve knowledge sharing, secondary use, and reproducibility of NIAID-funded research data as well as enable opportunities to develop a data science workforce. 
Resources for Researchers
---
Fellowship Program
NIAID Emerging Leaders in Data Sciences Fellowship Program
This fellowship program aims to establish a cadre of talented data scientists (i.e., expertise in bioinformatics, computational biology, epidemiology, computer science, engineering, or applied mathematics) with a keen interest in applying their knowledge and skills to advance NIAID's research mission.
---