What Is It Like To Participate?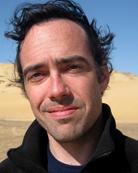 Based on my personal experiences, I encourage people to look into the clinical trials at the VRC. You really cannot ask for nicer or more dedicated and knowledgeable staff than those at the VRC, and they appreciate all of their volunteers. Give it a shot and be a part of something truly important!
– Peter Hubbard
Information For Researchers
NIAID Clinical Trials Data Repository, AccessClinicalData@NIAID, is an NIAID cloud-based, secure data platform that enables sharing of and access to anonymized individual, patient level clinical data sets from NIAID sponsored clinical trials to harness the power of data to generate new knowledge to understand, treat, and prevent infectious diseases such as COVID-19.