Funding News Edition: March 17, 2021 See more articles in this edition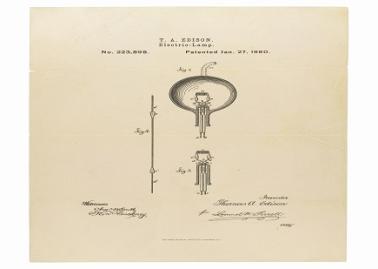 Let's say you develop a unique or novel device, method, or process during the course of your NIH-funded research. Chances are, you will want exclusive rights to your invention by obtaining a patent.
What To Do First
If your funded research results in an invention, communicate with staff in your institution's technology transfer office as soon as possible.
Timing is important, so promptly contact them once you think you have made a patentable discovery and before publicly disclosing such information.
That leaves time for you and your institution to discuss patenting your invention and filing a patent application if necessary.
Get Caught in the Bayh-Dole Act
If you haven't already, familiarize yourself with Public Law 96-517; 35 U.S.C. 200-212, commonly known as the Bayh-Dole Act of 1980. In a nutshell, it states that federal funding recipients (i.e., those receiving grants, cooperative agreements, or contracts) have the right to retain title to inventions made under federally funded research but must comply with regulations (37 CFR 401 et seq.) to ensure the timely transfer of the technology to the public sector.
Bayh-Dole Act regulations and NIH policy require that federal funding recipients do the following:
Disclose provisional, nonprovisional, and Patent Cooperation Treaty (PCT) patent applications to NIH through Interagency Edison (iEdison).
In iEdison, electronically file invention disclosures, election of title, and all Bayh-Dole compliance documents.
File a nonprovisional application within 10 months after filing a provisional application unless there is an NIH-approved waiver or extension.
Also be aware of the following:
Inventions jointly owned by NIH and a federal funding recipient are subject to Bayh-Dole reporting.

On jointly owned inventions, the government can file a patent application.

There is no time limit on NIH's taking title if federal funding recipient fails to disclose or elect title within timeframes.
Under the Bayh-Dole Act, your institution as the grant recipient owns rights to the NIH-funded invention and has the right and obligation to pursue patent protection. However, if it chooses not to, you (the inventor) may be allowed to—with NIH approval—submit a patent application to the United States Patent and Trademark Office (USPTO). This is called an "Inventor Waiver." Alternatively, your institution must waive the invention to the government.
Your technology transfer office will be able to guide you through either procedure (your institution's proceeding with a patent or your applying for an Inventor Waiver). You can start by filing an inexpensive provisional application, but you will need to follow through with a nonprovisional U.S. or international (PCT) application within 10 months of the provisional application's filing date.
For patent-related expenses, see USPTO's Fees and Payment.
Invention Reporting
As we mentioned above, the Bayh-Dole Act requires that all government-funded inventions be reported to the awarding federal agency; in your case, NIH.
You must electronically submit all invention disclosures and related reports or documents using iEdison.
For a brief summary of required items your institution must provide, go to Reporting Requirements During Your Grant.
We'll cover some of these reporting requirements in greater detail in an upcoming issue. 
Where To Turn With Questions
Your first point of contact should be staff in your institution's technology transfer office. They can answer questions and also inform you of institution-specific policies and procedures.
For additional assistance on invention and patent reporting compliance and responsibilities, email edison@nih.gov to contact the Division of Extramural Inventions and Technology Resources in NIH's Office of Policy for Extramural Research Administration (OPERA). You may also want to check out the iEdison & Intellectual Property FAQs and Resources.
Learn More
Check out the following for additional information.