Funding News Edition: December 07, 2022 See more articles in this edition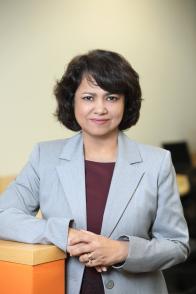 As it did in June 2022, the NIH Advisory Committee to the Director (ACD) convened virtually on November 3, 2022. For those unfamiliar with ACD, its Members provide recommendations on program development, resource allocation, NIH administrative regulation, and other aspects of NIH policy.
The Agenda for the November meeting covered a few proposals that may be of interest. We provide a few details here and link to the November 3, 2022 Videocast so you can watch what transpired.
1) Proposed New Framework for Peer Review Criteria presented by Center for Scientific Review Director Dr. Noni Byrnes.
The two main drivers for rethinking criteria are:
Reviewer duties going beyond goal of first-level peer review.

Over time, NIH has asked that peer reviewers take on other functions, e.g., administrative checks, policy compliance, which can affect reviewer burden and recruitment.

Reducing bias in the peer review process.
CSR Advisory Council's major recommendations for new peer review framework
Reorganize the current five scored review criteria into three factors:
Should it be done? Factor 1: Importance of the Research (Significance and Innovation) – scored, affects overall impact score
Can it be done well? Factor 2: Feasibility & Rigor (Approach) – scored, affects overall impact score
Will it be done? Factor 3: Investigator & Environment (Investigator, Environment) – scored, affects overall impact score
See the Detailed Report: CSR Advisory Committee Working Group Recommendations for Simplifying R01 Review Criteria.
2) Re-envisioning NIH-Supported Postdoctoral Training presented by Drs. Shelley Berger and Tara Schwetz
ACD members addressed the growing challenge of a declining number of postdocs, which has remained relatively flat for the last decade after a steady increase since 1980.
The ACD Working Group proposes the following:
Evaluate evidence on the perceived shortage in PhDs seeking U.S. postdocs.
Assess and consider factors influencing the scope and persistence of the issue.
Review and compare other approaches to postdoctoral training.
Consider ways to support postdocs' quality-of-life and work-life balance.
Engage key internal and external stakeholders.
ACD will meet to discuss issues between December 2022 and May 2023 and expects to have draft recommendations in June 2023 with final recommendations in December 2023.
Find additional details at ACD Working Group on Re-envisioning NIH-Supported Postdoctoral Training (Postdoc WG).
3) Catalyzing the Development and Use of Alternative Methods to Advance Biomedical Research—presented by Drs. Howard Chang and Lyric Jorgenson
The presenters pointed out that innovative technologies create tremendous scientific opportunity, e.g., NIH to invest $130M in biomedical behavioral artificial intelligence projects.
The Proposed Charge of the Novel Alternative Methods Working Group is to:
Articulate high-priority areas for NIH investment in the use and development of novel alternative methods to advance progress into understanding specific biological processes or states.
Augment the tools and capabilities for biomedical research to complement and/or potentially replace traditional models.
The Working Group's next steps include updating ACD and discussing the workplan, presenting preliminary findings to ACD, engaging stakeholders, and providing a final report with recommendations.
Upcoming Meetings
For information on future meetings, check the ACD Meetings webpage, including the imminent meeting on December 8 and 9, 2022.