Funding News Edition: October 06, 2021 See more articles in this edition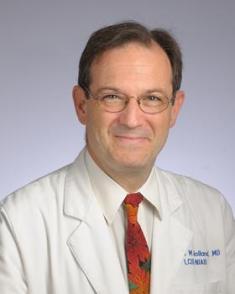 In case you missed the NIAID Advisory Council meeting on September 13, you can catch up by reading this overview. We highlight a few of the agenda topics and summarize a presentation from guest speaker Dr. Steven Holland, director of the NIAID Division of Intramural Research (DIR). You can also watch the proceedings at NIAID Advisory Council Meeting—September 2021.
NIAID Director Dr. Anthony Fauci began by welcoming everyone, including two new Council members: Dr. Linda Bockenstedt, the Howard W. Jockers Professor of Medicine at Yale; and Dr. Stephanie Taylor, Professor of Medicine and Microbiology at Louisiana State University Health Sciences Center in New Orleans.
Dr. Fauci also thanked retiring Council members—Kay Whalen and Drs. Michael Brenner, Ana Fernandez-Sesma, and Marc Jenkins—for their four years of service.
In staff news, NIH Deputy Director for Intramural Research Dr. Michael Gottesman will be stepping down once a replacement is found. Dr. Gottesman will return to focus on his responsibilities as chief of the National Cancer Institute's Laboratory of Cell Biology.
Dr. Barney Graham, former deputy director of the Vaccine Research Center (VRC) and chief of the Viral Pathogenesis Laboratory, retired at the end of August after more than 20 years as an investigator at VRC. 
On a sad note, Dr. Leonard "Pug" Evans, chief of the Retroviral Molecular Biology Section at NIAID's Rocky Mountain Labs, passed away unexpectedly on June 24, 2021.
Additionally, the following staff have new roles:
Dr. Karin Bok—director of Pandemic Preparedness and Emergency Response in the VRC Office of the Scientific Director
Dr. Adeola Adeyeye—head of the Clinical Prevention Research Branch in the Prevention Sciences Program of DAIDS. She takes over from Dr. David Burns, who retired.
Sam Ashe—Grants Management Program branch chief in the Division of Extramural Activities
Dr. Jim Cherry—new Chief of the Research Technologies Branch in the Division of Intramural Research
Dr. Wilbert Van Panhuis—director of the NIAID Office of Data Science and Emerging Technologies
Michelle Grifka—chief of the Biodefense and Emerging Infectious Diseases Budget & Financial Management Branch in the Office of Mission Integration and Financial Management
Meetings and Events
Dr. Fauci met virtually with several international delegations, including UK's Chief Medical Officer, the President of Chile, the WHO regional director for Europe, the minister of health for Gabon, and the Prime Minister of Israel.
A Favorite Topic: The Budget
Since the release of the fiscal year (FY) 2022 President's Budget request in May, the House passed a package of seven appropriations bills that includes funding for HHS. The House spending package provides NIH with a $6.5 billion increase over the FY 2021 enacted amount, including $3.5 billion for basic biomedical research for NIH Institutes and Centers (ICs) and $3.0 billion to support the President's request to establish the Advanced Research Projects Agency for Health.
The House's budget provides an overall NIH increase of 15.1 percent, with many ICs receiving between 5 and 8 percent increases, except for NIA and NIDA, which received 9 and 26 percent increases, respectively.  
The FY 2022 funding level for NIAID passed by the House represents an 8.0 percent increase over the FY 2021 enacted level and includes increases of:
$30 million for universal influenza vaccine research
$10 million to NIAID's Centers for AIDS Research to support the President's Ending the HIV Epidemic in the U.S. initiative
$50 million to advance rapid vaccine platform technologies
$6 million for the Consortium of Food Allergy Research (CoFAR)
As of the Council meeting, it was uncertain when the Senate will complete its work on the budget. 
Dr. Fauci also announced that FY 2022 R01 paylines for established and new PIs are set at 10 and 14 percentiles, respectively, and estimated that FY 2022 success rates for NIAID research project grants are likely to range between 21 to 23 percent. For additional information, see NIAID Paylines and Financial Management Plan.
COVID-19 Funding
Dr. Fauci recapped funding received by NIAID and NIH since March 2020 through four supplemental appropriations, with funding available until September 30, 2024. The following are a few of the areas he covered.
NIAID's $1.5 billion in funding supports a broad array of intramural and extramural research to improve fundamental knowledge of SARS-CoV-2 and COVID-19 disease progression, outcomes, and recovery, and to advance the development of safe and effective vaccines, therapeutics, and diagnostics.
The HHS Office of the Secretary provided NIAID with funding to execute NIH's Accelerating COVID-19 Therapeutic Interventions and Vaccines (ACTIV) partnership. 
Through the American Rescue Plan Act, NIAID also received $3.2 billion to implement the Antiviral Program for Pandemics. 
Legislative and Outreach Activities
As usual, Dr. Fauci was involved in several activities: for instance, testifying before the Senate Health, Education, Labor and Pensions Committee hearing and briefing members of the Senate and House of Representatives on the ongoing Federal response to the COVID-19 pandemic.
Guest Presentation: Division of Intramural Research (DIR)
In his presentation, Dr. Steven Holland touched on several topics, including DIR priorities (e.g., responses to public health threats); selected research highlights; intramural investigators and branches as well as publications that COVID-19 funding supported. He also covered the NIAID SARS-CoV-2 Virology Core, which supports COVID-19 bench and animal work by any intramural investigator. 
In staff news, Dr. Holland mourned the loss of Dr. Evans (as Dr. Fauci discussed in his remarks). He also relayed upcoming staff retirements, a new branch chief, other DIR staff additions, and more.
To view Dr. Holland's presentation, start after the 42-minute mark in the NIAID Advisory Council Meeting—September 2021 videocast.
Subcommittee Summaries
At each Council session, scientific subcommittees review and approve concepts for NIAID initiatives: targeted research funding opportunities. While not all approved concepts become funding opportunities later, concepts highlight NIAID research interests and can be good topics for investigator-initiated applications.
NIAID scientific staff present our September concepts, and subcommittees discuss them in the following videocast recordings.
Find text summaries of the approved concepts on these webpages:
For a list of other approved concepts, see Concepts—Potential Opportunities. To receive an email whenever we post new concepts, sign up at NIAID Email Alerts Subscription Center.
Save the Date
The next Advisory Council meeting will be on January 31, 2022. We hope you will tune in.