Funding News Edition: November 02, 2022 See more articles in this edition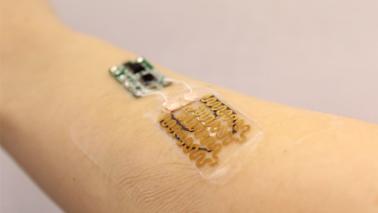 Even as your small business focuses on Phase I or Phase II research for an ongoing award, don't forget your eventual goal: private sector commercialization during Phase III.
Though we do not fund small businesses directly during Phase III, our aim is to set up small businesses for later success during the earlier phases of the Small Business Innovation Research (SBIR) and Small Business Technology Transfer (STTR) programs. Learn more at Understanding SBIR and STTR.
Commercialization Support for Small Business Awardees
NIH offers the Technical and Business Assistance Programs (TABA) and Commercialization Enhancement Programs to help small businesses succeed upon reaching Phase III:
Phase I awardees

TABA Needs Assessment helps small businesses jump-start their commercialization efforts. A third party gives an unbiased assessment of a Phase I project's progress in technical and business areas that are critical to success in the competitive healthcare marketplace. There is no cost for this report and the time commitment is minimal.
I-Corps at NIH is an intense entrepreneurial immersion program intended to accelerate commercialization of technology supported by your NIH or CDC Phase I SBIR or STTR award. Industry mentors guide awardees through an 8-week Customer Discovery process that informs a robust, data-driven product development strategy as well as an SBIR Phase II commercialization plan. Applications must be received by November 16, 2022, at 5 p.m. local time.
Concept to Clinic: Commercializing Innovation (C3i) Program provides medical device innovators with the specialized business frameworks and essential tools for successful translation of biomedical technologies from the lab (concept) to the market (clinic). C3i leverages online educational courses, a bootcamp experience, and direct support.
Phase II awardees

TABA Consulting Services provide select NIH Phase II small business awardees with consulting services worth up to $50,000 from independent vendors in one of the following areas: Intellectual Property Strategy and Services, Market Analysis, Regulatory Strategy and Service, or Reimbursement Strategy and Services.
Phase IIB Awards, for current SBIR Phase II awardees, offer an additional 3 years of funding for projects that require extraordinary time and effort in the research and development (R&D) phase, particularly those that require extensive data in support of FDA approval for clinical use. Request up to $3 million ($1 million each year) of Phase IIB funding through the SBIR Omnibus Solicitation or NIAID's Phase II Clinical Trial Implementation Cooperative Agreement program.
SBIR/STTR Commercialization Readiness Pilot (CRP) Program, upon completion of the Phase II or IIB award, facilitates your transition to the commercialization stage through technical assistance and later-stage R&D activities not typically supported through Phase II grants or contracts. Congress recently reauthorized the CRP program. Watch for new CRP funding opportunity announcements later in fiscal year 2023.
Additionally, TABA Funding is available as part of standard SBIR/STTR awards to use for pressing product development needs. Small businesses may request this support above the proposed project budget: $6,500 annually for a Phase I award and $50,000 total for a Phase II award.
NIAID also offers investor and partnering events for Phase I and II awardees. Subscribe to the NIAID-SBIR Listserv for more information.
Learn More From NIAID
Visit NIAID Small Business Programs to compare award types, review high-priority areas of interest, find application guidance, and more. Read NIAID Small Business Program Success Stories for examples of NIAID-funded companies that developed profitable products and services.