Lasker Scholar;
Chief, Translational Allergic Immunopathology Unit
Contact:
For contact information, search the NIH Enterprise Directory.
Specialty(s): Allergy and Immunology, Internal Medicine Provides direct clinical care to patients at NIH Clinical Center
Education:
M.D., 2007, University of Southern California
B.A., 2003, Pomona College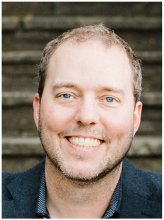 Biography
Dr. Lyons received his undergraduate education at Pomona College and Jesus College, Cambridge, UK, where he spent two terms. He graduated with a B.A. in Chemistry from Pomona College in 2003 and earned a Doctor of Medicine from the University of Southern California in 2007. Dr. Lyons completed residency training in Internal Medicine at the University of California, San Diego, in 2010, and served as a Chief Medical Resident in Internal Medicine in 2011. He concluded his formal medical training in 2014 at NIAID as a Clinical Fellow in Allergy and Immunology. Following completion of fellowship, Jonathan was selected for the NIAID Transition Program in Clinical Research, and he served as an Assistant Clinical Investigator in the Laboratory of Allergic Diseases (LAD) until 2018 when he was selected as a tenure-track PI. Since 2018 Dr. Lyons has served as the Chief of the Translational Allergic Immunopathology Unit in the LAD where his lab seeks to identify mechanisms and pathways critical to allergic inflammation and hypersensitivity that can be targeted in order to conduct first in human clinical trials that prevent severe reactions and inflammation.
In 2015 Dr. Lyons received the AAAAI Foundation / The Mastocytosis Society Research Award in Mastocytosis and/or Mast Cell Activation Syndrome and Dr. Lyons has received NIAID Merit Awards in 2016, 2017, and 2020 for his work related to the identification and characterization of hereditary alpha-tryptasemia as a common genetic trait and modifier of mast cell-associated diseases and reactions. Dr. Lyons was named a Lasker Scholar in 2018, in 2020 he received the Young Physician-Scientist Award from the American Society for Clinical Investigation, and in 2021 was awarded the Innovation in Research Award by The Mast Cell Disease Society.
Dr. Lyons was also featured in a story in the NIH Catalyst, The Jugglers