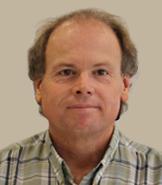 Director, Vaccine Immunology Testing Laboratory (VITL)
Major Areas of Research
Perform high throughput immunology assays necessary for pivotal Phase 1- Phase III vaccine trials
Perform high throughput immunology assays to support VRC research programs
Perform sample processing in support of all VRC phase 1 intramural/extramural clinical trials
Method qualification
Program Description
The Vaccine Immunology Testing Laboratory (VITL) is part of the Vaccine Immunology Program (VIP). To meet the demand to perform high-throughput immunology assays necessary for pivotal Phase I to Phase III vaccine and broadly neutralizing antibody trials, VITL is a fully GCLP-compliant laboratory. VITL supports intra mural and extra mural studies assisting vaccine evolution for HIV, Influenza and other potentially preventable diseases through clinical trial support. Performance includes;
End point immune analysis, inclusive of inter-study comparisons
Production, monitoring, and distribution of key standard reagents to other collaborator laboratories
Repository of immunological data for distribution to statistical centers, collaborators
Implementation and development of new high-throughput immunological methodologies
Assay technology transfer from both intra- and extramural labs and collaborators
Clinical trial sample processing, testing and cryopreservation
Support of manufacturing product release testing
High throughput viral neutralization analysis is support of research programs.
The use of qualified methods following GCLP practices assures all data generated is useful to support product licensure. In addition, well characterized and reproducible assays permit the VRC to rapidly assess immunogenicity of products in Phase I testing, decide if the immunogenicity is sub-optimal, and make vector changes leading to critical product development improvements.
For more information on research conducted by Dr. Bailer, visit the Vaccine Immunology Program.
Biography
Dr. Bailer received a B.S. in microbiology from Colorado State University and worked for four years at Abbott Laboratories in the Pharmaceutical Products and Diagnostic Divisions. He went on to receive a Ph.D. from Ohio State University, followed by post-doctorate positions at the Ohio State University School of Dentistry and the Wistar Institute (Philadelphia, Pennsylvania). Dr. Bailer then returned to industry as a Senior Scientist at Merck & Co., West Point, Pennsylvania, where he provided technical support for analytical testing of licensed and new biological products.
Dr. Bailer started at the VRC as Manager of the Immunology Core Laboratory in February 2002. In May 2005, Dr. Bailer was promoted to the position of director of the NVITAL.
Selected Publications
Xu L, Pegu A, Rao E, Doria-Rose N, Beninga J, McKee K, Lord DM, Wei RR, Deng G, Louder M, Schmidt SD, Mankoff Z, Wu L, Asokan M, Beil C, Lange C, Leuschner WD, Kruip J, Sendak R, Do Kwon Y, Zhou T, Chen X, Bailer RT, Wang K, Choe M, Tartaglia LJ, Barouch DH, O'Dell S, Todd JP, Burton DR, Roederer M, Connors M, Koup RA, Kwong PD, Yang ZY, Mascola JR, Nabel GJ. Trispecific broadly neutralizing HIV antibodies mediate potent SHIV protection in macaques. Science. 2017 Oct 6;358(6359):85-90. doi: 10.1126/science.aan8630. Epub 2017 Sep 20.
Andrews SF, Joyce MG, Chambers MJ, Gillespie RA, Kanekiyo M, Leung K, Yang ES, Tsybovsky Y, Wheatley AK, Crank MC, Boyington JC, Prabhakaran MS, Narpala SR, Chen X, Bailer RT, Chen G, Coates E, Kwong PD, Koup RA, Mascola JR, Graham BS, Ledgerwood JE, McDermott AB. Preferential induction of cross-group influenza A hemagglutinin stem-specific memory B cells after H7N9 immunization in humans. Sci Immunol. 2017 Jul 14;2(13). pii: eaan2676. doi: 10.1126/sciimmunol.aan2676.
Bar KJ, Sneller MC, Harrison LJ, Justement JS, Overton ET, Petrone ME, Salantes DB, Seamon CA, Scheinfeld B, Kwan RW, Learn GH, Proschan MA, Kreider EF, Blazkova J, Bardsley M, Refsland EW, Messer M, Clarridge KE, Tustin NB, Madden PJ, Oden K, O'Dell SJ, Jarocki B, Shiakolas AR, Tressler RL, Doria-Rose NA, Bailer RT, Ledgerwood JE, Capparelli EV, Lynch RM, Graham BS, Moir S, Koup RA, Mascola JR, Hoxie JA, Fauci AS, Tebas P, Chun TW. Effect of HIV Antibody VRC01 on Viral Rebound after Treatment Interruption. N Engl J Med. 2016 Nov 24;375(21):2037-2050. Epub 2016 Nov 9.
De Santis O, Audran R, Pothin E, Warpelin-Decrausaz L, Vallotton L, Wuerzner G, Cochet C, Estoppey D, Steiner-Monard V, Lonchampt S, Thierry AC, Mayor C, Bailer RT, Mbaya OT, Zhou Y, Ploquin A, Sullivan NJ, Graham BS, Roman F, De Ryck I, Ballou WR, Kieny MP, Moorthy V, Spertini F, Genton B. mSafety and immunogenicity of a chimpanzee adenovirus-vectored Ebola vaccine in healthy adults: a randomised, double-blind, placebo-controlled, dose-finding, phase 1/2a study. Lancet Infect Dis. 2016 Mar;16(3):311-20. doi: 10.1016/S1473-3099(15)00486-7. Epub 2015 Dec 23.
Haynes BF, Gilbert PB, McElrath MJ, Zolla-Pazner S, Tomaras GD, Alam SM, Evans DT, Montefiori DC, Karnasuta C, Sutthent R, Liao HX, DeVico AL, Lewis GK, Williams C, Pinter A, Fong Y, Janes H, DeCamp A, Huang Y, Rao M, Billings E, Karasavvas N, Robb ML, Ngauy V, de Souza MS, Paris R, Ferrari G, Bailer RT, Soderberg KA, Andrews C, Berman PW, Frahm N, De Rosa SC, Alpert MD, Yates NL, Shen X, Koup RA, Pitisuttithum P, Kaewkungwal J, Nitayaphan S, Rerks-Ngarm S, Michael NL, Kim JH. Immune-correlates analysis of an HIV-1 vaccine efficacy trial. N Engl J Med. 2012 Apr 5;366(14):1275-86
Roederer M, Keele BF, Schmidt SD, Mason RD, Welles HC, Fischer W, Labranche C, Foulds KE, Louder MK, Yang ZY, Todd JP, Buzby AP, Mach LV, Shen L, Seaton KE, Ward BM, Bailer RT, Gottardo R, Gu W, Ferrari G, Alam SM, Denny TN, Montefiori DC, Tomaras GD, Korber BT, Nason MC, Seder RA, Koup RA, Letvin NL, Rao SS, Nabel GJ, Mascola JR Immunological and virological mechanisms of vaccine-mediated protection against SIV and HIV ) Nature. 2014 Jan 23;505(7484):502-8.