NIAID Clinical Trials Data Repository, AccessClinicalData@NIAID, is an NIAID cloud-based, secure data platform that enables sharing of and access to reports and data sets from NIAID COVID-19 and other sponsored clinical trials for the basic and clinical research community.
Biomedical and health data coupled with powerful advanced data analytical and statistical tools provide innovative opportunities to accelerate the development of new and improved therapeutic interventions and diagnostics, improved prevention strategies and disease surveillance, and implement new and improved design of clinical trials. 
This NIAID research resource provides a foundation with potential to improve the health of people in the United States and around the world.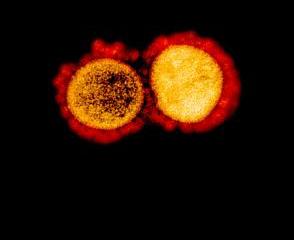 Accessclinicaldata@NIAID has a new data set available from ACTIV-1 (Accelerating COVID-19 Therapeutics, Interventions and Vaccines) Clinical Trial sponsored by the U.S. Department of Health and Human Services Biomedical Advanced Research and Development Authority and the National Center for Advancing Translational Sciences, National Institutes of Health.
Main Area of Focus
Allow the research community access to clinical data sets to harness the power of data to generate new knowledge to understand, treat, and prevent infectious diseases such as COVID-19.
Data Management and Sharing Guidelines
NIAID provides guidance on data-management and -sharing practices to ensure NIAID's research adheres to NIH policies to serve knowledge sharing, secondary use, and reproducibility of NIAID-funded research data as well as enable opportunities to develop a data science workforce. 
---