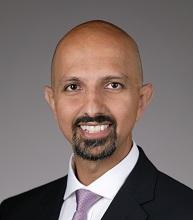 Senior Investigator
Chief, Host-Pathogen Interactions and Structural Vaccinology Section
Major Areas of Research
Host-pathogen interactions: structure, function and mechanism
Mechanisms of protective antibody neutralization
Structural vaccinology for malaria
Program Description
The Tolia Laboratory study the pathogenesis of infectious disease from atom to host-pathogen interaction. We use the tools of structural biology, biochemistry, biophysics, immunology, and microbiology to examine proteins and protein complexes associated with pathogenesis. One major focus is to define the molecular mechanisms required for the pathogenesis of malaria. Malaria affects a third of the world`s population, leads to 200-300 million cases per year, and results in approximately half a million deaths annually. A majority of fatalities are in children under the age of five.
We pursue three areas of research:
Host-pathogen interactions
Malaria parasites must interact with the host for survival. We aim to uncover and exploit these interactions to prevent disease.
Neutralizing Antibodies
Antibodies play key roles in protection against infectious disease. We aim to determine the mechanisms of productive antibody neutralization of parasites.
Structural vaccinology for malaria
Producing antigens that focus the immune response to protective epitopes is critical for future vaccines. We aim to design and engineer novel antigens that will lead to protection.
Biography
Niraj Harish Tolia received his B.Sc from Imperial College, and his Ph.D. from the Watson School of Biological Sciences as a Leslie Quick Jr. Fellow. In May 2018 Dr. Tolia became the Head of the Host-Pathogen Interactions and Structural Vaccinology section in the Laboratory of Malaria Immunology and Vaccinology. He is a tenured Senior Investigator in the Division of Intramural Research, NIAID.
Dr. Tolia began his independent career as an Assistant Professor of Molecular Microbiology, and an Assistant Professor of Biochemistry and Molecular Biophysics at Washington University School of Medicine in November 2007. He was promoted to Associate Professor with tenure in February 2015. He was the recipient of an Investigator in the Pathogenesis of Infectious Disease Award from the Burroughs Wellcome Fund and his research was supported by grants from the National Institutes of Health, the Edward Mallinckrodt, Jr. Foundation, the American Heart Association, the W.M. Keck Foundation and the Children's Discovery Institute.
The Tolia laboratory has pioneered the structural and biophysical studies of host-pathogen interactions, antibody neutralization and immunogen design for malaria. A major goal is to define how processes required for malaria parasite survival are mediated and can be exploited for preventative, therapeutic and diagnostic purposes. This work has direct implications for drug and vaccine development. His laboratory uses the tools of microbiology, cell biology, biochemistry, biophysics and structural biology to study proteins and complexes.
Research Group
Thayne Dickey, Ph.D., Staff Scientist
Dashuang Shi, Ph.D., Staff Scientist
Wai-kwan Tang, PhD, Staff Scientist
Nathan Max – Biochemist
Nichole Salinas, M.Sc., Laboratory Manager
Hirdesh Kumar, Ph.D. (Visiting Fellow) 
Rui Ma, Ph.D. (Visiting Fellow)
Palak Patel, Ph.D. (Visiting Fellow) 
Jules Rhoo, Ph.D. (Visiting Fellow) 
Niharika Shukla (Postbac IRTA)
Brian Nguyen (Postbac IRTA)
Selected Publications
Urusova D, Carias L, Huang Y, Nicolete VC, Popovici J, Roesch C, Salinas ND, Witkowski B, Ferreira MU, Adams JH, Gross ML, King CL, Tolia NH. "Structural basis for neutralization of P. vivax by naturally-acquired human antibodies that target the Duffy binding protein" Nature Microbiology. 2019.
Jimah JR, Salinas ND, Sala-Rabanal M, Jones NG, Sibley LD, Nichols CG, Schlesinger PH, Tolia NH. Malaria parasite CelTOS targets the inner leaflet of cell membranes for pore-dependent disruption. Elife. 2016;5.
Chen E, Salinas ND, Huang Y, Ntumngia F, Plasencia MD, Gross ML, Adams JH, Tolia NH. Broadly neutralizing epitopes in the Plasmodium vivax vaccine candidate Duffy Binding Protein. Proceedings of the National Academy of Sciences USA. 2016;113(22):6277-82.
Batchelor JD, Malpede BM, Omattage NS, DeKoster GT, Henzler-Wildman KA, Tolia NH. Red blood cell invasion by Plasmodium vivax: structural basis for DBP engagement of DARC. PLoS Pathogens. 2014;10(1):e1003869.
Chen E, Paing MM, Salinas N, Sim BK, Tolia NH. Structural and functional basis for inhibition of erythrocyte invasion by antibodies that target Plasmodium falciparum EBA-175. PLoS Pathogens. 2013; 9(5):e1003390.
Batchelor JD, Zahm JA, Tolia NH. Dimerization of Plasmodium vivax DBP is induced upon receptor binding and drives recognition of DARC. National Structure & Molecular Biology. 2011;18(8):908-14.