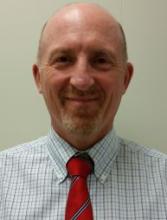 Chief, Laboratory of Malaria Immunology and Vaccinology
Chief, Pathogenesis and Immunity Section
Major Areas of Research
Pregnancy malaria: surface antigens and mechanisms of disease
Liver stage malaria: antigen discovery and models of immunity
Severe malaria in children: epidemiology and pathogenesis
Program Description
The Pathogenesis and Immunity Section of LMIV conducts human and animal studies of malaria pathogenesis and host immunity, including population-based studies in communities exposed to Plasmodium falciparum. Our research emphasizes pregnant women and children, the populations most susceptible to malaria morbidity and mortality, with collaborative cohort studies ongoing in Mali, Liberia and Guinea.
The over-arching goal of our basic, clinical, and epidemiologic research is novel vaccine concepts and antigen discovery. Our group first described the distinct P. falciparum phenotype that causes placental malaria, and the findings have guided the design of a vaccine being manufactured at LMIV to prevent pregnancy malaria. We are examining the early host responses to placental infection with P. falciparum, which may lead to differences in inflammation and sequelae during chronic malaria of primigravid women.
We extended this paradigm to severe malaria in African children, where efforts are underway to identify parasite forms and proteins involved in severe syndromes that may be targeted by protective antibodies. We apply functional genomics tools, including RNA sequencing and library screening platforms to identify surface proteins in blood-stage malaria parasites that may be targets of protective antibodies naturally acquired by individuals in malaria-endemic areas.
In addition to our studies of blood-stage parasites, we have a collaborative program to study liver-stage malaria parasites, which are the target for vaccines that will completely prevent infection. We have identified novel liver stage antigens as targets of immune responses that correlate with protection in animals or humans, including humans that are experimentally infected with the parasite.
The basic immunology and pathogenesis research of our section aligns with the broader LMIV focus on the development of vaccines to interrupt malaria transmission (transmission-blocking and anti-infection vaccines) and vaccines to prevent severe malaria in pregnant women and children. Consistent with LMIV generally, the Pathogenesis and Immunity Section also emphasizes training for young American and African scientists who conduct individual projects under the umbrella of a coherent synergistic program.
Biography
Dr. Patrick E. Duffy's research focuses on human malaria. He has decades of experience in human observational and interventional studies of malaria. As the Chief of the Laboratory of Malaria Immunology and Vaccinology (LMIV) at NIAID/NIH, he is responsible for the intramural NIAID program to develop and test malaria vaccines in humans. Under his leadership, LMIV has developed the first malaria transmission-blocking vaccines to enter field trials, has partnered with the local biotech Sanaria to conduct field efficacy trials of whole organism malaria vaccines for the first time, and is now pioneering a path to test the most promising malaria vaccines in pregnant women in partnership with Mali colleagues. Before taking this position in Nov 2009, he served as Malaria Program Director at Seattle Biomedical Research Institute, as Affiliate Professor of Global Health at the University of Washington, and as PI of the Fogarty-funded East African regional training program for young biomedical scientists. He has been the primary mentor to more than 60 scientists who have pursued postgraduate or postdoctoral training in his program. He received his medical degree from Duke University, his internal medicine training at Walter Reed, and his postdoctoral training in molecular vaccine development at NIH.
Research Group
Patrick Duffy, M.D., Senior Investigator
Solomon Conteh, Ph.D.
Ankur Sharma, Ph.D.
Justin Doritchamou, Ph.D.
Bethany Jenkins, Ph.D. (Postdoc IRTA)
Hamma Maiga, M.D., Ph.D. (Postdoc IRTA)
Bergeline Nguemwo Tentokam, M.Sc. (Visiting Fellow)
Isha Pandey, Ph.D. (Visiting Fellow)
Jason Wendler, Ph.D. (Guest Researcher)
Elizabeth Brickley, Ph.D. (Special Volunteer)
Amber Raja, Ph.D. (Special Volunteer)
Yvette Robbins, M.Sc. (Special Volunteer)
Jennifer Howard, Ph.D. (Special Volunteer)
Selected Publications
Raj DK, Mohapatra AD, Jnawali A, Zuromski J, Jha A, Cham-Kpu G, Sherman B, Rudlaff RM, Nixon CE, Hilton N, Oleinikov AV, Chesnokov O, Merritt J, Pond-Tor S, Burns L, Jolly G, Mamoun CB, Kabyemala E, Muehlenbachs A, Lambert L, Orr-Gonzalez S, Gnädig NF, Fidock DA, Park S, Dvorin JD, Pardi N, Weissman D, Mui BL, Tam YK, Friedman JF, Fried M, Duffy PE, Kurtis JD. Anti-PfGARP activates programmed cell death of parasites and reduces severe malaria. Nature. 2020, in press.
Raja AI, Brickley EB, Taaffe J, Ton T, Zhao Z, Bock KW, Orr-Gonzalez S, Thomas ML 3rd, Lambert LE, Moore IN, Duffy PE. A primate model of severe malarial anaemia: a comparative pathogenesis study. Sci Rep. 2019;9(1):18965.
Doritchamou JYA, Morrison R, Renn JP, Ribeiro J, Duan J, Fried M, Duffy PE. Placental malaria vaccine candidate antigen VAR2CSA displays atypical domain architecture in some Plasmodium falciparum strains. Commun Biol. 2019;2:457. 
Raj DK, Nixon CP, Nixon CE, Dvorin JD, DiPetrillo CG, Pond-Tor S, Wu HW, Jolly G, Pischel L, Lu A, Michelow IC, Cheng L, Conteh S, McDonald EA, Absalon S, Holte SE, Friedman JF, Fried M, Duffy PE, Kurtis JD. Antibodies to PfSEA-1 block parasite egress from RBCs and protect against malaria infection. Science. 2014;344(6186):871‐877.
Gonçalves BP, Huang CY, Morrison R, Holte S, Kabyemela E, Prevots DR, Fried M, Duffy PE. Parasite burden and severity of malaria in Tanzanian children. N Engl J Med. 2014;370(19):1799‐1808.