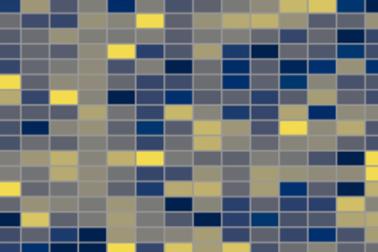 Rational adjuvant selection for a vaccine is facilitated by the availability of a detailed characterization of the immune profile induced by the adjuvant. NIAID adjuvant comparison programs support the systematic side-by-side comparison of immune responses induced by various types of adjuvanted vaccines and include the computational integration of the data to establish immunological "fingerprints" of adjuvants in different host species. Through such programs, third-party adjuvants can be evaluated through testing pipelines established by NIAID contractors.
Awards
In the fall of 2022, the National Institute of Allergy and Infectious Diseases (NIAID) awarded contracts under two adjuvant comparison programs, Adjuvant Comparison & Characterization (ACC) and Advancing Vaccine Adjuvant Research for Tuberculosis (TB) (AVAR-T).  
Adjuvant Comparison & Characterization (ACC) 

The ACC program supports three contracts: Duke University (PI: Herman Staats), Stanford University (PI: Bali Pulendran), University of California Irvine (PI: Philip Felgner);
Adjuvants will be compared in peanut allergy and infectious disease models in mouse, human tonsil organoid, and non-human primate models;
Data generated through the program will enable the rational selection of adjuvants and the future development of more effective vaccines against infectious diseases, and/or new vaccines to treat allergic or autoimmune diseases.

Advancing Vaccine Adjuvant Research for Tuberculosis (TB) (AVAR-T)

The AVAR-T program supports one contract awarded to The University of Sydney/Centenary Institute (PIs: Warwick Britton, Angelo Izzo and James Triccas);
The mechanism of action of three adjuvants, Advax-CpG, Alhydroxiquim-II and CAF01 will be determined when formulated with three Mycobacterium tuberculosis (Mtb) immunogens to induce protective immunity in preclinical animal models;
These studies will facilitate the identification of novel TB vaccines candidates for clinical development and potential correlates of protection.  
Both the ACC and AVAR-T are 5-year programs that align with NIAID's 2018 Strategic Plan for Research on Vaccine Adjuvants and NIAID's 2018 Strategic Plan for Tuberculosis Research, respectively, and will allow uniform comparisons of adjuvants to enable data-driven adjuvant selection for vaccines and immune-based therapeutics. 
The adjuvants compared in the ACC and AVAR-T programs may be accessible through the NIAID Vaccine Adjuvant Compendium (VAC).
Main Areas of Focus
Side-by-side comparison of vaccine adjuvants using the same vaccine and readout methods
Bridging studies of adjuvant-induced immune profiles between host species
Computational integration of immune profile data