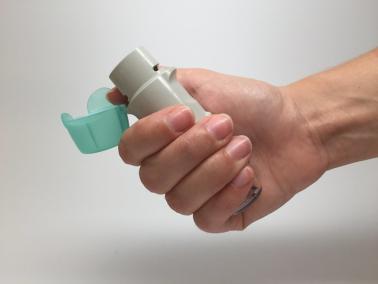 NIAID supports targeted research to understand the underlying immune responses that lead to asthma. NIAID research focuses on understanding how environmental exposures interact with a person's genetic makeup to cause immune responses that contribute to the development of asthma or increase its severity.
Current Clinical Research Studies Seeking Volunteers
The following are some of the selected clinical trials supported by NIAID and investigating various aspects of asthma. The links lead to full study descriptions, eligibility criteria, and contact information.
Sorting and Expression Profiling of Airway Cells From Humans (The SEARCH Study) (NCT02791542)
Healthy and asthmatic participants ages 18 to 70 years may be eligible to participate in this study that seeks to identify enhancers that are important in regulating key airway epithelial cell genes, to determine how enhancer activity changes in asthma, and to develop approaches for targeting the activity of these enhancers.
Preventing Asthma in High Risk Kids (PARK) (NCT02570984)
This clinical trial is designed to test whether a treatment aimed at blocking IgE (ant-IgE or omalizumab) can prevent the progression to childhood asthma in high risk 2 to 4-year-old children. IgE is critical in the development of allergic diseases and asthma.  Other outcomes include the development or persistence of other allergies, including food allergy and atopic dermatitis. Participants will be treated with anti-IgE (omalizumab) for two years, and then observed off treatment for two years.
Lung-Resident Memory Th2 Cells in Asthma (NCT03455959)
People ages 18 to 55 years who have a clinical history of allergic symptoms to an indoor allergen present in their home environment (e.g., cat, dog, dust mite) and confirmed skin reactivity may be eligible to participate in this study that has the potential to change the therapeutic approach to allergic asthma.
See All Open NIAID-Supported Asthma Studies
Several of our studies need healthy volunteers to participate.
Asthma Research at NIAID