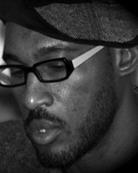 As a native of Washington, DC, the city with the highest AIDS infection rate in the entire United States, the threat of this disease has always been on my mind.
I learned early on that knowledge rules the world and ignorance simply carries the burden. So I sought out and became active with progressive organizations such as the American Friends Service Committee, which sponsored a youth leadership conference in Nairobi, Kenya. I spent the summer there learning about the inequities of poverty and AIDS in Kibera, the largest slum in Africa.
It wasn't until my uncle died of this dreaded disease—with the disapproving silence and refusal of my family to even acknowledge the truth—that I began to take personal action. Since that time, I have dedicated myself to do all I can to destigmatize the social prejudice and address the fear and ignorance surrounding the greatest pandemic of our time.
I do this by becoming my own media. Be it through coordinating a yearly community awareness event and eco-arts festival, producing live theatre with my play Prison Poetry, or with my current film project Nineveh: A Conflict Over Water, bridging environmental and HIV/AIDS awareness.
"I've realized that our only hope of truly curbing this pandemic is the discovery of a vaccine. This is why I fight."
Kymone Freeman is a poet, playwright, and the director of the National Black LUV Festival (NBLF), one of the largest annual AIDS mobilizations in Washington, DC. Freeman has appeared next to his heroes Mark Twain and Harriet Tubman in newspapers and subway cars throughout the DC metro area as a Clinical Vaccine Trial Participant in the NIH/NIAID Vaccine Research Center's "Everyday Heroes" advertising campaign, which aims to bring attention to the AIDS pandemic in the United States.