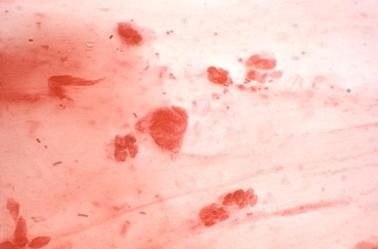 Sexually transmitted diseases (STDs) are infections transmitted from an infected person to an uninfected person through sexual contact. STDs can be caused by bacteria, viruses, or parasites. Examples include gonorrhea, genital herpes, human papillomavirus infection, HIV/AIDS, chlamydia, and syphilis.
Why Is the Study of Sexually Transmitted Diseases a Priority for NIAID?
STDs are an important global health priority because of their devastating impact on women and infants and their inter-relationships with HIV/AIDS. STDs and HIV are linked by biological interactions and because both infections occur in the same populations. Infection with certain STDs can increase the risk of getting and transmitting HIV as well as alter the way the disease progresses. In addition, STDs can cause long-term health problems, particularly in women and infants. Some of the health complications that arise from STDs include pelvic inflammatory disease, infertility, tubal or ectopic pregnancy, cervical cancer, and perinatal or congenital infections in infants born to infected mothers.
How Is NIAID Addressing This Critical Topic?
The ultimate objective of NIAID-supported research is to develop effective prevention and treatment approaches to control STDs. To develop these strategies, basic research is necessary toward understanding the structure, function, growth, pathogenesis, and evolution of STD bacterial, viral, parasitic, protozoan, and fungal agents. Another important aspect of basic research is to examine the impact of STDs in various populations.
NIAID work in genomic sequencing further accelerates STD biological research and discovery. NIAID has collected genomic data on STD pathogens and made it available to qualified researchers through public databases. Recent advances include the genomic sequencing of pathogens responsible for trichomoniasis, chlamydia, gonorrhea, and human genital ulcer disease (chancroid). The sequencing of genomes allows researchers to read and decipher genetic data that may aid in the development of novel diagnostics, topical medications, and vaccines.