Humoral Immunology Core
NIH Main Campus, Bethesda, MD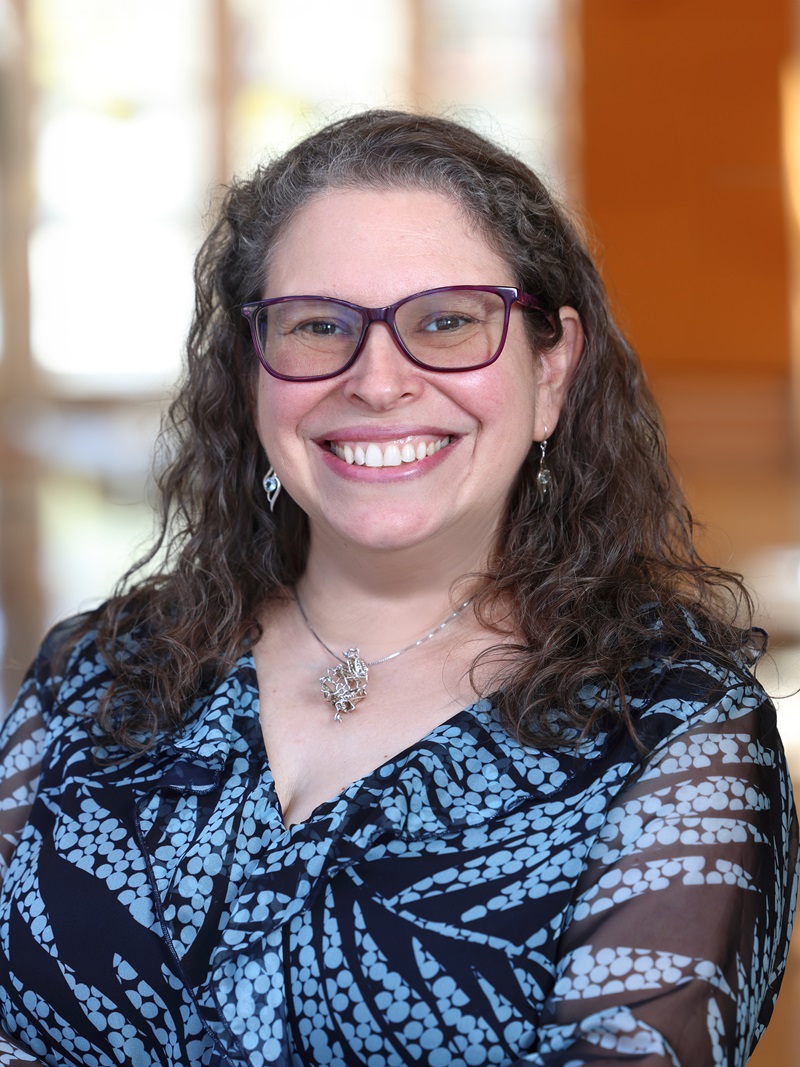 Major Areas of Research
Developing and applying assays to evaluate HIV-1- and SARS-CoV-2- specific antibody responses, during natural infection and after immunization
Program Description
The Humoral Immunology Core (HIMC) is responsible for providing antibody binding and neutralization data to the Humoral Immunology Section (HIMS) and other VRC laboratories. It routinely performs assays on clinical and preclinical specimens from both infection and immunization studies. The HIMC develops and applies neutralization assays to evaluate HIV-1- specific antibody responses, and binding and functional assays to monitor HIV-1 humoral immune responses. In addition, the HIMC produces experimental reagents (such as monoclonal antibodies), develops new assays, and provides results of current assays, data quality assurance, and data interpretation to other VRC investigators.
In particular, the core has developed and standardized molecular reporter virus assays to study HIV-1 neutralizing antibodies. Such assays allow the study of diverse viruses isolated from various regions of the world in order to understand the effect of genetic and antigenic diversity and the impact of viral escape on neutralizing antibody responses. The application of such assays allows the study of the antibody specificities in sera from small animals, non-human primates and healthy human volunteers, as well as sera from HIV-1-infected donors. The viral epitopes targeted by serum antibodies can be specifically mapped, and these data can be used to assess specific vaccine immunogens and to help understand the development of neutralizing activity during the course of infection.
For more information on research conducted by Dr. Doria-Rose, visit the Humoral Immunology Section.
Biography
Education
Ph.D., 1998, Cornell University, Ithaca, NY
Nicole Doria-Rose, PhD is Chief of the Humoral Immunology Core at the Vaccine Research Center, National Institutes of Health, USA. She obtained her PhD from Cornell University in 1998 followed by post-doctoral work at the Seattle Biomedical Research Institute. Her research focus is the identification and characterization of broadly neutralizing antibodies from HIV-infected patients, with an emphasis on patients followed from the time of infection. She developed a high-throughput method for culturing and screening single B cells for antibody discovery, and with this method her team isolated the most potently HIV-neutralizing antibody yet known. At the Vaccine Research Center, she leads a program that evaluates the immune responses to HIV-1 infection and to novel immunogens, and investigates the clinical use of broadly neutralizing antibodies for prevention of HIV-1. She also led a team to develop a neutralization assay for SARS-CoV-2, the virus that causes COVID-19, and provided data in support of the mRNA vaccines now in use worldwide.
Selected Publications
Doria-Rose NA, Suthar MS, Makowski M, O'Connell S, McDermott AB, Flach B, Ledgerwood JE, Mascola JR, Graham BS, Lin BC, O'Dell S, Schmidt SD, Widge AT, Edara VV, Anderson EJ, Lai L, Floyd K, Rouphael NG, Zarnitsyna V, Roberts PC, Makhene M, Buchanan W, Luke CJ, Beigel JH, Jackson LA, Neuzil KM, Bennett H, Leav B, Albert J, Kunwar P, mRNA-1273 Study Group. Antibody Persistence Through Six Months After the Second Dose of mRNA-1273 Vaccine for COVID-19N Engl J Med. 2021 Apr 6; doi: 10.1056/NEJMc2103916. Online ahead of print.
Krebs SJ, Kwon YD, Schramm CA, Law WH, Donofrio G, Zhou KH, Gift S, Dussupt V, Georgiev IS, Schätzle S, McDaniel JR, Lai YT, Sastry M, Zhang B, Jarosinski MC, Ransier A, Chenine AL, Asokan M, Bailer RT, Bose M, Cagigi A, Cale EM, Chuang GY, Darko S, Driscoll JI, Druz A, Gorman J, Laboune F, Louder MK, McKee K, Mendez L, Moody MA, O'Sullivan AM, Owen C, Peng D, Rawi R, Sanders-Buell E, Shen CH, Shiakolas AR, Stephens T, Tsybovsky Y, Tucker C, Verardi R, Wang K, Zhou J, Zhou T, Georgiou G, Alam SM, Haynes BF, Rolland M, Matyas GR, Polonis VR, McDermott AB, Douek DC, Shapiro L, Tovanabutra S, Michael NL, Mascola JR, Robb ML, Kwong PD, Doria-Rose NA. Longitudinal Analysis Reveals Early Development of Three MPER-Directed Neutralizing Antibody Lineages from an HIV-1-Infected Individual. Immunity. 2019 Mar 19;50(3):677-691.
Zhou T, Doria-Rose NA, Cheng C, Stewart-Jones GBE, Chuang GY, Chambers M, Druz A, Geng H, McKee K, Kwon YD, O'Dell S, Sastry M, Schmidt SD, Xu K, Chen L, Chen RE, Louder MK, Pancera M, Wanninger TG, Zhang B, Zheng A, Farney SK, Foulds KE, Georgiev IS, Joyce MG, Lemmin T, Narpala S, Rawi R, Soto C, Todd JP, Shen CH, Tsybovsky Y, Yang Y, Zhao P, Haynes BF, Stamatatos L, Tiemeyer M, Wells L, Scorpio DG, Shapiro L, McDermott AB, Mascola JR, Kwong PD. Quantification of the Impact of the HIV-1-Glycan Shield on Antibody Elicitation. Cell Rep. 2017 Apr 25;19(4):719-732.
Longo NS, Sutton MS, Shiakolas AR, Guenaga J, Jarosinski MC, Georgiev IS, McKee K, Bailer RT, Louder MK, O'Dell S, Connors M, Wyatt RT, Mascola JR, Doria-Rose NA. Multiple antibody lineages in one donor target the glycan-V3 supersite of the HIV-1 envelope glycoprotein and display a preference for quaternary binding. J. Virol. 2016 Dec;90(23):10574-10586.
Doria-Rose NA, Bhiman JN, Roark RS, Schramm CA, Gorman J, Chuang GY, Pancera M, Cale EM, Ernandes MJ, Louder MK, Asokan M, Bailer RT, Druz A, Fraschilla IR, Garrett NJ, Jarosinski M, Lynch RM, McKee K, O'Dell S, Pegu A, Schmidt SD, Staupe RP, Sutton MS, Wang K, Wibmer CK, Haynes BF, Abdool-Karim S, Shapiro L, Kwong PD, Moore PL, Morris L, Mascola JR. New Member of the V1V2-Directed CAP256-VRC26 Lineage That Shows Increased Breadth and Exceptional Potency. J Virol. 2015 Oct 14;90(1):76-91.
Doria-Rose NA, Schramm CA, Gorman J, Moore PL, Bhiman JN, DeKosky BJ, Ernandes MJ, Georgiev IS, Kim HJ, Pancera M, Staupe RP, Altae-Tran HR, Bailer RT, Crooks ET, Cupo A, Druz A, Garrett NJ, Hoi KH, Kong R, Louder MK, Longo NS, McKee K, Nonyane M, O'Dell S, Roark RS, Rudicell RS, Schmidt SD, Sheward DJ, Soto C, Wibmer CK, Yang Y, Zhang Z, NISC Comparative Sequencing Program, Mullikin JC, Binley JM, Sanders RW, Wilson IA, Moore JP, Ward AB, Georgiou G, Williamson C, Abdool Karim SS, Morris L, Kwong PD, Shapiro L, Mascola JR. Developmental pathway for potent V1V2-directed HIV-neutralizing antibodies. Nature. 2014 May 1;509(7498):55-62.
The HIC provides antibody binding & neutralization data to VRC labs. It performs assays on clinical & preclinical specimens from infection & immunization studies. The HIC produces experimental reagents, develops new assays, & provides results of current assays, data quality assurance, & data interpretation to VRC investigators.