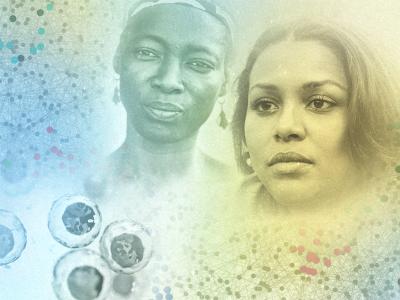 The NIH Center for Human Immunology, Inflammation, and Autoimmunity (CHI) is a trans-NIH initiative whose mission is to provide a collaborative resource to enable high-dimensional multiplex immune phenotyping for NIH clinical studies.  This is accomplished through a focused team for scientific input, advanced technologies, and informatics support to better understand human immune function and pathophysiology.
The CHI is a translational operation that will serve as a hub for facilitating the interaction of various immunologically oriented NIH investigators with an interest in translational studies while having access to cutting edge advanced technologies.  The center provides technological resources which are often unavailable to individual laboratories due to costs, complexity, novelty, technological understanding and expertise. Technology platforms include but not limited to, transcriptomics, single cell technologies such as CITE-seq, high parameter cytometry, and serum proteomics.
Highlights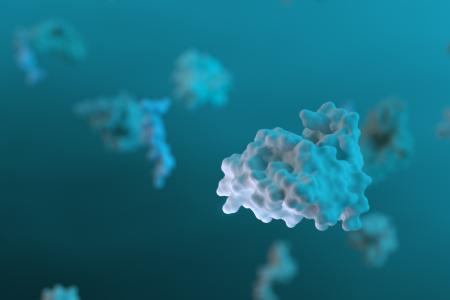 The SomaScan® Assay is enabled by the generation of protein-capture reagents called SOMAmer® (Slow Off-rate Modified Aptamer) reagents. This proteomics assay measures approximately 7,000 protein analytes from a small volume of sample with high sensitivity and specificity.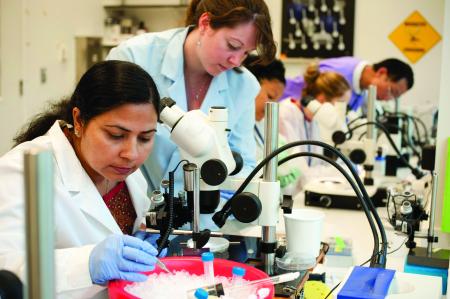 There are three ways to collaborate with CHI:
Access to specific technologies via our fee for service portal
Technological development or enhancement
Collaborative studies with the CHI.
Collaboration
CHI provides collaborative support from study design and data generation through computational analysis and biological interpretation towards the goal of understanding immune phenotypes at a systems level. This will be accomplished in full collaboration with the NIH intramural community, and we welcome proposals for selection on a competitive basis for funding considerations via CHI or institutional budget. Collaborations can address cohorts with clinically significant effects or serve as stakeholders for technology development that would benefit the broader NIH community.
The CHI aims to apply our technologies in the context of collaborative studies with an intramural PI, for which we welcome proposals from any NIH institute on any topic involving human samples.  Proposals for collaborations are solicited and selected competitively from a call for proposals. Read more about collaborating with CHI.
Main Areas of Focus
The CHI's aim is to apply contemporary advances in high-dimensional assays which enable collaborators to develop a comprehensive picture of the "immunome" in human samples.  Our focus is to develop and maintain appropriate technology platforms, with dedicated staff trained in their use to generate and analyze immune phenotypes.  Current platforms include: 
Sequencing based technologies - CITE-seq to assess transcriptome and more than 100 surface proteins in the same single cells using 10X
High-dimensional cytometry - Spectral flow phenotyping with 30-40c panels for PBMC, T cell subsets, and specific tissues; and stimulation assays to simultaneously assess 8 phospho-pathways in 20 cell populations
Aptamer-based proteomics platform - The SomaScan Assay is a proteomic platform that provides 7,000 highly reproducible measurements of circulating proteins from a single sample of plasma, serum, urine, and more.
Download the CHI Information Sheet
Featured Research
Some examples of publications arising from collaborations with CHI are:
---
NIAID Research Technologies Branch (RTB)
The CHI has partnered with the NIAID RTB to enhance the scientific platforms that are available to NIH investigators. Through this partnership the NIAID RTB provides guidance to the CHI on many facets of technology development and assists the CHI in tailoring its technologies to meet the needs of the NIH community.   
---