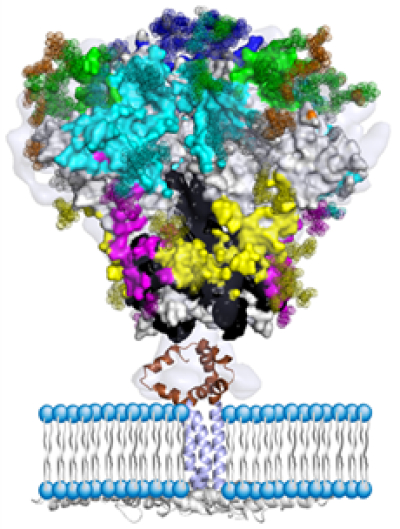 Principle Investigator: Priyamvada Acharya, Ph.D., Duke University
The Duke Center for HIV Structural Biology (DCHSB) is a global collaboration organized around three projects that will fill gaps in knowledge of the structure, function and immune recognition of the HIV-1 Envelope glycoprotein (Env). 
 Project 1 will elucidate HIV-1 entry by defining the fusion of the viral and host cell membranes at high spatial and temporal resolution.  Project 2 will resolve structures and conformational dynamics of HIV-1 Env interactions with B-cell receptors (BCR) and their effect on downstream BCR signaling.  Project 3 will study the role of autologous antibodies in preventing rebound from latent HIV-1 reservoirs. The projects will leverage the expertise and resources of scientific cores that will develop and implement cutting edge structural, computational and immunobiology methods.