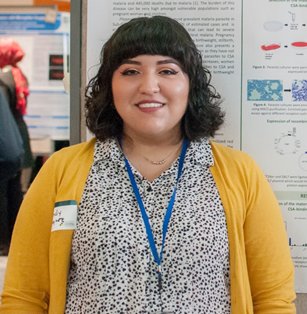 Summer research training at NIAID is available through two primary programs:
Both programs offer students the opportunity to conduct research at the forefront of immunologic, allergic, and infectious diseases in NIAID laboratories located in Maryland (Bethesda, Rockville, and Frederick) and Montana (Rocky Mountain Laboratories in Hamilton). Summer interns spend a minimum of eight consecutive weeks performing full-time biomedical research in basic, translational, and clinical research areas under the guidance and direction of an NIAID principal investigator. Students participate and engage with other trainees and scientists in a wide variety of research and professional development events during their time at NIH. The summer internship programs strive to offer a stimulating and highly rewarding experience for interns, with the aim of encouraging ambitious and academically talented students to pursue a career in biomedical research.
Read more about the Division of Intramural Research and Vaccine Research Center. Find more information about the summer internship programs from the NIH Office of Training and Education (OITE).
Who Can Apply
Applicants must be
A U.S. citizen or permanent resident
18 years of age or older on June 15 of the internship year
A high school graduate at the time of application and have been accepted into an accredited college or university program
OR
A current undergraduate, master's, Ph.D., M.D., or equivalent graduate degree student
Applicants must be
A U.S. citizen or permanent resident
A current high school junior or senior
17 years of age or older on June 15 of the internship year


Applicants under the age of 18 on June 15 must reside within 40 miles of the NIH research campus where they will perform their internship. See NIH research campus locations.
Note: There have been recent changes to the 2019 HS-SIP, please refer to OITE for more details.
How To Apply
Prospective summer interns must apply online through the OITE application portal. The application period opens in December and closes March 1.
For specific questions, contact Jennifer Patterson West, Ph.D., Postbac/Summer Intern Program Coordinator 
Funding
Funding is based on NIH appointment type (e.g., Intramural Research Training Award (IRTA), Special Volunteer). Stipend levels for trainees are published annually and determined based on experience. For details, see OITE Student IRTA Stipend levels.
Why Spend Your Summer at NIAID?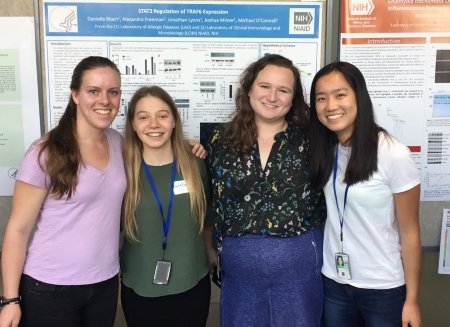 "I had a great time as a summer student in the Laboratory of Allergic Diseases! Everybody in the lab, from the Principal Investigator to the postbac, took time to explain the lab's research projects, the underlying science, and the phases of research in general to be sure that I really understood their work and my assignments. Everyone helped to make me feel like I was part of the team and was always willing to answer my many questions. During my time in the lab, I had the opportunity to learn to use many types of lab equipment and to run a variety of tests. Attending talks and going on clinical rounds were some of the highlights of my summer. I also really enjoyed preparing for, and participating in, the Summer Poster Day because it gave me the opportunity to present what I had been working on and build my confidence in the material and my ability to discuss it. Not only has being a summer student in NIAID already helped me as I work my way through labs in college science classes, but it helped me build research and medical knowledge, which I know will help me through the rest of college and hopefully in medical school and my career. I hope I have the opportunity to return to the lab!" - Daniella Bloch
Contact Information
For specific questions, contact Jennifer Patterson West, Ph.D., Postbac/Summer Intern Program Coordinator