We made history with safe and effective vaccines and we'll keep working as long as there are people to protect, variants emerging, and research answers needed to keep us all safe. That means we still need you!
NIAID is conducting and supporting clinical trials evaluating therapies and vaccine candidates against severe acute respiratory syndrome coronavirus type 2 (SARS-CoV-2), the virus that causes coronavirus disease 2019 (COVID-19), as well as studies of people who have recovered from infection.
Featured COVID-19 Studies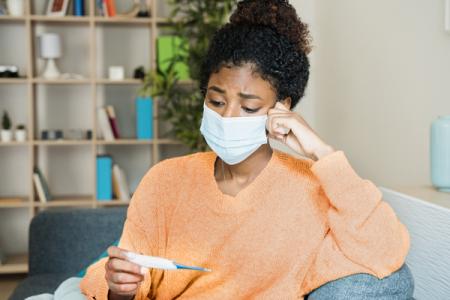 A research study testing an experimental COVID-19 treatment called anti-coronavirus hyperimmune intravenous immunoglobulin (hIVIG).
---
Credit
riseabovecovid.org
Have you tested positive for COVID-19 in the past 5 days? Join the ACTIV-2 study to help find the breakthrough treatment we've all been waiting for. This study looks at the safety and effectiveness of different drugs in treating COVID-19 in outpatients.
Ongoing NIAID-supported COVID-19 Studies
Below is a selection of ongoing NIAID-supported studies. A frequently updated, comprehensive list of all COVID-19 clinical trials can be found on ClinicalTrials.gov.
Select from the options below based on the health category you fall under to find COVID-19 clinical study volunteer opportunities.