Disease Modeling and Transmission Section
Major Areas of Research
Disease modeling using a variety of animal species including rodents, livestock and nonhuman primates
Emergency vaccines using different replication-competent and replication-deficient viral vector platforms as well as replicating RNA approaches
Antivirals and therapeutics
Virus transmission in reservoir and host species
Program Description
The 'Disease Modeling and Transmission' (DMT) Section was established in August 2008 and conducts innovative research on viral pathogens requiring high or maximum containment. DMT's mission is to study emerging and re-emerging viral pathogens that cause hemorrhagic fever, encephalitis and respiratory distress, with an aim of developing diagnostics, treatments, and vaccines. The research objectives are to study the viral lifecycle and the virus-induced host responses to identify targets of intervention and to develop measures of prevention. Overall, our research activities are targeted towards a better understanding of virus biology and virus-induced host responses to foster the development of vaccines and therapeutics.
Animal modeling plays a pivotal role in all projects and therefore pathology and pathogenesis are key components of DMT's work. The ABSL3/4 areas of our research facility are suited for work with most rodent species, ferrets, and nonhuman primates (NHPs). In addition, we have included selected livestock species (i.e. pig, sheep and goat) and unconventional animal species such as reservoir species (i.e. rodents and bats). DMT has established breeding colonies for the multimammate rat (Mastomys natalensis) and deer mouse (Peromyscus maniculatus) to study mammarenaviruses and orthohantaviruses, respectively, in their natural reservoir. Animal work is supported by the Rocky Mountain Veterinary Branch with board-certified clinical veterinarians and veterinary pathologists.
DMT's main vaccine platform is the recombinant vesicular stomatitis virus (VSV) system. The platform was developed to counteract emerging neglected viral pathogens with low worldwide infectious disease impact but of significant local/regional public health concern utilizing the concept of emergency immunization in the form of ring vaccination. DMT has continued to utilize and optimize this platform to create vaccines for many known emerging human viral pathogens. Second-generation vectors are being developed based on the licensed VSV-EBOV vaccine.
By utilizing the favorable immune cell targeting of the Ebola glycoprotein, better foreign antigen presentation can be achieved. Since the COVID pandemic, DMT has included a self-amplifying RNA vaccine platform that is based on an Alphavirus RNA genome replicon and a nanostructured lipid carrier for delivery. We have successful generated self-amplifying RNA vaccines for bunyaviruses and coronaviruses. DMT also operates field sites in Mali (since 2010) and more recently in Uganda (2019) funded through the International Centers for Excellence in Research (ICER), NIAID. In Mali, we support a small local team for our work on emerging viral zoonoses with the focus being Lassa fever. In Uganda, we focus on vector-borne diseases including Crimean-Congo hemorrhagic fever and Rift Valley fever.
DMT's general work philosophy/strategy combines areas such as 'molecular biology', 'tissue culture', 'immunology' and 'animal models' with the goal to develop vaccines and therapeutics for emerging zoonotic viruses, the mission of the Laboratory of Virology, Division of Intramural Research (DIR) and NIAID.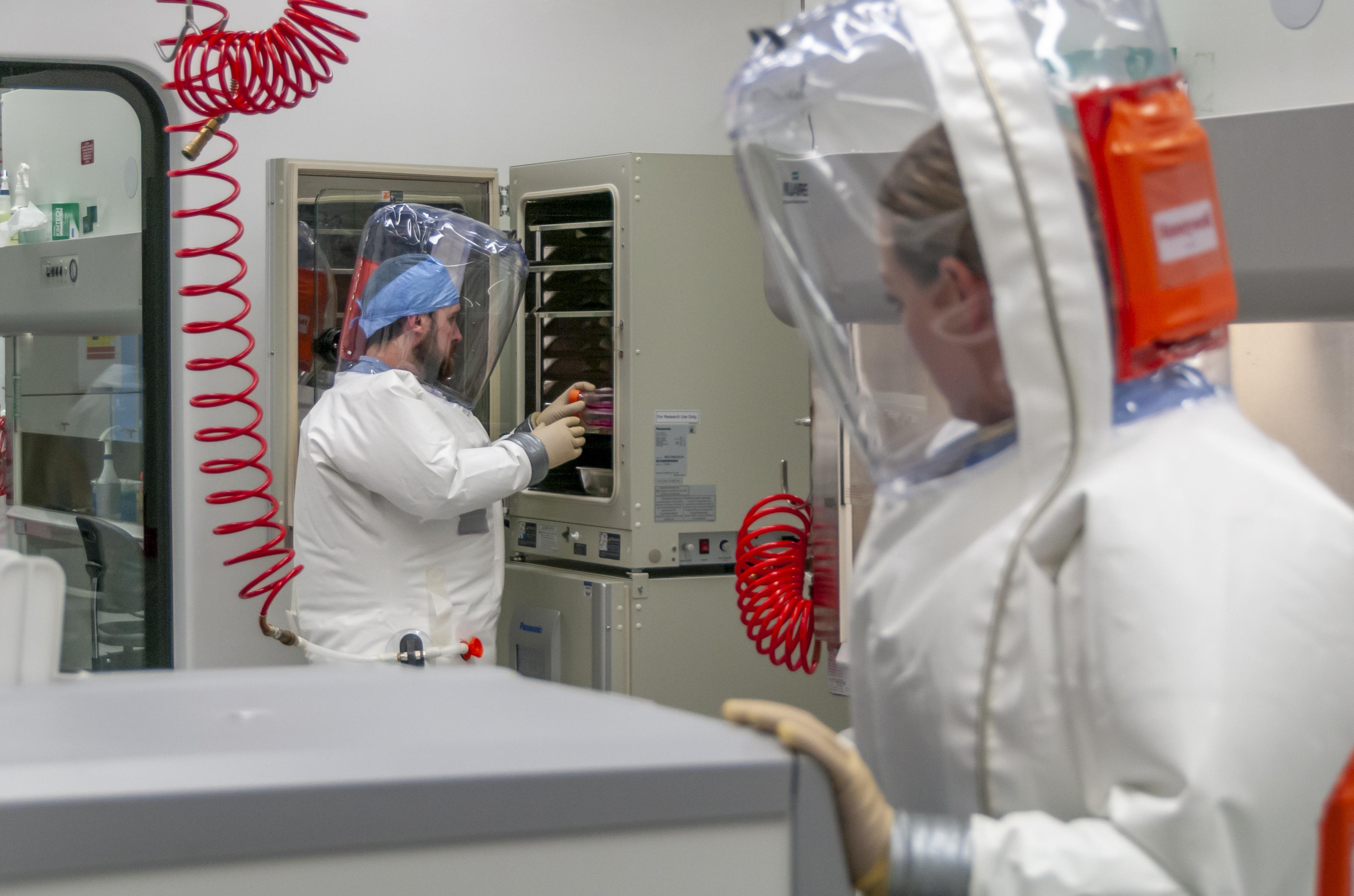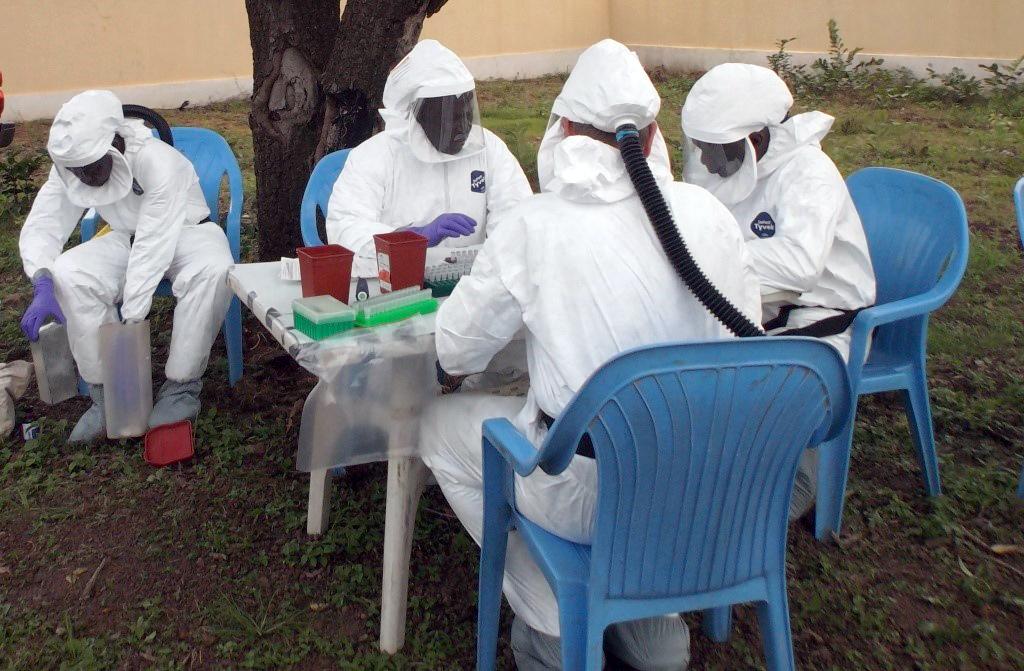 Biography
Education
Ph.D., 1988, University of Marburg, Germany
M.D., 1987, University of Marburg, Germany
Heinz Feldmann graduated from Medical School in 1987 (MD) and received his Ph.D. in 1988 both from the University of Marburg, Germany. His postdoctoral research was conducted in the field of virology (filoviruses and hantaviruses) at the Institute of Virology in Marburg and the Centers for Disease Control and Prevention in Atlanta, USA ('National Research Council' fellowship). His academic career continued with positions as Assistant and Associate Professor at the Institute of Virology in Marburg. During this time, he was trained in infectious diseases and epidemiology. From 1999-2008, Heinz Feldmann held the position of Chief, Special Pathogens Program of the National Microbiology Laboratory, Public Health Agency of Canada. Since 2008, he is the Chief, Laboratory of Virology, and the Chief Scientist of the BSL4 Laboratories at the Rocky Mountain Laboratories, NIAID, NIH. Heinz Feldmann is a laboratory expert on high containment pathogens and serves as a consultant on emerging viruses for the World Health Organization. He has field experience and expertise in outbreak management. His research interest is in the pathogenesis and transmission of emerging viral pathogens, and the development of countermeasures against those pathogens. Heinz Feldmann was awarded with several honors including the 'Löffler-Frosch Award' from the German Society for Virology, the 'Dalrymple/Young Award' from the American Committee on Arthropod-Borne Viruses, and several Research Merit Awards from the Public Health Agency of Canada, the NIAID and the NIH. He is an elected member of the German Academy of Science (Leopoldina), the US National Academy of Medicine and the American Academy of Microbiology. His major scientific achievements of public health significance are the design and foundation of on-site laboratory support, the establishment of diverse animal disease models, and the development of treatments (e.g. antibodies, polymerase inhibitors) and vaccines (e.g. VSV-EBOV, Ervebo) for emerging/re-emerging viral pathogens.
Selected Publications
Rosenke K, Hansen F, Schwarz B, Feldmann F, Haddock E, Rosenke R, Barbian K, Meade-White K, Okumura A, Leventhal S, Hawman DW, Ricotta E, Bosio CM, Martens C, Saturday G, Feldmann H, Jarvis MA. Orally delivered MK-4482 inhibits SARS-CoV-2 replication in the Syrian hamster model. Nat Commun. 2021 Apr 16;12(1):2295.
Hawman DW, Ahlén G, Appelberg KS, Meade-White K, Hanley PW, Scott D, Monteil V, Devignot S, Okumura A, Weber F, Feldmann H, Sällberg M, Mirazimi A. A DNA-based vaccine protects against Crimean-Congo haemorrhagic fever virus disease in a Cynomolgus macaque model. Nat Microbiol. 2021 Feb;6(2):187-195.
Haddock E, Feldmann F, Hawman DW, Zivcec M, Hanley PW, Saturday G, Scott DP, Thomas T, Korva M, Avšič-Županc T, Safronetz D, Feldmann H. A cynomolgus macaque model for Crimean-Congo haemorrhagic fever. Nat Microbiol. 2018 May;3(5):556-562.
Marzi A, Robertson SJ, Haddock E, Feldmann F, Hanley PW, Scott DP, Strong JE, Kobinger G, Best SM, Feldmann H. EBOLA VACCINE. VSV-EBOV rapidly protects macaques against infection with the 2014/15 Ebola virus outbreak strain. Science. 2015 Aug 14;349(6249):739-42. doi: 10.1126/science.aab3920. Epub 2015 Aug 6. PMID: 26249231.
Hoenen T, Safronetz D, Groseth A, Wollenberg KR, Koita OA, Diarra B, Fall IS, Haidara FC, Diallo F, Sanogo M, Sarro YS, Kone A, Togo AC, Traore A, Kodio M, Dosseh A, Rosenke K, de Wit E, Feldmann F, Ebihara H, Munster VJ, Zoon KC, Feldmann H, Sow S. Virology. Mutation rate and genotype variation of Ebola virus from Mali case sequences. Science. 2015 Apr 3;348(6230):117-9.
Munster VJ, de Wit E, Feldmann H. Pneumonia from human coronavirus in a macaque model. N Engl J Med. 2013 Apr 18;368(16):1560-2.
The Disease Modeling & Transmission Section investigates emerging & re-emerging viral pathogens that cause serious illness in humans. Our group focuses on vector-borne viruses spread by rodents (Lassa virus, Hantaviruses) & insects (Crimean-Congo hemorrhagic fever virus). Our lab has evaluated candidate antivirals & vaccines against SARS-CoV-2. We have field sites in Mali and Uganda.