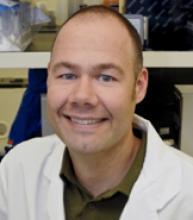 Chief, Virus Ecology Section
Major Areas of Research
Natural reservoirs of emerging viruses and elucidation of the underlying biotic and abiotic drivers of zoonotic and cross-species transmission events
Evolutionary dynamics of emerging viruses in the context of virus-host ecology
Modeling zoonotic and cross-species transmission of emerging viruses and the efficacy of outbreak intervention strategies
Program Description
Emerging viral diseases are a major challenge to the safety of the world in the 21st century. The emergence of Ebola virus, avian influenza H5N1, Nipah and Hendra viruses, severe acute respiratory syndrome coronavirus (SARS-CoV) and, more recently, the novel Middle East respiratory syndrome (MERS) CoV, and avian influenza H7N9 has revealed the need for a more comprehensive understanding of the drivers of infectious disease outbreaks.
Birds, mammals, and arthropods are the principal source of most emerging viruses in the human population. Very little is known about the interaction of the viruses and their respective natural hosts and the changes in virus-host ecology resulting in cross-species transmission events, such as outbreaks in humans.
The main objectives of our research program aim to identify the underlying biotic or abiotic changes in virus-host ecology that allow these emerging viral pathogens to cross the species barrier. Recognizing both the strengths and weaknesses of a unilateral focus on field research on one hand and experimental research on the other, we set out to combine the best of both approaches in one research program, where we aim to identify drivers of cross-species transmission from data gathered in the field and model these drivers under experimental conditions in the lab.
To identify natural reservoirs of emerging viruses and to enhance our understanding of the underlying biotic and abiotic drivers of zoonotic and cross-species transmission events
The incorporation of host ecology in pathogen surveillance networks enables us to study the complex relationships between virus and host ecology. Currently, field study sites have been initiated in the Republic of the Congo, where we initiated long-term studies on the role of fruit bats in the ecology of Ebola virus. To monitor the seasonal, weekly, and daily migration patterns of natural reservoirs such as fruit bats, we will use satellite telemetry. Linking seasonal biological phenomena (appearance of fruit bats in the area, fruiting and flowering events of food sources, and dates of outbreaks) with virus prevalence data will likely result in the identification of driving biological forces behind temporal and spatial patterns of virus prevalence. Research in the Republic of the Congo is performed with our collaborators of the Wildlife Conservation Society and the Laboratoire National de Santé Publique in Brazzaville and focuses both on the public health and the conservation aspects of infectious diseases.
See the field study location in Google maps.
Visit the Wildlife Conservation Society.
Experimental modeling of zoonotic and cross-species transmission of emerging viruses and the efficacy of outbreak intervention strategies
For a wide variety of novel emerging infectious viruses (e.g., Nipah virus, Ebola virus, MERS-CoV), no prophylactic or therapeutic intervention measures are currently available to prevent or contain outbreak events. In addition, very limited information is available on the route of zoonotic and human-to-human transmission for most of these viruses. Currently, our best hope to prevent or intervene in future outbreaks of these viruses lies in the potential to efficiently block transmission and thereby spread of the outbreak. In order to efficiently establish prevention strategies, detailed knowledge on mechanisms of pathogenicity and transmission (contact transmission, fomite transmission, aerosol transmission, or foodborne or vertical transmission) in the context of abiotic (temperature, humidity, airflow) and biotic (routes of transmission, immune status, receptor distribution, amount of shed virus) factors is needed. The newly developed transmission models will be used to evaluate the efficacy of current outbreak intervention strategies, such as vaccination and antiviral therapies. A more comprehensive understanding of transmission events is likely to make an important contribution to the control of emerging zoonotic infections.
Training, capacity building, and knowledge transfer
The field program of the Virus Ecology Unit operates from the International Centers for Excellence in Research (ICER) at the Laboratoire National de Santé Publique, Brazzaville, Republic of the Congo. The goal of the ICER program in the Republic of the Congo is to facilitate the expansion of local research capacity by training young scientists and improving laboratory and clinical infrastructure. The Virus Ecology Unit has been actively involved in training local scientists in molecular diagnostics for a variety of diseases (e.g., Ebola virus, chikungunya virus, dengue virus, and yellow fever virus) and has developed collaborative research programs with local researchers.
Biography
Dr. Vincent Munster received his Ph.D. in virology from Erasmus University, Rotterdam, the Netherlands, in 2006. During his Ph.D. studies, Dr. Munster studied the ecology, evolution, and pathogenesis of avian influenza viruses. He continued his training at the Erasmus Medical Center from 2006 to 2009, where he worked within the Center for Research on Influenza Pathogenesis and Surveillance (CRIPS) focusing on pathogenicity and human-to-human transmission of influenza A viruses. Dr. Munster joined NIAID's Laboratory of Virology as a visiting fellow in 2009 to study the ecology of filoviruses and henipaviruses. In 2013, Dr. Munster established the Virus Ecology Unit as an independent tenure-track investigator. The mission of the Virus Ecology Unit is to elucidate the ecology of emerging viruses and drivers of zoonotic and cross-species transmission. The Virus Ecology Unit uses a combined field and experimental research approach and conducts research at the state-of-the-art high- and maximum-containment facilities of the Rocky Mountain Laboratories, as well as at field study sites in Africa (the Republic of the Congo, Mali), the Caribbean (Trinidad and Tobago), and the Middle East (Jordan). Dr. Munster was awarded the European Scientific Working Group on Influenza (ESWI) Best Body of Work Award for Young Scientists in 2011, the MERCK-IAAC young investigator award in 2014, and the European Society for Virology Young Investigator Award in 2016.
Research Group
Current Lab Members
Myndi Holbrook, B.Sc. (Postbaccalaureate IRTA) – Read about Myndi's experience as member of the Virus Ecology Unit
Jyothi Purushotham, B.Sc (NIH-OxCam PhD graduate student)
Neeltje van Doremalen, Ph.D. (Research Fellow)
Vicky Avanzato, B.Sc. (NIH-OxCam MD-PhD graduate student) – Read about Vicky's experience as member of the Virus Ecology Unit
Irene Owusu Donkor, MPH, Ph.D. (APTI fellow)
Trenton Bushmaker, B.Sc. (Biologist)
Jonathan E. Schulz (Contractor)
Kwe claude Yinda, B.Sc  (visiting scientist)
Jeremiah Matson, B.Sc. (NIH-Marshall University GPP MD-PhD graduate student)
Vincent Munster, Ph.D. (Principal Investigator)
Stephanie Seifert, Ph.D. (Visiting Fellow)
Michael Letko, Ph.D. (Visiting Fellow)
Bob Fischer, Ph.D. (Contractor)
Former Lab Members
Shauna Milne-Price, B.A., medical student, University of Washington
Kerri Miazgowicz, B.Sc., graduate student University of Georgia
Seth Judson, B.Sc. MD, resident of University of Washington
Megan Miller, B.Sc., graduate student Colorado State University
Joe Prescott, Ph.D., junior PI, Robert Koch Institute, Berlin, Germany
John Thomson, M.Phil., medical student, University of Michigan
Rebekah McMinn, B.Sc., graduate student, Colorado State University
Jun Li, Ph.D., Hangzhou CDC, Hangzhou, China
Dania Figueroa, B.Sc., graduate student Mount Sinai Icahn School of Medicine
Selected Publications
van Doremalen N, Lambe T, Sebastian S, Bushmaker T, Fischer R, Feldmann F, Haddock E, Letko M, Avanzato VA, Rissanen I, LaCasse R, Scott D, Bowden TA, Gilbert S, Munster V. A single-dose ChAdOx1-vectored vaccine provides complete protection against Nipah Bangladesh and Malaysia in Syrian golden hamsters. PLoS Negl Trop Dis. 2019;13(6):e0007462. Epub 2019/06/07. doi: 10.1371/journal.pntd.0007462. PubMed PMID: 31170144; PMCID: PMC6581282
Adney DR, Letko M, Ragan IK, Scott D, van Doremalen N, Bowen RA, Munster VJ. Bactrian camels shed large quantities of Middle East respiratory syndrome coronavirus (MERS-CoV) after experimental infection(). Emerg Microbes Infect. 2019;8(1):717-23. Epub 2019/05/24. doi: 10.1080/22221751.2019.1618687. PubMed PMID: 31119984; PMCID: PMC6534258.
Adney DR, Wang L, van Doremalen N, Shi W, Zhang Y, Kong WP, Miller MR, Bushmaker T, Scott D, de Wit E, Modjarrad K, Petrovsky N, Graham BS, Bowen RA, Munster VJ. Efficacy of an Adjuvanted Middle East Respiratory Syndrome Coronavirus Spike Protein Vaccine in Dromedary Camels and Alpacas. Viruses. 2019;11(3). Epub 2019/03/06. doi: 10.3390/v11030212. PubMed PMID: 30832356.
Letko M, Miazgowicz K, McMinn R, Seifert SN, Sola I, Enjuanes L, Carmody A, van Doremalen N, Munster V. Adaptive Evolution of MERS-CoV to Species Variation in DPP4. Cell Rep. 2018;24(7):1730-7. Epub 2018/08/16. doi: 10.1016/j.celrep.2018.07.045. PubMed PMID: 30110630.
Munster VJ, Bausch DG, de Wit E, Fischer R, Kobinger G, Munoz-Fontela C, Olson SH, Seifert SN, Sprecher A, Ntoumi F, Massaquoi M, Mombouli JV. Outbreaks in a Rapidly Changing Central Africa - Lessons from Ebola. N Engl J Med. 2018. Epub 2018/08/23. doi: 10.1056/NEJMp1807691. PubMed PMID: 30134126.