Mast Cell Biology Section
NIH Main Campus, Bethesda, MD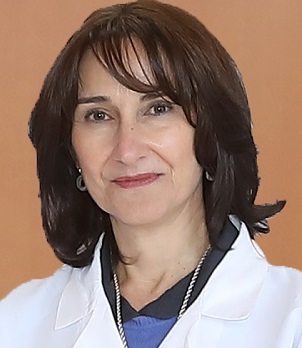 Major Areas of Research
Understanding of the biology and function of mast cells in health and disease
Identifying critical receptors and signals that enhance or reduce mast cell responses to allergens via IgE or other stimulants
Investigating the function of mediators and extracellular vesicles released by mast cells and their contribution to mast cell related pathologies
Program Description
Mast cells are tissue resident hematopoietic cells that contribute to immune regulation and are important for host defense against parasites and venoms. Mast cells also play crucial roles in the pathogenesis of allergic diseases, and in disorders such as mastocytosis, where mast cells abnormally accumulate in different organs, and cause allergy-like symptoms, for example flushing, hives, itching, abdominal pain and anaphylaxis. 
When activated, mast cells rapidly release potent vasoactive and inflammatory substances that cause immediate allergic reactions and can lead to chronic inflammation and tissue remodeling. Mast cells can be activated by allergens via IgE receptors bound to allergen/IgE complexes, but also by neurotransmitters, cytokines and other stimulants in tissues. The identification and characterization of the signals in the tissue environment that regulate mast cell activation, the intracellular signaling pathways subsequently initiated, and the soluble mediators and extracellular vesicles released by activated mast cells, are key to the understanding of the underlying causes of allergic inflammation and mast cell-related diseases. In addition, a deeper knowledge of these processes is critical for the design of cutting-edge therapeutic approaches.  
Our studies have shed light on previously unrecognized pathways mediating allergic stimulation of mast cells and pathways that drive dysregulated mast cell proliferation. In addition, the finding of small extracellular vesicles released by neoplastic mast cells and activated mast cells have opened new avenues for investigating the influence of mast cells in tissues and how they may affect pathology.
Biography
Education
Ph.D., Complutense University of Madrid, Spain
Languages Spoken
Spanish
Dr. Olivera received a Ph.D. in Biochemistry from the Universidad Complutense of Madrid, Spain, and relocated to the US with a postdoctoral fellowship in the Department of Biochemistry and Molecular Biology at Georgetown University, Washington DC, where she later became a Research Assistant Professor. She conducted seminal work on the intracellular generation of the lipid mediator sphingosine-1-phosphate (S1P) and its role in various biological processes. Subsequently, she earned a position as a Staff Scientist in the Laboratory of Molecular Immunology of the National Institute of Arthritis and Musculoskeletal and Skin Diseases (NIAMS) where she developed an expertise in mast cell biology. During these years, she studied signaling networks regulating mast cell activation and allergic hypersensitivity reactions, including sphingosine-1-phosphate and its receptors. In 2013, Dr. Olivera joined the laboratory of Dr. Dean Metcalfe as a Staff Scientist in the Mast Cell Biology Section of the Laboratory of Allergic Diseases (National Institute of Allergy and Infectious Diseases, NIAID). She was awarded the honorific title of Associate Scientist in 2017. The lab focusses in understanding mast cell responses, their regulation, and the impact of mast cell-derived products in inflammation and disease.
The study of mast cell biology and the identification and characterization of receptors, signaling networks and mediators contributing to mast cell-related pathology.