Mast Cell Biology Section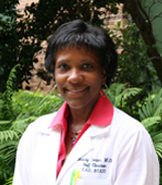 Major Areas of Research
Anaphylaxis
Pediatric mastocytosis
Program Description
Research on anaphylaxis focuses on improving management and coordinating clinical studies with basic research on the responsiveness of human mast cells.
The pediatric mastocytosis studies evaluate children with systemic mastocytosis to determine the natural history and pathogenesis of the disease, as well as parameters associated with increased morbidity.
Biography
Education
M. D., Tulane University Medical School
B.S., Biology, Newcomb College, Tulane University
Dr. Carter received her M.D. from Tulane University Medical School and completed her pediatric residency training at Emory University in Atlanta. She started her career in general pediatrics in an inner-city clinic. Dr. Carter was an assistant professor on the clinical faculty at Emory University for 12 years, with the final 5 years including clinical research in pediatric allergic diseases. She completed her allergy/immunology fellowship at the National Institutes of Health in 2001 and recently joined the Laboratory of Allergic Diseases as a staff physician.
Memberships
American Academy of Pediatrics
American Academy of Allergy, Asthma & Immunology
National Medical Association