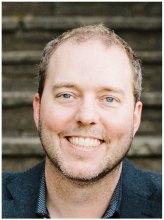 Lasker Scholar
Chief, Translational Allergic Immunopathology Unit
Major Areas of Research
To characterize inherited or acquired genetic diseases in order to identify pathways that contribute to severe allergic reactions in the general population
To study the immunogenetic and metabolic regulation of myeloid cell proliferation and reactivity in allergic diseases
To develop novel targeted therapeutic approaches for individuals with severe allergic inflammation and reactivity
Program Description
Dr. Lyons joined the Laboratory of Allergic Diseases in 2012 as a clinical fellow. During his time in the Genetics and Pathogenesis of Allergy Section, his work contributed to the identification and characterization of six novel genetic causes for allergic inflammation and immune dysregulation. Among these are Phosphoglucomutase 3 (PGM3) deficiency, an autosomal recessive congenital disorder of glycosylation that leads to a complex hyper-IgE phenotype, and hereditary alpha tryptasemia, a common genetic trait resulting from increased TPSAB1 copy number associated with multisystem complaints and severe anaphylaxis. 
Read more in the Hereditary Alpha Tryptasemia and Hereditary Alpha Tryptasemia Syndrome FAQ.
As chief of the Translational Allergic Immunopathology Unit, Dr. Lyons' lab now seeks to build upon fundamental observations he has made in the field of human immunogenetics in order to study how identified alterations in signaling, protein expression, and metabolism can affect anaphylaxis and myeloproliferative disease in the general population. Through these studies, the lab seeks to address the needs for 1) a greater fundamental insight into the immunopathogenesis of allergic reactions and 2) novel interventional approaches for the treatment and prevention of severe allergic reactivity and anaphylaxis in humans.
Read more about Dr. Lyons's work in NIH Scientists Uncover Genetic Explanation for Frustrating Syndrome.
Biography
Jonathan Lyons received his undergraduate education at Pomona College and Jesus College, Cambridge, United Kingdom, where he spent two terms. He graduated with a B.A. in chemistry from Pomona College in 2003 and received an M.D. from the University of Southern California in 2007. Dr. Lyons completed residency training in internal medicine at the University of California, San Diego, in 2010, and served as a chief medical resident in 2011. He concluded his formal medical training in 2014 at NIAID as a clinical fellow in allergy and immunology. Following completion of a fellowship, he was selected for the NIAID Transition Program in Clinical Research and served as an assistant clinical investigator in the Laboratory of Allergic Diseases (LAD) until 2018. Dr. Lyons is now chief of the Translational Allergic Immunopathology Unit in LAD. 
In 2015 Dr. Lyons received the ARTrust/The Mastocytosis Society Research Award in Mastocytosis and/or Mast Cell Activation Syndrome. Dr. Lyons received NIAID Merit Awards in 2016 and 2017 for his work related to the identification and characterization of hereditary alpha tryptasemia and was named a Lasker Scholar in 2017. 
Dr. Lyons was also featured in a story in the NIH Catalyst , The Jugglers.
Awards
Research Group
Yihui Liu, Ph.D. biologist
Jiwon Kim, B.S. post-baccalaureate IRTA
Former Members
Jack Chovanec, M.D. candidate, University of Wisconsin
Ryan Carlson, M.D./Ph.D. MSTP candidate, University of Washington
Kendall Karpe, Dean's Scholar, D.M.D. candidate, University of Pittsburgh
Selected Publications
Sabato V, Chovanec J, Faber M, Milner JD, Ebo D, Lyons JJ. First Identification of an Inherited TPSAB1 Quintuplication in a Patient with Clonal Mast Cell Disease. J Clin Immunol. 2018 May;38(4):457-459.
Lyons JJ, Stotz SC, Chovanec J, Liu Y, Lewis KL, Nelson C, DiMaggio T, Jones N, Stone KD, Sung H, Biesecker LG, Colicos MA, Milner JD. A common haplotype containing functional CACNA1H variants is frequently coinherited with increased TPSAB1 copy number. Genet Med. 2018 Apr;20(5):503-512.
Carlson RJ, Bond MR, Hutchins S, Brown Y, Wolfe LA, Lam C, Nelson C, DiMaggio T, Jones N, Rosenzweig SD, Stone KD, Freeman AF, Holland SM, Hanover JA, Milner JD, Lyons JJ. Detection of phosphoglucomutase-3 deficiency by lectin-based flow cytometry. J Allergy Clin Immunol. 2017; 140(1):291-294.e4.
Lyons JJ, Liu Y, Ma CA, Yu X, O'Connell MP, Lawrence MG, Zhang Y, Karpe K, Zhao M, Siegel AM, Stone KD, Nelson C, Jones N, DiMaggio T, Darnell DN, Mendoza-Caamal E, Orozco L, Hughes JD, McElwee J, Hohman RJ, Frischmeyer-Guerrerio PA, Rothenberg ME, Freeman AF, Holland SM, Milner JD. ERBIN deficiency links STAT3 and TGF-β pathway defects with atopy in humans. J Exp Med. 2017 Mar 6;214(3):669-680.
Lexmond WS, Goettel JA, Lyons JJ, Jacobse J, Deken MM, Lawrence MG, DiMaggio TH, Kotlarz D, Garabedian E, Sackstein P, Nelson CC, Jones N, Stone KD, Candotti F, Rings EH, Thrasher AJ, Milner JD, Snapper SB, Fiebiger E. FOXP3+ Tregs require WASP to restrain Th2-mediated food allergy. 2016 Oct 3;126(10):4030-4044.
Lyons JJ, Yu X, Hughes JD, Le QT, Jamil A, Bai Y, Ho N, Zhao M, Liu Y, O'Connell MP, Trivedi NN, Nelson C, DiMaggio T, Jones N, Matthews H, Lewis KL, Oler AJ, Carlson RJ, Arkwright PD, Hong C, Agama S, Wilson TM, Tucker S, Zhang Y, McElwee JJ, Pao M, Glover SC, Rothenberg ME, Hohman RJ, Stone KD, Caughey GH, Heller T, Metcalfe DD, Biesecker LG, Schwartz LB, Milner JD. Elevated basal serum tryptase identifies a multisystem disorder associated with increased TPSAB1 copy number. Nat Genet. 2016 Dec;48(12):1564-1569.