Translational Allergic Immunopathology Unit
NIH Main Campus, Bethesda, MD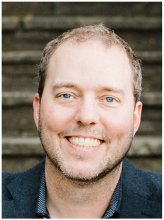 Major Areas of Research
Characterize inherited or acquired genetic variants leading to severe allergic inflammation and reactions in order to dissect their pathogenesis
Define immunogenetic and metabolic mechanisms regulating myeloid cell proliferation and reactivity in allergic diseases
Develop novel targeted therapeutic approaches for individuals with severe allergic inflammation and reactivity
Program Description
The central goal of the Translational Allergic Immunopathology Unit (TAIU) is to identify mechanisms and pathways critical to allergic hypersensitivity that can be targeted in order to conduct first in human clinical trials that prevent severe reactions and inflammation. In order to accomplish this translational research objective, the TAIU has active clinical and laboratory research programs, employing a model of bed-to-bench and back to the bedside.
The principle approach we employ for identification of therapeutic targets is to identify and characterize inherited, or acquired, genetic disorders and traits that promote severe allergic inflammation and reactions. From those identified to date, three major areas of current focus are: 1) characterizing pathways leading to increased mast cell hyperactivity and anaphylaxis in individuals with hereditary alpha tryptasemia (HaT) – a common genetic trait resulting from increased TPSAB1 copy number; 2) identifying the mechanisms underlying severe eosinophilic and mast cell-mediated inflammation and reactivity in patients with Phosphoglucomutase-3 (PGM3) deficiency, an autosomal recessive congenital disorder of glycosylation; and 3) Dissecting the mechanisms by which loss- and gain-of-function variants in Oncostatin-M receptor (OSMR) - a GP130 superfamily cytokine receptor - lead to disparate phenotypes of allergic skin inflammation and severe pruritus, respectively.
Read more in the Hereditary Alpha Tryptasemia and Hereditary Alpha Tryptasemia Syndrome FAQ
These projects are facilitated by two active clinical protocols that Dr. Lyons directs as the Principal Investigator, as well as his integral involvement as an Associate Investigator on six clinical protocols within NIAID and NHGRI designed to study: mastocytosis, anaphylaxis, Hyper-IgE syndromes, primary immunodeficiency disorders, population genetics, and glycosylation disorders. Dr. Lyons is also frequently consulted by the Undiagnosed Diseases Program and has jointly recruited patients with this service. Once causes for the observed phenotypes are genetically defined, strategies must be devised in order to translate these findings back into clinical practice. To accomplish this, the TAIU has developed a number of in vitro and in vivo model systems and continues to develop new ones in order to devise targets that can be implemented in interventional protocols to test the efficacy of new interventions that prevent or treat allergic inflammation and hypersensitivity.
Read more about Dr. Lyons's work in NIH Scientists Uncover Genetic Explanation for Frustrating Syndrome.
Biography
Education
M.D., 2007, University of Southern California
B.A., 2003, Pomona College
Dr. Lyons received his undergraduate education at Pomona College and Jesus College, Cambridge, UK, where he spent two terms. He graduated with a B.A. in Chemistry from Pomona College in 2003 and earned a Doctor of Medicine from the University of Southern California in 2007. Dr. Lyons completed residency training in Internal Medicine at the University of California, San Diego, in 2010, and served as a Chief Medical Resident in Internal Medicine in 2011. He concluded his formal medical training in 2014 at NIAID as a Clinical Fellow in Allergy and Immunology. Following completion of fellowship, Jonathan was selected for the NIAID Transition Program in Clinical Research, and he served as an Assistant Clinical Investigator in the Laboratory of Allergic Diseases (LAD) until 2018 when he was selected as a tenure-track PI. Since 2018 Dr. Lyons has served as the Chief of the Translational Allergic Immunopathology Unit in the LAD where his lab seeks to identify mechanisms and pathways critical to allergic inflammation and hypersensitivity that can be targeted in order to conduct first in human clinical trials that prevent severe reactions and inflammation.
In 2015 Dr. Lyons received the AAAAI Foundation / The Mastocytosis Society Research Award in Mastocytosis and/or Mast Cell Activation Syndrome and Dr. Lyons has received NIAID Merit Awards in 2016, 2017, and 2020 for his work related to the identification and characterization of hereditary alpha-tryptasemia as a common genetic trait and modifier of mast cell-associated diseases and reactions. Dr. Lyons was named a Lasker Scholar in 2018, in 2020 he received the Young Physician-Scientist Award from the American Society for Clinical Investigation, and in 2021 was awarded the Innovation in Research Award by The Mast Cell Disease Society.
Dr. Lyons was also featured in a story in the NIH Catalyst, The Jugglers
Clinical Studies
Selected Publications
Mateja A, Wang Q, Chovanec J, Kim J, Wilson KJ, Schwartz LB, Glover SC, Carter MC, Metcalfe DD, Brittain E, Lyons JJ. Defining baseline variability of serum tryptase levels improves accuracy in identifying anaphylaxis. J Allergy Clin Immunol. 2022 Mar;149(3):1010-1017.e10.
Lyons JJ, Chovanec J, O'Connell MP, Liu Y, Šelb J, Zanotti R, Bai Y, Kim J, Le QT, DiMaggio T, Schwartz LB, Komarow HD, Rijavec M, Carter MC, Milner JD, Bonadonna P, Metcalfe DD, Korošec P. Heritable risk for severe anaphylaxis associated with increased α-tryptase-encoding germline copy number at TPSAB1. J Allergy Clin Immunol. 2021 Feb;147(2):622-632.
Desai A, Sowerwine K, Liu Y, Lawrence MG, Chovanec J, Hsu AP, O'Connell MP, Kim J, Boris L, Jones N, Wisch L, Eisch RR, Carter MC, Komarow HD, Zerbe C, Milner JD, Maric I, Sun X, Lee CR, Tunc I, Pirooznia M, Stone KD, Holland SM, Metcalfe DD, Lyons JJ. GATA-2-deficient mast cells limit IgE-mediated immediate hypersensitivity reactions in human subjects. J Allergy Clin Immunol. 2019 Aug;144(2):613-617.e14.
Lyons JJ, Milner JD. Primary atopic disorders. J Exp Med. 2018 Apr 2;215(4):1009-1022.
Lyons JJ, Liu Y, Ma CA, Yu X, O'Connell MP, Lawrence MG, Zhang Y, Karpe K, Zhao M, Siegel AM, Stone KD, Nelson C, Jones N, DiMaggio T, Darnell DN, Mendoza-Caamal E, Orozco L, Hughes JD, McElwee J, Hohman RJ, Frischmeyer-Guerrerio PA, Rothenberg ME, Freeman AF, Holland SM, Milner JD. ERBIN deficiency links STAT3 and TGF-β pathway defects with atopy in humans. J Exp Med. 2017 Mar 6;214(3):669-680.
Lyons JJ, Yu X, Hughes JD, Le QT, Jamil A, Bai Y, Ho N, Zhao M, Liu Y, O'Connell MP, Trivedi NN, Nelson C, DiMaggio T, Jones N, Matthews H, Lewis KL, Oler AJ, Carlson RJ, Arkwright PD, Hong C, Agama S, Wilson TM, Tucker S, Zhang Y, McElwee JJ, Pao M, Glover SC, Rothenberg ME, Hohman RJ, Stone KD, Caughey GH, Heller T, Metcalfe DD, Biesecker LG, Schwartz LB, Milner JD. Elevated basal serum tryptase identifies a multisystem disorder associated with increased TPSAB1 copy number. Nat Genet. 2016 Dec;48(12):1564-1569.
Training Programs
NIAID Allergy/Clinical Immunology training program
Tools 
Clinical tools developed by the TAIU: 
Joining the TAIU
Postdoctoral fellows interested in joining the TAIU, please email Dr. Lyons and include a current CV or Biosketch.
We seek to develop methods and strategies to identify individuals with, or at high risk of, developing severe allergic inflammation and anaphylaxis in order to identify specific pathways leading to these phenotypes and enable the development of new therapies that can successfully limit and/or prevent these potentially devastating consequences.