Integrative Bioinformatics of Immune Systems Core
NIH Main Campus, Bethesda, MD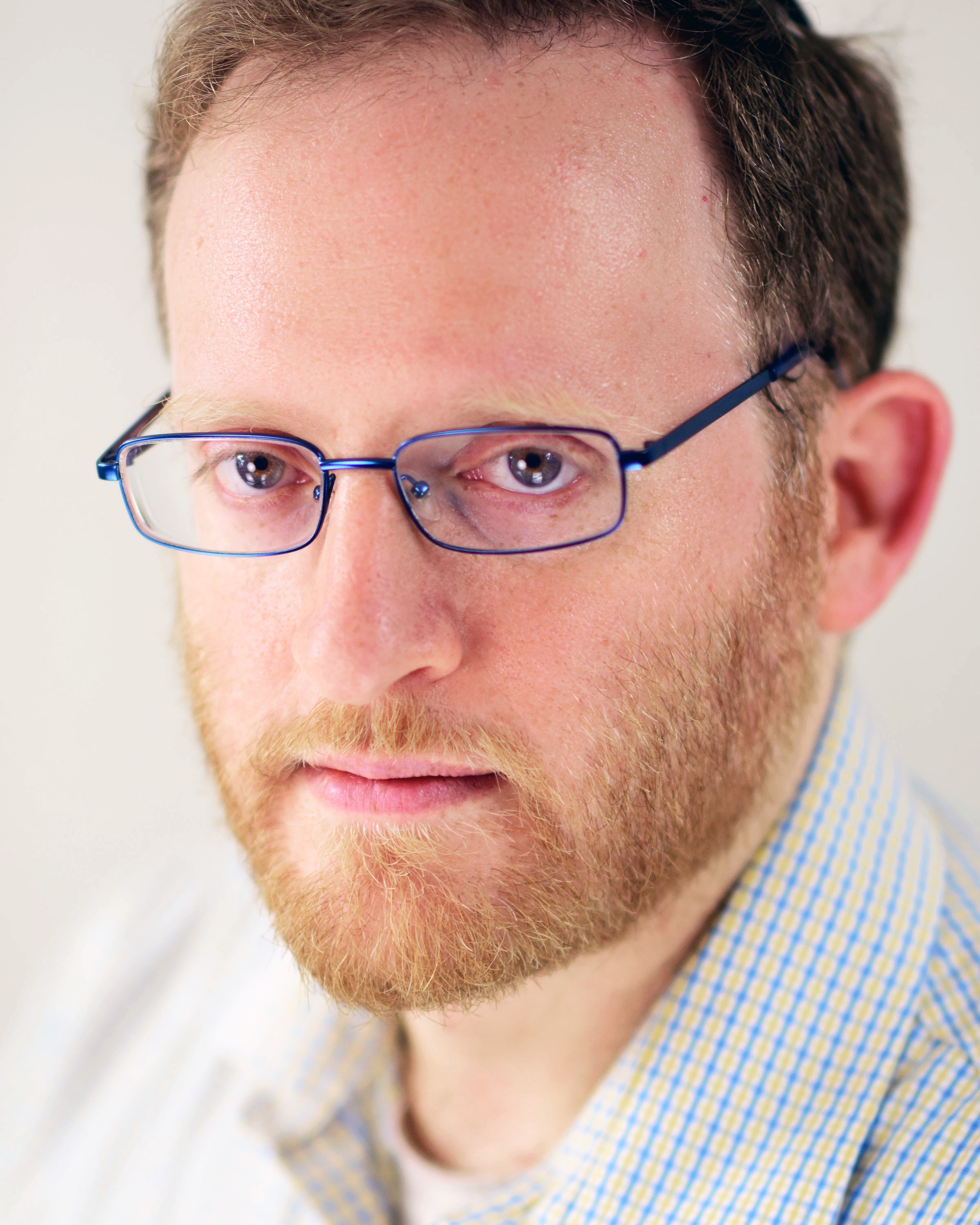 Single cell RNASeq and CITEseq analysis of innate and adaptive immune responses
Dynamics of IG and TR repertoires in response to vaccination and infection
Somatic hypermutation and antibody phylogenetics
Impact of IG genetics on immune outcomes
Program Description
Dr Schramm is a computational immunologist studying B cell biology through sequencing. A significant portion of his research is focused on antibody development and evolution with an emphasis on applications to vaccine design. Rare, broadly neutralizing antibodies against HIV-1 are of particular interest, as the induction of such bnAbs by vaccination is thought to be one of the best strategies for ending the global epidemic. Dr. Schramm also studies patterns of somatic hypermutation and the emergence of specific rare substitutions with great functional importance. Other areas of research include immunogenetics and understanding how variation in the germline repertoire impacts the immune response to infection or vaccination, as well as efforts to investigate immune responses through single cell transcriptomics.
Biography
Education
Ph.D., 2012, University of Pennsylvania
Dr. Schramm earned his Ph.D. from the University of Pennsylvania in 2012 and completed a postdoctoral fellowship at Columbia University prior to joining the VRC as a staff scientist in 2016. Dr. Schramm has been a pioneer in the longitudinal phylogenetic analysis of B cell clonal lineages and developed the SONAR analysis suite to facilitate those studies. He also has significant research interests in IG V gene substitution profiles and immunogenetics. As chief of the IBIS Core, Dr. Schramm designs and leads large-scale scRNASeq analyses of innate and adaptive immune cells dynamics in infection and vaccination. Beyond the VRC, Dr. Schramm is a founding member of the AIRR Community organization and serves as co-chair of the Software Working Group.
Selected Publications
Lima NS, Mukhamedova M, Johnston TS, Wagner DA, Henry AR, Wang L, Yang ES, Zhang Y, Birungi K, Black WP, O'Dell S, Schmidt SD, Moon D, Lorang CG, Zhao B, Chen M, Boswell KL, Roberts-Torres J, Davis RL, Peyton L, Narpala SR, O'Connell S, Wang J, Schrager A, Talana CA, Leung K, Shi W, Khashab R, Biber A, Zilberman T, Rhein J, Vetter S, Ahmed A, Novik L, Widge A, Gordon I, Guech M, Teng IT, Phung E, Ruckwardt TJ, Pegu A, Misasi J, Doria-Rose NA, Gaudinski M, Koup RA, Kwong PD, McDermott AB, Amit S, Schacker TW, Levy I, Mascola JR, Sullivan NJ, Schramm CA, Douek DC. Convergent epitope specificities, V gene usage and public clones elicited by primary exposure to SARS-CoV-2 variants. bioRxiv [Preprint]. 2022 Mar 29:2022.03.28.486152.
Wang L, Zhou T, Zhang Y, Yang ES, Schramm CA, Shi W, Pegu A, Oloniniyi OK, Henry AR, Darko S, Narpala SR, Hatcher C, Martinez DR, Tsybovsky Y, Phung E, Abiona OM, Antia A, Cale EM, Chang LA, Choe M, Corbett KS, Davis RL, DiPiazza AT, Gordon IJ, Hait SH, Hermanus T, Kgagudi P, Laboune F, Leung K, Liu T, Mason RD, Nazzari AF, Novik L, O'Connell S, O'Dell S, Olia AS, Schmidt SD, Stephens T, Stringham CD, Talana CA, Teng IT, Wagner DA, Widge AT, Zhang B, Roederer M, Ledgerwood JE, Ruckwardt TJ, Gaudinski MR, Moore PL, Doria-Rose NA, Baric RS, Graham BS, McDermott AB, Douek DC, Kwong PD, Mascola JR, Sullivan NJ, Misasi J. Ultrapotent antibodies against diverse and highly transmissible SARS-CoV-2 variants. Science. 2021 Aug 13;373(6556):eabh1766.
Olson BJ, Moghimi P, Schramm CA, Obraztsova A, Ralph D, Vander Heiden JA, Shugay M, Shepherd AJ, Lees W, Matsen FA 4th. sumrep: A Summary Statistic Framework for Immune Receptor Repertoire Comparison and Model Validation. Front Immunol. 2019 Nov 1;10:2533.
Andrews SF, Chambers MJ, Schramm CA, Plyler J, Raab JE, Kanekiyo M, Gillespie RA, Ransier A, Darko S, Hu J, Chen X, Yassine HM, Boyington JC, Crank MC, Chen GL, Coates E, Mascola JR, Douek DC, Graham BS, Ledgerwood JE, McDermott AB. Activation Dynamics and Immunoglobulin Evolution of Pre-existing and Newly Generated Human Memory B cell Responses to Influenza Hemagglutinin. Immunity. 2019 Aug 20;51(2):398-410.e5.
Krebs SJ, Kwon YD, Schramm CA, Law WH, Donofrio G, Zhou KH, Gift S, Dussupt V, Georgiev IS, Schätzle S, McDaniel JR, Lai YT, Sastry M, Zhang B, Jarosinski MC, Ransier A, Chenine AL, Asokan M, Bailer RT, Bose M, Cagigi A, Cale EM, Chuang GY, Darko S, Driscoll JI, Druz A, Gorman J, Laboune F, Louder MK, McKee K, Mendez L, Moody MA, O'Sullivan AM, Owen C, Peng D, Rawi R, Sanders-Buell E, Shen CH, Shiakolas AR, Stephens T, Tsybovsky Y, Tucker C, Verardi R, Wang K, Zhou J, Zhou T, Georgiou G, Alam SM, Haynes BF, Rolland M, Matyas GR, Polonis VR, McDermott AB, Douek DC, Shapiro L, Tovanabutra S, Michael NL, Mascola JR, Robb ML, Kwong PD, Doria-Rose NA. Longitudinal Analysis Reveals Early Development of Three MPER-Directed Neutralizing Antibody Lineages from an HIV-1-Infected Individual. Immunity. 2019 Mar 19;50(3):677-691.e13.
Schramm CA, Douek DC. Beyond Hot Spots: Biases in Antibody Somatic Hypermutation and Implications for Vaccine Design. Front Immunol. 2018 Aug 14;9:1876.
The Integrative Bioinformatics of Immune Systems (IBIS) Core is the central bioinformatic resource for all repertoire and "omics" studies in the VRC. Research areas include transcriptomic analysis of both innate and adaptive immune cells, T cell receptor repertoire analysis, B cell receptor sequence and phylogenetic analysis, and analysis of immune cell population dynamics.