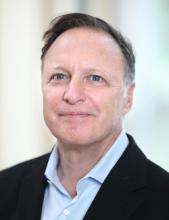 Chief, Cellular Immunology Section
Major Areas of Research
Vaccines against HIV, malaria, TB, SARS-CoV-2, and cancer.
Th1 and CD8+ T-cell memory
Innate immunity, toll-like receptor adjuvants, and dendritic cell targeting
Program Description
The aim of the Cellular Immunology Section (CIS) is to provide a mechanistic basis for developing preventive vaccines against HIV, malaria, tuberculosis, SARS-CoV2 and therapeutic vaccines against cancer. More recently, there is a major focus on developing monoclonal antibodies against proteins expressed on malaria parasites to be used as passive prevention.
T cell Immunity: Based on the critical role of CD4 and CD8 T cells in mediating protection against infections and tumors, a major area of investigation is to understand how various vaccine platforms influence the magnitude, quality, breadth and tissue distribution following immunization. T-cell responses are assessed with a variety of technologies including advanced 30-color multi-parameter flow cytometry, single cell analysis by RNAseq, spatial transcriptomics and confocal imaging.
Innate Immunity: The laboratory has a major focus on determining how different immune adjuvants, formulation and delivery influence humoral and cellular immunity when administered with protein or peptide antigens specific for viral infections or cancer antigens. Recent work has focused on using polymer chemistry and other bio-engineering approaches with specific toll-like receptor (TLR) ligands (eg. TLR 7/8) or STING to tumor specific neo-antigen responses to be used for personalized cancer vaccines.  
Vaccines: The laboratory has focused on vaccines against HIV, TB, malaria, cancer and more recently SARS-CoV2. These studies focus on using different vaccine formulations such as protein/adjuvant, viral vectors or synthetic nanoparticle vaccines alone or in heterologous prime boost combinations. There is a major emphasis on how the route of immunization influences antibody and T cell responses in tissues such as lung and liver which are important for mediating protection against respiratory infection or malaria respectively.
Malaria Monoclonal Antibodies: The laboratory has isolated a large number of human monoclonal antibodies against the major circumsporozoite surface protein expressed on P. falciparum sporozoites (PfCSP). The specificity and function of such antibodies binding to PfCSP are elucidated by epitope mapping, avidity and stoichiometry measurements and defining the crystal structure.  In vivo imaging is used to understand the mechanism of how the antibodies mediate protection in the skin and liver. 
Clinical Translation: 1) Malaria-Based on the discovery that intravenous immunization with an attenuated sporozoite vaccine induced a high frequency of tissue resident T cells in the liver in pre-clinical animal models, Dr. Seder has led several clinical trials in the US and Africa with an attenuated sporozoite vaccine given by the intravenous route for safety and clinical efficacy. In addition, Dr. Seder has recently performed the first in human clinical trial showing that a monoclonal antibody can prevent malaria infection in humans. This has led to several ongoing and planned trials to use monoclonal antibodies to prevent malaria infection in infants and children in Africa.  2) Personalized tumor vaccine- Based on the discovery/development of a personalized neoantigen peptide/adjuvant nanoparticle vaccine in pre-clinical models, there are plans for assessing this in human clinical trials.
Biography
Dr. Seder received his B.A. in Natural Science at Johns Hopkins University in 1981 and his M.D. at Tufts University in 1986 and completed his residency in internal medicine at New York Hospital-Cornell Medical Center. Dr. Seder did his postdoctoral training at NIAID with Dr. William Paul studying how cytokines influence CD4+ T helper cell differentiation.
In 1994, Dr. Seder became Chief of the Clinical Immunology Section in the Laboratory of Clinical Investigation, part of the NIAID Division of Intramural Research. Dr. Seder was then appointed to a tenured position in the Vaccine Research Center (VRC), Laboratory of Immunology in 2000. Since joining the VRC, Dr. Seder has focused his efforts on understanding the innate and adaptive mechanisms by which various vaccines approaches mediate protective antibody and T cell immunity in mouse, non-human primate and human models of HIV, Malaria and Tuberculosis infection. Dr. Seder is internationally recognized in the field of vaccine biology and cellular immunology. He currently serves as chief of the Cellular Immunology Section in the VRC.​
Selected Publications
Corbett KS, Gagne M, Wagner DA, Connell SO, Narpala SR, Flebbe DR, Andrew SF, Davis RL, Flynn B, Johnston TS, Stringham C, Lai L, Valentin D, Van Ry A, Flinchbaugh Z, Werner AP, Moliva JI, Sriparna M, O'Dell S, Schmidt SD, Tucker C, Choi A, Koch M, Bock KW, Minai M, Nagata BM, Alvarado GS, Henry AR, Laboune F, Schramm CA, Zhang Y, Wang L, Choe M, Boyoglu-Barnum S, Shi W, Lamb E, Nurmukhambetova ST, Provost SJ, Donaldson MM, Marquez J, Todd JM, Cook A, Dodson A, Pekosz A, Boritz E, Ploquin A, Doria-Rose N, Pessaint L, Andersen H, Foulds KE, Misasi J, Wu K, Carfi A, Nason MC, Mascola J, Moore IN, Edwards DK, Lewis MG, Suthar MS, Roederer M, McDermott A, Douek DC, Sullivan NJ, Graham BS, Seder RA. Protection against SARS-CoV-2 Beta Variant in mRNA-1273 Boosted Nonhuman Primates. Science. 2021 Dec 10;374(6573):1343-1353.
Corbett KS, Nason MC, Flach B, Gagne M, O'Connell S, Johnston TS, Shah SN, Edara VV, Floyd K, Lai L, McDanal C, Francica JR, Flynn B, Wu K, Choi A, Koch M, Abiona OM, Werner AP, Moliva JI, Andrew SF, Donaldson MM, Fintzi J, Flebbe DR, Lamb E, Noe AT, Nurmukhambetova ST, Provost SJ, Cook A, Dodson A, Faudree A, Greenhouse J, Kar S, Pessaint L, Porto M, Steingrebe K, Valentin D, Zouantcha S, Bock KW, Minai M, Nagata BM, van de Wetering R, Boyoglu-Barnum S, Leung K, Shi W, Yang ES, Zhang Y, Todd JM, Wang L, Alvarado GS, Andersen H, Foulds KE, Edwards DK, Mascola JR, Moore IN, Lewis MG, Carfi A, Montefiori D, Suthar MS, McDermott A, Roederer M, Sullivan NJ, Douek DC, Graham BS, Seder RA. Immune correlates of protection by mRNA-1273 vaccine against SARS-CoV-2 in nonhuman primates. Science. 2021 Sep 17;373(6561):eabj0299.
Gaudinski MR, Berkowitz NM, Idris AH, Coates EE, Holman LA, Mendoza F, Gordon IJ, Plummer SH, Trofymenko O, Hu Z, Campos Chagas A, O'Connell S, Basappa M, Douek N, Narpala SR, Barry CR, Widge AT, Hicks R, Awan SF, Wu RL, Hickman S, Wycuff D, Stein JA, Case C, Evans BP, Carlton K, Gall JG, Vazquez S, Flach B, Chen GL, Francica JR, Flynn BJ, Kisalu NK, Capparelli EV, McDermott A, Mascola JR, Ledgerwood JE, Seder RA; VRC 612 Study Team. A monoclonal antibody for malaria prevention. N Engl J Med. 2021 Aug 26;385(9):803-814.
Baharom F, Ramirez-Valdez RA, Tobin KKS, Yamane H, Dutertre CA, Khalilnezhad A, Reynoso GV, Coble VL, Lynn GM, Mulè MP, Martins AJ, Finnigan JP, Zhang XM, Hamerman JA, Bhardwaj N, Tsang JS, Hickman HD, Ginhoux F, Ishizuka AS, Seder RA. Intravenous nanoparticle vaccination generates stem-like TCF1+ neoantigen-specific CD8 + T cells. Nat Immunol. 2021 Jan;22(1):41-52.
Wang LT, Pereira LS, Flores-Garcia Y, O'Connor J, Flynn BJ, Schön A, Hurlburt NK, Dillon M, Yang ASP, Fabra-García A, Idris AH, Mayer BT, Gerber MW, Gottardo R, Mason RD, Cavett N, Ballard RB, Kisalu NK, Molina-Cruz A, Nelson J, Vistein R, Barillas-Mury C, Amino R, Baker D, King NP, Sauerwein RW, Pancera M, Cockburn IA, Zavala F, Francica JR, Seder RA. A potent anti-malarial human monoclonal antibody targets circumsporozoite protein minor repeats and neutralizes sporozoites in the liver. Immunity. 2020 Oct 13;53(4):733-744.e8.
Darrah PA, Zeppa JJ, Maiello P, Hackney JA, Wadsworth MH 2nd, Hughes TK, Pokkali S, Swanson PA 2nd, Grant NL, Rodgers MA, Kamath M, Causgrove CM, Laddy DJ, Bonavia A, Casimiro D, Lin PL, Klein E, White AG, Scanga CA, Shalek AK, Roederer M, Flynn JL, Seder RA. Prevention of tuberculosis in macaques after intravenous BCG immunization. Nature. 2020 Jan;577(7788):95-102.