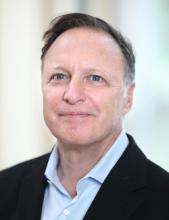 Chief, Cellular Immunology Section
Major Areas of Research
Vaccines against HIV, malaria, TB, SARS-CoV-2, and cancer.
Th1 and CD8+ T-cell memory
Innate immunity, toll-like receptor adjuvants, and dendritic cell targeting
Program Description
The aim of the Cellular Immunology Section (CIS) is to provide a mechanistic basis for developing preventive vaccines against HIV, malaria and tuberculosis and therapeutic vaccines against cancer. More recently, there is a major focus on isolate monoclonal antibodies against proteins expressed on malaria parasites for use as passive prevention.
T cell Immunity: Based on the critical role of CD4 and CD8 T cells in mediating protection against infections and tumors, a major area of investigation is to understand how various vaccine platforms influence the magnitude, quality, breadth and tissue distribution following immunization. Recombinant viral, protein/adjuvant, and attenuated whole organism vaccines are used for this analysis. T-cell responses are assessed with a variety of technologies including advanced 30-color multi-parameter flow cytometry, single cell analysis by RNAseq and confocal imaging. To understand the cellular and molecular mechanisms by which vaccines and immune adjuvants influence T cell immunity in vivo, we study the tropism of the vaccines or adjuvants for specific dendritic cell subsets and combine this with a global assessment of innate immunity by gene profiling in the blood.
Innate Immunity, Adjuvants and Personalized Cancer Vaccine Design: The laboratory has a major focus on determining how different immune adjuvants, formulation and delivery influence humoral and cellular immunity when administered with protein or peptide antigens specific for viral infections or cancer antigens. Recent work has focused on using polymer chemistry and other bio-engineering approaches with specific toll-like receptor (TLR) ligands (eg. TLR 7/8) or STING to tumor specific neo-antigen responses to be used for personalized cancer vaccines.  
Malaria Monoclonal Antibodies: The laboratory has isolated a large number of human monoclonal antibodies against the major circumsporozoite surface protein expressed on P. falciparum sporozoites (PfCSP). The specificity and function of such antibodies binding to PfCSP are elucidated by epitope mapping, avidity and stoichiometry measurements and defining the crystal structure.  In vivo imaging is used to understand the mechanism of how the antibodies mediate protection in the skin and liver.  
Clinical Translation: 1) Malaria-Based on the discovery that intravenous immunization with an attenuated sporozoite vaccine induced a high frequency of tissue resident T cells in the liver in pre-clinical animal models, Dr. Seder has led several clinical trials in the US and Africa with an attenuated sporozoite vaccine given by the intravenous route for safety and clinical efficacy. In addition, the recent discover of a highly protective monoclonal antibody against a protein expressed on the P. falciparum sporozoite in animal models has led to clinical development for potentially using the antibody for passive prevention. 2) Tuberculosis- Based on the discovery that intravenous immunization with BCG prevents infection and disease in pre-clinical animal models, a human clinical trial will assess the safety and immunogenicity of IV BCG in humans.  
Biography
Dr. Seder received his B.A. in Natural Science at Johns Hopkins University in 1981 and his M.D. at Tufts University in 1986 and completed his residency in internal medicine at New York Hospital-Cornell Medical Center. Dr. Seder did his postdoctoral training at NIAID with Dr. William Paul studying how cytokines influence CD4+ T helper cell differentiation.
In 1994, Dr. Seder became Chief of the Clinical Immunology Section in the Laboratory of Clinical Investigation, part of the NIAID Division of Intramural Research. Dr. Seder was then appointed to a tenured position in the Vaccine Research Center (VRC), Laboratory of Immunology in 2000. Since joining the VRC, Dr. Seder has focused his efforts on understanding the innate and adaptive mechanisms by which various vaccines approaches mediate protective antibody and T cell immunity in mouse, non-human primate and human models of HIV, Malaria and Tuberculosis infection. Dr. Seder is internationally recognized in the field of vaccine biology and cellular immunology. He currently serves as chief of the Cellular Immunology Section in the VRC.​
Selected Publications
Faezzah Baharom, Ramiro A Ramirez-Valdez, Kennedy KS Tobin, Hidehiro Yamane, Charles-Antoine Dutertre, Ahad Khalilnezhad, Glennys V Reynoso, Vincent L Coble, Geoffrey M Lynn, Matthew Mulé, Andrew Martins, John P Finnigan, Xiao Meng Zhang, Jessica A Hamerman, Nina Bhardwaj, John S Tsang, Heather D Hickman, Florent Ginhoux, Andrew S Ishizuka, Robert A Seder. Intravenous Nanoparticle Vaccination Generates Stem-Like TCF1+ Neoantigen-Specific CD8 T cells. Nature Immunology. (In Press).
Lawrence T. Wang, Lais S. Pereira, Yevel Flores-Garcia, James O'Connor, Barbara J. Flynn, Arne Schön, Nicholas K. Hurlburt, Marlon Dillon, Annie S.P. Yang, Amanda Fabra-García, Azza H. Idris, Bryan T. Mayer, Monica W. Gerber, Raphael Gottardo, Rosemarie D. Mason, Nicole Cavett, Reid B. Ballard, Neville K. Kisalu, Alvaro Molina-Cruz, Jorgen Nelson, Rachel Vistein, Carolina Barillas-Mury, Rogerio Amino, David Baker, Neil P. King1, Robert W. Sauerwein, Marie Pancera, Ian A. Cockburn, Fidel Zavala, Joseph R. Francica, Robert A. Seder. A potent anti-malarial human monoclonal antibody targets circumsporozoite protein minor repeats and neutralizes sporozoites in the liver. Immunity.  October 13,  2020.
Kizzmekia S. Corbett, Barbara Flynn, Kathryn E. Foulds, Joseph R. Francica, Seyhan Boyoglu-Barnum, Anne P. Werner, Britta Flach, Sarah O' Connell, Kevin W. Bock, Mahnaz Minai, Bianca M. Nagata, Hanne Anderson, David R. Martinez,  Amy T. Noe, Naomi Douek, Mitzi M. Donaldson, Nadesh N. Nji, Gabriela S. Alvarado, Darin K. Edwards, Dillon R. Flebbe, Evan Lamb, Nicole A. Doria-Rose, Bob C. Lin, Mark K. Louder, Sijy O'Dell, Stephen D. Schmidt, Emily Phung, Lauren A. Chang, Christina Yap, John-Paul M. Todd, Laurent Pessaint, Alex Van Ry, Shanai Browne, Jack Greenhouse, Tammy Putman-Taylor, Amanda Strasbaugh, Tracey-Ann Campbell, Anthony Cook, Alan Dodson, Katelyn Steingrebe, Wei Shi, Yi Zhang, Olubukola M. Abiona, Lingshu Wang, Amarendra Pegu, Eun Sung Yang, Kwanyee Leung, Tongqing Zhou, I-Ting Teng, Alicia Widge, Ingelise Gordon, Laura Novik, Rebecca  A. Gillespie, Rebecca J. Loomis, Juan I. Moliva, Guillaume Stewart-Jones, Sunny Himansu, Wing-Pui Kong, Martha C. Nason, Kaitlyn M. Morabito, Tracy J. Ruckwardt, Julie E. Ledgerwood, Martin R. Gaudinski, Peter D. Kwong,  John R. Mascola, Andrea Carfi,  Mark G. Lewis, Ralph S. Baric, Adrian McDermott, Ian N. Moore, Nancy J. Sullivan, Mario Roederer, Robert A. Seder, and Barney S. Graham. Evaluation of the mRNA-1273 Vaccine against SARS-CoV-2 in Nonhuman Primates. NEJM. July 27, 2020.
Darrah PA, Zeppa JJ, Maiello P, Hackney JA, Wadsworth MH 2nd, Hughes TK, Pokkali S, Swanson PA 2nd, Grant NL, Rodgers MA, Kamath M, Causgrove CM, Laddy DJ, Bonavia A, Casimiro D, Lin PL, Klein E, White AG, Scanga CA, Shalek AK, Roederer M, Flynn JL, Seder RA. Prevention of tuberculosis in macaques after intravenous BCG immunization. Nature. 2020 Jan;577(7788):95-102.
Lynn GM, Sedlik C, Baharom F, Zhu Y, Ramirez-Valdez RA, Coble VL, Tobin K, Nichols SR, Itzkowitz Y, Zaidi N, Gammon JM, Blobel NJ, Denizeau J, de la Rochere P, Francica BJ, Decker B, Maciejewski M, Cheung J, Yamane H, Smelkinson MG, Francica JR, Laga R, Bernstock JD, Seymour LW, Drake CG, Jewell CM, Lantz O, Piaggio E, Ishizuka AS, Seder RA.. Peptide-TLR-7/8a conjugate vaccines chemically programmed for nanoparticle self-assembly enhance CD8 T cell immunity to tumor antigens. Nature Biotechnol. 2020 Mar;38(3):320-332.
Kisalu NK, Idris AH, Weidle C, Flores-Garcia Y, Flynn BJ, Sack BK, Murphy S, Schön A, Freire E, Francica JR, Miller AB, Gregory J, March S, Liao HX, Haynes BF, Wiehe K, Trama AM, Saunders KO, Gladden MA, Monroe A, Bonsignori M, Kanekiyo M, Wheatley AK, McDermott AB, Farney SK, Chuang GY, Zhang B, Kc N, Chakravarty S, Kwong PD, Sinnis P, Bhatia SN, Kappe SHI, Sim BKL, Hoffman SL, Zavala F, Pancera M, Seder RA. A human monoclonal antibody prevents malaria infection by targeting a new site of vulnerability on the parasite. Nature Medicine. 24(4):408-416, 2018.