ImmunoTechnology Section
NIH Main Campus, Bethesda, MD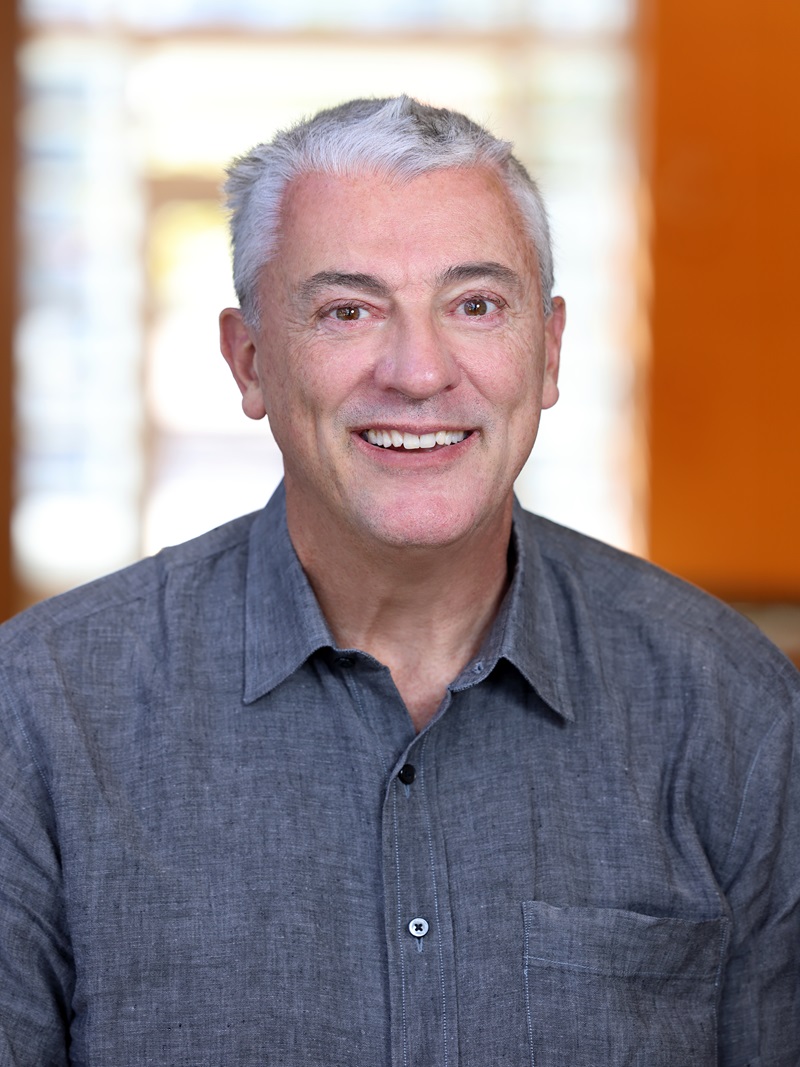 Characterization of antigen-specific lymphocyte function and differentiation in vivo, following vaccination or infection
Identification of protective SIV and HIV envelope antibody responses
Development of new single-cell measurement technologies
Development of animal models for equine encephalitis virus and human norovirus infections to develop therapeutic and prophylactic treatments
Program Description
The ImmunoTechnology Section (ITS) is dedicated to understanding the roles and interactions of the individual components of the mature central immune system, with a particular eye toward the changes occurring during acute or chronic antigenic challenge. In general, we are looking for immunological correlates of protection (for vaccines) and correlates of pathogenesis (in disease).
Using high-content, high-throughput single-cell technologies (flow cytometric and transcriptomic), we are defining the functional repertoire of antigen-specific T and B cells and how these differ across vaccine regimens and infections. Using the nonhuman primate model, we can interrogate these cells from different tissues throughout the body, studying homeostasis, differentiation, and homing in vivo. We promote selected assays for use in clinical studies, in search of new assays to define protective immune responses.
We are also actively involved in the development and advancement of single-cell technology: instrumentation, reagents, analysis, and assays. We carry out a wide range of collaborations to bring our unique and advanced technology to other laboratories at the Vaccine Research Center (VRC), NIH, and around the world. Recently, we achieved the ability to do 30-color flow cytometry and are working toward our goal of 40 colors by 2016. We have begun to integrate this technology with single-cell transcriptomics to provide an unprecedented view of transcriptional, post-transcriptional, and post-translational regulation at the single-cell level.
Our projects include defining functional profiles of T-cell differentiation states, measuring viral and lymphocyte dynamics in SIV-infected nonhuman primates, understanding the role of antigenic heterogeneity of clonal HIV envelopes in resistance to vaccines, isolating novel and potent monoclonal antibodies to SIV and HIV, characterizing lymphocyte dynamics in healthy nonhuman primates, developing aerosolized vaccines to protect against TB, and defining the genetic bases for homeostatic mechanisms in humans.
For more information on research conducted by Dr. Roederer, visit the Flow Cytometry Core and Non-Human Primate Immunogenicity Core.
Biography
Education
B.S., 1983, Harvey Mudd College, Claremont, CA
Ph.D., 1988, Carnegie Mellon University, Pittsburgh, PA
Dr. Roederer received his B.S. in chemistry in 1983 from Harvey Mudd College, Claremont, California, followed by his Ph.D. in biological sciences in 1988 from Carnegie Mellon, Pittsburgh, in the laboratory of Dr. Robert Murphy. He trained as a postdoctoral fellow and then as a research fellow at Stanford University from 1988 to 1999 in the laboratory of Dr. Leonard Herzenberg. Following this, he was adjunct associate professor, department of stomatology, University of California, San Francisco, until 2000, when he came to the VRC. He is a senior investigator and is chief of ITS, director of the Flow Cytometry Core, and director of the Nonhuman Primate Immunogenicity Core within the Laboratory of Immunology.
Selected Publications
Potter EL, Gideon HP, Tkachev V, Fabozzi G, Chassiakos A, Petrovas C, Darrah PA, Lin PL, Foulds KE, Kean LS, Flynn JL, Roederer M. Measurement of leukocyte trafficking kinetics in macaques by serial intravascular staining. Sci Transl Med. 2021 Jan 13;13(576):eabb4582.
Corbett KS, Flynn B, Foulds KE, Francica JR, Boyoglu-Barnum S, Werner AP, Flach B, O'Connell S, Bock KW, Minai M, Nagata BM, Andersen H, Martinez DR, Noe AT, Douek N, Donaldson MM, Nji NN, Alvarado GS, Edwards DK, Flebbe DR, Lamb E, Doria-Rose NA, Lin BC, Louder MK, O'Dell S, Schmidt SD, Phung E, Chang LA, Yap C, Todd JM, Pessaint L, Van Ry A, Browne S, Greenhouse J, Putman-Taylor T, Strasbaugh A, Campbell TA, Cook A, Dodson A, Steingrebe K, Shi W, Zhang Y, Abiona OM, Wang L, Pegu A, Yang ES, Leung K, Zhou T, Teng IT, Widge A, Gordon I, Novik L, Gillespie RA, Loomis RJ, Moliva JI, Stewart-Jones G, Himansu S, Kong WP, Nason MC, Morabito KM, Ruckwardt TJ, Ledgerwood JE, Gaudinski MR, Kwong PD, Mascola JR, Carfi A, Lewis MG, Baric RS, McDermott A, Moore IN, Sullivan NJ, Roederer M, Seder RA, Graham BS. Evaluation of the mRNA-1273 Vaccine against SARS-CoV-2 in Nonhuman Primates. N Engl J Med. 2020 Oct 15;383(16):1544-1555.
Darrah PA, Zeppa JJ, Maiello P, Hackney JA, Wadsworth MH 2nd, Hughes TK, Pokkali S, Swanson PA 2nd, Grant NL, Rodgers MA, Kamath M, Causgrove CM, Laddy DJ, Bonavia A, Casimiro D, Lin PL, Klein E, White AG, Scanga CA, Shalek AK, Roederer M, Flynn JL, Seder RA. Prevention of tuberculosis in macaques after intravenous BCG immunization. Nature. 2020 Jan;577(7788):95-102.
Gorman J, Mason RD, Nettey L, Cavett N, GY Chuang GY, D Peng, Tsybovsky Y, Verardi R, Nguyen R, Ambrozak D, Biris K, LaBranche CC, Ramesh A, Schramm CA, Zhou J, Bailer RT, Kepler TB, Montefiori DC, Shapiro L, Douek DC , Mascola JR, Roederer M, Kwong PD. Isolation and structure of an antibody that fully neutralizes isolate SIVmac239 reveals functional similarity of SIV and HIV glycan shields. Immunity. 2019 Oct 15;51(4):724-734.e4.
Roederer M, Quaye L, Mangino M, Beddall MH, Mahnke Y, Chattopadhyay P, Tosi I, Napolitano L, Terranova-Barberio M, Menni C, Villanova F, Di Meglio P, Spector TD, Nestle FO. The genetic architecture of the human immune system: a bioresource for autoimmunity and disease pathogenesis. Cell. 2015 Apr 9;161(2):387-403.
Roederer M, Keele BF, Schmidt SD, Mason RD, Welles HC, Fischer W, Labranche C, Foulds KE, Louder MK, Yang ZY, Todd JP, Buzby AP, Mach LV, Shen L, Seaton KE, Ward BM, Bailer RT, Gottardo R, Gu W, Ferrari G, Alam SM, Denny TN, Montefiori DC, Tomaras GD, Korber BT, Nason MC, Seder RA, Koup RA, Letvin NL, Rao SS, Nabel GJ, Mascola JR. Immunological and virological mechanisms of vaccine-mediated protection against SIV and HIV. Nature. 2014 Jan 23;505(7484):502-8.