Emerging Virus Immunity Unit
NIH Main Campus, Bethesda, MD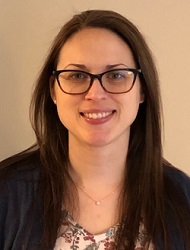 Major Areas of Research
Immunity and pathogenesis of alphaviruses
Antibody-based immunity and contributions of antibody effector functions
Mechanisms of cross-immunity between alphaviruses
Mouse models of viral infection
Cross-talk between innate and adaptive immunity
Program Description
Viruses have caused the majority of outbreaks and pandemics over the last century. Rapid development of small animal models and understanding of the mechanisms that promote long-term protection to viral infections are critical for the development of vaccines and therapeutic treatments.
Immunity to arthritogenic alphaviruses
Alphaviruses are emerging and re-emerging positive-sense RNA viruses that have caused explosive outbreaks worldwide. The arthritogenic alphaviruses, including chikungunya virus, Mayaro virus, and Ross River virus, cause fever, rash, myalgia, and severe polyarthritis and polyarthralgia. A subset of infected individuals will develop persistent joint pain that can last from months to years, depending on the virus. Following the bite of a mosquito, viruses replicate at the site of infection and disseminate to the joint-associated and musculoskeletal tissues. Viral replication, production of proinflammatory cytokines and chemokines, and recruitment of immune cells to these tissues drives localized damage resulting in arthritic disease. Mouse models recapitulate several aspects of arthritogenic alphavirus disease, and we use these models to elucidate mechanism of protection.
While the arthritogenic alphaviruses are genetically distinct, cross protection between the related alphaviruses has been observed.  We work to identify correlates of heterologous immunity to inform novel approaches towards the design of broadly protective vaccines and therapeutics.
Antibody effector functions for protection against viral infections
Virus-specific antibodies use multiple mechanisms to limit viral infection. Antibodies can bind and neutralize free virus thus preventing infection. Additionally, antibodies can clear infected cells or immune complex through interaction of the antibody Fc region with host proteins, such as Fc receptors. Antibody Fc interactions can also modulate the innate and adaptive immune response. Since the structural proteins of alphaviruses stud the surface of infected cells, antibodies can target these infected cells for clearance. Indeed, Fc-Fc gamma receptor interactions have been shown to be required for optimal monoclonal antibody therapy during alphavirus infections. This makes alphaviruses a useful model to interrogate antibody effector functions, which can then be applied to other viral systems. In these studies, we work to determine immune factors that promote a functional antibody response and the impact on cellular immunity that will ultimately lead to enhanced protection.
Biography
Education
Ph.D., 2013, University of Georgia
Dr. Fox received her Ph.D. in infectious diseases from the University of Georgia in 2013 working on host immunity to influenza virus. She completed her postdoctoral training in arbovirus immunity at Washington University in St. Louis School of Medicine in the Division of Infectious Diseases in 2020. Dr. Fox joined the Laboratory of Viral Diseases in 2020.
Selected Publications
Kafai NM, Diamond MS, Fox JM. Distinct Cellular Tropism and Immune Responses to Alphavirus Infection. Annu Rev Immunol. 2022 Apr 26;40:615-649.
Keeler SP, Fox JM. Requirement of Fc-Fc Gamma Receptor Interaction for Antibody-Based Protection against Emerging Virus Infections. Viruses. 2021 May 31;13(6):1037.
Hassan AO, Kafai NM, Dmitriev IP, Fox JM, Smith BK, Harvey IB, Chen RE, Winkler ES, Wessel AW, Case JB, Kashentseva E, McCune BT, Bailey AL, Zhao H, VanBlargan LA, Dai YN, Ma M, Adams LJ, Shrihari S, Danis JE, Gralinski LE, Hou YJ, Schäfer A, Kim AS, Keeler SP, Weiskopf D, Baric RS, Holtzman MJ, Fremont DH, Curiel DT, Diamond MS. A Single-Dose Intranasal ChAd Vaccine Protects Upper and Lower Respiratory Tracts against SARS-CoV-2. Cell. 2020 Oct 1;183(1):169-184.e13.
Fox JM, Huang L, Tahan S, Powell LA, Crowe JE Jr, Wang D, Diamond MS. A cross-reactive antibody protects against Ross River virus musculoskeletal disease despite rapid neutralization escape in mice. PLoS Pathog. 2020 Aug 6;16(8):e1008743.
Fox JM, Roy V, Gunn BM, Huang L, Edeling MA, Mack M, Fremont DH, Doranz BJ, Johnson S, Alter G, Diamond MS. Optimal therapeutic activity of monoclonal antibodies against chikungunya virus requires Fc-FcγR interaction on monocytes. Sci Immunol. 2019 Feb 22;4(32):eaav5062.
Fox JM, Long F, Edeling MA, Lin H, van Duijl-Richter MKS, Fong RH, Kahle KM, Smit JM, Jin J, Simmons G, Doranz BJ, Crowe JE Jr, Fremont DH, Rossmann MG, Diamond MS. Broadly Neutralizing Alphavirus Antibodies Bind an Epitope on E2 and Inhibit Entry and Egress. Cell. 2015 Nov 19;163(5):1095-1107. PMC4659373.
Rapid development of small animal models and understanding mechanisms that promote long-term protection to viral infections. Mouse models to elucidate mechanisms of protection. Identify correlates of heterologous immunity to inform design of broadly protective vaccines & therapeutics. Determine immune factors that promote a functional antibody response.