T-Lymphocyte Biology Section
NIH Main Campus, Bethesda, MD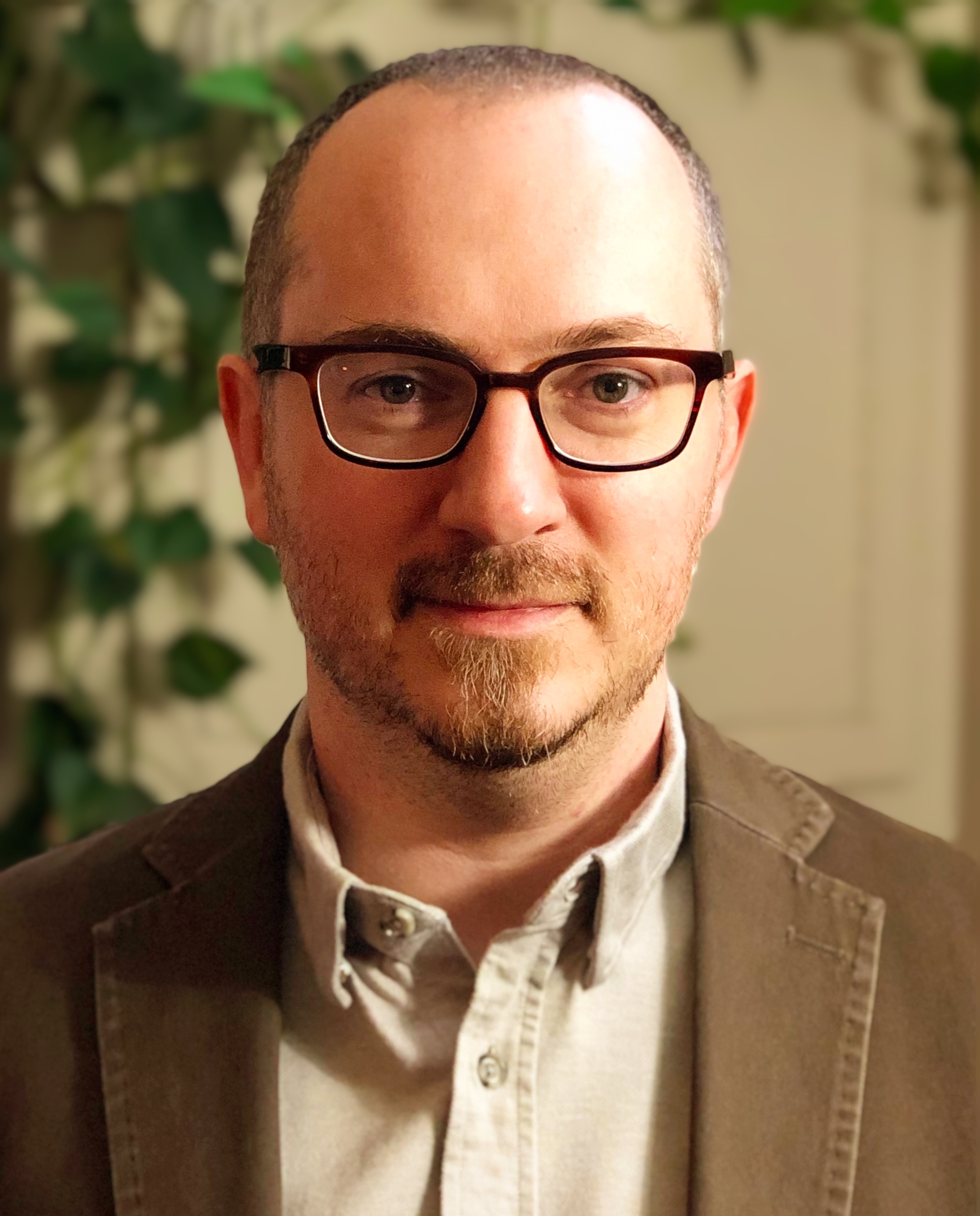 Major Areas of Research
T cell responses to Mycobacterium tuberculosis infection in mice and non-human primates
Immune responses to SARS-CoV-2 infection in non-human primates
Program Description
Mycobacterium tuberculosis (Mtb) is a leading global cause of death due to infection. CD4 T cells are required to restrict growth of the bacteria, and their loss as a result of HIV infection is the primary reason that tuberculosis is the leading cause of death of people living with HIV. In addition to CD4 T cells, other types of T cells including CD8 T cells and various populations of donor-unrestricted T cells likely play an important role in protection of against Mtb infection. On the other hand, T cell function must also be appropriately negatively regulated to prevent immunopathology due to exuberant inflammation. Our lab uses murine and non-human primate models to study T cell resonses during tuberculosis. The overarching goal of our research program is to understand the mechanisms through which T cells mediate control of M. tuberculosis infection and the regulatory pathways that limit T cell-mediated tissue destruction.
A key feature of the immune response to M. tuberculosis is the formation of structures called granulomas around the site of bacterial replication. Granulomas are highly organized and comprised of many different immune and non-immune cells that act in concert to contain the infection and limit its spread. Another major goal of our group is to understand the structure and function of TB granulomas using static and live-imaging techniques as well as single cell transcriptomics approaches.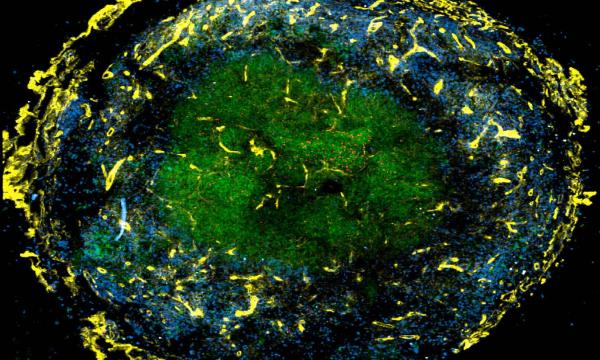 Biography
Education
Ph.D., Emory University
B.S., Rider University
Dr. Barber obtained his B.S from Rider University and his Ph.D from Emory University in the department of microbiology and immunology. In 2006, he joined the Laboratory of Parasitic Diseases as a postdoctoral fellow. In 2012, Dr. Barber was awarded a position as an Earl Stadtman Tenure-Track Investigator in the Laboratory of Parasitic Diseases, and he was tenured and promoted to Senior Investigator in 2019.
Clinical Studies
Selected Publications
Foreman TW, Nelson CE, Kauffman KD, Lora NE, Vinhaes CL, Dorosky DE, Sakai S, Gomez F, Fleegle JD, Parham M, Perera SR, Lindestam Arlehamn CS, Sette A; Tuberculosis Imaging Program, Brenchley JM, Queiroz ATL, Andrade BB, Kabat J, Via LE, Barber DL. CD4 T cells are rapidly depleted from tuberculosis granulomas following acute SIV co-infection. Cell Rep. 2022 May 31;39(9):110896.
Nelson CE, Namasivayam S, Foreman TW, Kauffman KD, Sakai S, Dorosky DE, Lora NE; NIAID/DIR Tuberculosis Imaging Program 3 †, Brooks K, Potter EL, Garza NL, Lafont BAP, Johnson RF, Roederer M, Sher A, Weiskopf D, Sette A, de Wit E, Hickman HD, Brenchley JM, Via LE, Barber DL, Abdi A, Dayao EK, Fleegle JD, Gomez F, Piazza MK, Repoli KM, Sloan BY, Butler AL, Walker AM, Weiner DM, Woodcock MJ, Vatthauer A. Mild SARS-CoV-2 infection in rhesus macaques is associated with viral control prior to antigen-specific T cell responses in tissues. Sci Immunol. 2022 Mar 10:eabo0535.
Sakai S, Lora NE, Kauffman KD, Dorosky DE, Oh S, Namasivayam S, Gomez F, Fleegle JD; Tuberculosis Imaging Program, Arlehamn CSL, Sette A, Sher A, Freeman GJ, Via LE, Barry Iii CE, Barber DL. Functional inactivation of pulmonary MAIT cells following 5-OP-RU treatment of non-human primates. Mucosal Immunol. 2021 Sep;14(5):1055-1066.
Kauffman KD, Sakai S, Lora NE, Namasivayam S, Baker PJ, Kamenyeva O, Foreman TW, Nelson CE, Oliveira-de-Souza D, Vinhaes CL, Yaniv Z, Lindestam Arleham CS, Sette A, Freeman GJ, Moore R; NIAID/DIR Tuberculosis Imaging Program, Sher A, Mayer-Barber KD, Andrade BB, Kabat J, Via LE, Barber DL. PD-1 blockade exacerbates Mycobacterium tuberculosis infection in rhesus macaques. Sci Immunol. 2021 Jan 15;6(55):eabf3861.
Sakai S, Kauffman KD, Oh S, Nelson CE, Barry CE 3rd, Barber DL. MAIT cell-directed therapy of Mycobacterium tuberculosis infection. Mucosal Immunol. 2021 Jan;14(1):199-208.
Sallin MA, Kauffman KD, Riou C, Du Bruyn E, Foreman TW, Sakai S, Hoft SG, Myers TG, Gardina PJ, Sher A, Moore R, Wilder-Kofie T, Moore IN, Sette A, Lindestam Arlehamn CS, Wilkinson RJ, Barber DL. Host resistance to pulmonary Mycobacterium tuberculosis infection requires CD153 expression. Nat Microbiol. 2018 Nov;3(11):1198-1205.
Research Group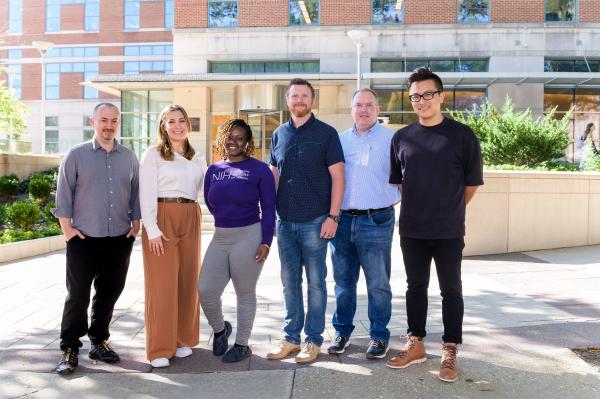 Videos
This movie shows that the Mtb bacilli (red) are localized to the macrophage rich core of the granuloma, while most CD4 T cells (blue) are restricted to the peripheral lymphocyte cuff.
Intralesional trafficking of T and B cells in a TB granuloma from a rhesus macaque. This is a live imaging movie of a thick section granuloma explant from a Mtb infected rhesus macaque showing the motility of T cells (blue) and B cells (green) around a portion of the macrophage core marked by CD11b+ cells (magenta).