Human Eosinophil Section
NIH Main Campus, Bethesda, MD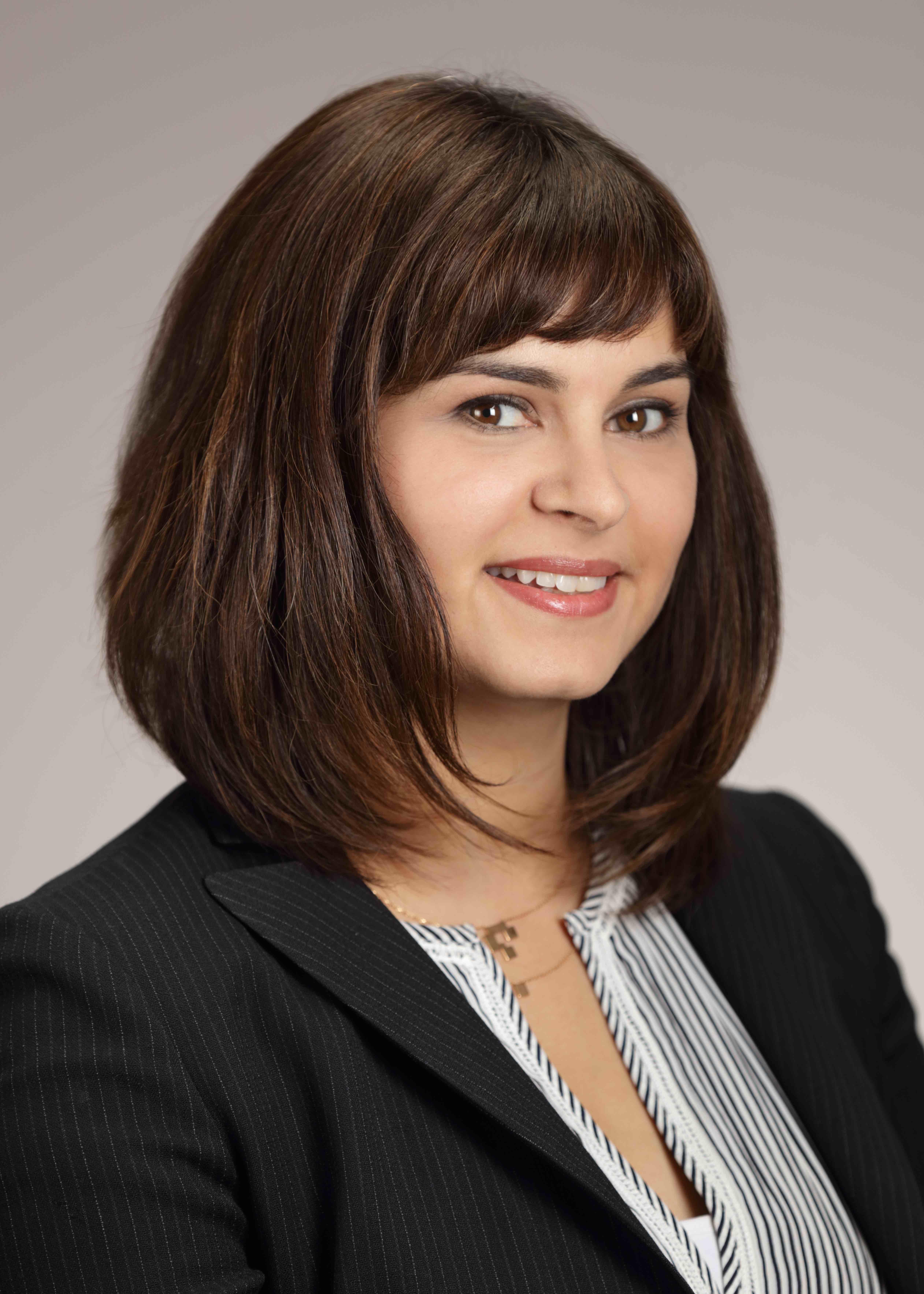 Major Areas of Research
Characterization and treatment of eosinophilic disorders, including eosinophilic gastrointestinal disorders (EGIDs, EoE), eosinophilic granulomatosis with polyangiitis (EGPA), episodic angioedema with eosinophilia (EAE), and other eosinophil-associated disorders.
Eosinophil responses to glucocorticoids
Clinical trials and studies in eosinophilic disorders
Patient-centered clinical research in eosinophilic disorders
Disparities Education and Education methods in Allergy & Immunology
Program Description
In the Human Eosinophil Section, Dr. Khoury is an investigator on protocols focused on eosinophilic disorders including hypereosinophilic syndromes (HES), overlap HES disorders such as EGPA, EGID, episodic angioedema with eosinophilia (EAE; Gleich's syndrome), and eosinophilic fasciitis. Many of the protocols investigate novel therapeutic approaches to understanding the pathogenesis of these rare diseases. Dr. Khoury has a particular interest in treatment-refractory and difficult-to-treat HES and EGID. Dr. Khoury is a site-investigator for the Consortium of Eosinophilic Gastrointestinal Researchers (CEGIR) through NIH/NCATS/RDCRN and was awarded a Pilot Grant through the American Partnership for Eosinophilic Disorders (APFED) and CEGIR to investigate the prevalence and mechanisms of gastric dysfunction and motility abnormalities in eosinophilic gastritis.
Dr. Khoury is the director of the ACGME accredited fellowship training program in allergy immunology that enrolls four clinical trainees yearly. The program encompasses a dynamic training experience with broad exposures to the full range of allergic and immunologic diseases as well as a robust mentorship mission, faculty development, and innovative teaching methods.
Biography
Education
M.D., University of Illinois College of Medicine, Chicago, IL
M.H.Sc., Duke University, Durham, NC
Paneez Khoury, M.D. is Senior Clinician in NIAID. She has been involved in translational research in eosinophilic disorders since joining the Human Eosinophil Section in 2012. She is the head of the Eosinophil Clinical Research Unit in the Human Eosinophil Section where she leads clinical investigative trials and studies in a variety of eosinophilic disorders.
She received her M.D. from University of Illinois College of Medicine in Chicago, followed by an internal medicine residency at the Ohio State University and a fellowship in allergy and clinical immunology at NIH. She also holds a master's of health sciences from Duke University. She is board certified in internal medicine and allergy/immunology and is a fellow of the American Academy of Allergy, Asthma and Immunology (AAAAI).
At NIH, she serves as the chair of the Scientific Review Committee of the Laboratory of Parasitic Diseases. She sits on the graduate medical education (GME) committee, including the policy subcommittee, and is a member of the staff clinician council. Her external committee activities include involvement in the food allergy and eosinophilic disorders committee, the program directors assembly, and the leadership institute of AAAAI . She serves on the board of the International Eosinophil Society (IES).

Clinical Studies
Selected Publications
Dellon ES, Peterson KA, Murray JA, Falk GW, Gonsalves N, Chehade M, Genta RM, Leung J, Khoury P, Klion AD, Hazan S, Vaezi M, Bledsoe AC, Durrani SR, Wang C, Shaw C, Chang AT, Singh B, Kamboj AP, Rasmussen HS, Rothenberg ME, Hirano I. Anti-Siglec-8 Antibody for Eosinophilic Gastritis and Duodenitis. N Engl J Med. 2020 Oct;383(17):1624-1634.
Kuang FL, Legrand F, Makiya M, Ware J, Wetzler L, Brown T, Magee T, Piligian B, Yoon P, Ellis JH, Sun X, Panch SR, Powers A, Alao H, Kumar S, Quezado M, Yan L, Lee N, Kolbeck R, Newbold P, Goldman M, Fay MP, Khoury P, Maric I, Klion AD. Benralizumab for PDGFRA-Negative Hypereosinophilic Syndrome. N Engl J Med. 2019 Apr 4;380(14):1336-1346. 
Khoury P, Akuthota P, Ackerman SJ, Arron JR, Bochner BS, Collins MH, Kahn JE, Fulkerson PC, Gleich GJ, Gopal-Srivastava R, Jacobsen EA, Leiferman KM, Francesca LS, Mathur SK, Minnicozzi M, Prussin C, Rothenberg ME, Roufosse F, Sable K, Simon D, Simon HU, Spencer LA, Steinfeld J, Wardlaw AJ, Wechsler ME, Weller PF, Klion AD. Revisiting the NIH Taskforce on the Research needs of Eosinophil-Associated Diseases (RE-TREAD). J Leukoc Biol. 2018 Jul;104(1):69-83. 
Khoury P, Abiodun AO, Holland-Thomas N, Fay MP, Klion AD. Hypereosinophilic Syndrome Subtype Predicts Responsiveness to Glucocorticoids. J Allergy Clin Immunol Pract. 2018 Jan - Feb;6(1):190-195. 
Wechsler ME, Akuthota P, Jayne D, Khoury P, Klion A, Langford CA, Merkel PA, Moosig F, Specks U, Cid MC, Luqmani R, Brown J, Mallett S, Philipson R, Yancey SW, Steinfeld J, Weller PF, Gleich GJ; EGPA Mepolizumab Study Team. Mepolizumab or Placebo for Eosinophilic Granulomatosis with Polyangiitis. N Engl J Med. 2017 May 18;376(20):1921-1932.
Khoury P, Herold J, Alpaugh A, Dinerman E, Holland-Thomas N, Stoddard J, Gurprasad S, Maric I, Simakova O, Schwartz LB, Fong J, Lee CC, Xi L, Wang Z, Raffeld M, Klion AD. Episodic angioedema with eosinophilia (Gleich syndrome) is a multilineage cell cycling disorder. Haematologica. 2015 Mar;100(3):300-7.
Through trainee and investigator mentoring as well as partnering with research coordinators, nurses, clinical providers, and patient advocates and research participants, ECRU oversees and implements translational and clinical protocols to study a range of eosinophil-related disorders. ECRU also studies augmented intelligence/machine learning approaches in allergic and immunologic diseases.