Systems Genomics Section
NIH Main Campus, Bethesda, MD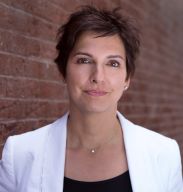 Major Areas of Research
Respiratory virus transmission and evolution
Microbial interactions in respiratory infections (influenza, COVID-19, tuberculosis)
Host-parasite interactions in filarial worm infections
Program Description
Our systems biology research program meets at the interface of microbiology, molecular virology, systems biology, and genomics and focuses on the molecular basis of microparasite (virus and bacteria) diversity and interaction in transmission and virulence and macroparasite (nematodes) adaptation to niches in their human hosts. The overarching question is, How do pathogens adapt to their hosts, and what is the evolutionary basis of this adaptation?
Predictive modeling of clinical outcomes in respiratory infections
We develop and use new analytical tools to define genetic structure and mechanisms of evolutionary change in respiratory viruses sampled within individual hosts over the course of an infection and across chains of transmission. We have observed that the dynamics of evolution of respiratory viruses like influenza are different in pre-immune versus naïve hosts and in high-risk populations, such as immunocompromised and obese individuals. In light of the COVID-19 pandemic, we have expanded our research program to include SARS-CoV-2 to pursue questions on transmission, factors associated with disease severity, and host selection pressure on the evolution of the virus. Our goal is to integrate systems-wide data and map molecular interaction networks to build predictive models of COVID-19 severity. (Collaborations with Dr. Lara Mahal, University of Alberta; Dr. Stacey Schultz-Cherry, St. Jude Children's Research Hospital; Dr. David Gresham, Center for Genomics and Systems Biology, New York University; Dr. Ted Ross, University of Georgia; Dr. Mirella Salvatore, Weil Cornell Medicine)
Related Projects
  Determining intra-host diversity and phylogeny of SARS-CoV-2 (collaborations with Dr. Sanchita Das, NIH Clinical Center; Dr. James Musser, Houston Methodist; Dr. Robert Paulino Ramirez, Universidad Iberoamericana, Dominican Republic; Dr. Jacques Boncy, Ministry of Health, Haiti)
 Profiling the respiratory microbiome and antibiotic resistance (collaborations with Dr. Leopold Segal, New York University Langone; Dr. Richard Bonneau, New York University and the Flatiron Institute; Dr. Aubree Gordon, University of Michigan; Dr. Anna Roca, LSHTM/MRC, The Gambia)
Development of virus enrichment and detection platforms for rapid identification of novel viruses by Raman spectroscopy and machine learning (collaboration with Dr. Mauricio Terrones, Dr. Sharon Huang, Dr. Shengxi Huang)
Host-parasite interactions in filarial worm infections
Filarial nematodes infect millions of individuals and represent the leading cause of morbidity in the developing world. Current medications are inadequate for control and elimination, necessitating a better understanding of the basic biology of these worms. Most filarial nematodes, including Brugia malayi and Onchocerca volvulus (causative agents of lymphatic filariasis and river blindness, respectively) have an essential intracellular bacterial endosymbiont, Wolbachia. Our studies address key questions on the reciprocal cues required in the co-dependency between the worm and the bacteria.
Related Projects
Modeling the interplay between filarial worms and their endosymbiont (collaborations with Dr. Stefania Giacomello, ScieLifeLab, Sweden; Dr. John Parkinson, University of Toronto; Dr. Sara Lustigman, New York Blood Center)
Identifying promoter motifs involved in nematode development (collaborations with Dr. Lonnie Welch, Ohio University; Dr. Thomas Unnasch, University of South Florida)
Discovering new metabolites and immunomodulators (collaborations with Dr. Drew Jones, New York University Grossman School of Medicine; Dr. Dirk Trauner, New York University)
Biography
Education
Ph.D., McGill University's Institute of Parasitology, Montreal, Canada
Dr. Elodie Ghedin obtained her Ph.D. from McGill University's Institute of Parasitology in Montreal, Canada. Following a postdoctoral fellowship at NIAID on the cell biology of Leishmania donovani, in 2000 she joined The Institute for Genomic Research (TIGR; now the J. Craig Venter Institute) where she worked on the annotation of trypanosomatid genomes. There she led her own group on the Brugia malayi and Influenza Virus genome projects. In 2006 she joined the University of Pittsburgh School of Medicine where she was part of the Department of Computational and Systems Biology and the Center for Vaccine Research. In 2014 she moved to New York University where she was a professor of biology in the College of Arts and Sciences, and a professor of epidemiology in the School of Global Public Health. From 2017 to 2019, she served as director of NYU's Center for Genomics and Systems Biology. In May 2020, Dr. Ghedin joined NIAID's Laboratory of Parasitic Diseases as a senior investigator. She also holds an affiliated position with New York University. Dr. Ghedin is a MacArthur Foundation Fellow (2011), a Kavli Frontier of Science Fellow (2012), and an American Academy of Microbiology Fellow (2017).
Selected Publications
DeGrace MM, Ghedin E, Frieman MB, Krammer F, Grifoni A, Alisoltani A, Alter G, Amara RR, Baric RS, Barouch DH, Bloom JD, Bloyet LM, Bonenfant G, Boon ACM, Boritz EA, Bratt DL, Bricker TL, Brown L, Buchser WJ, Carreño JM, Cohen-Lavi L, Darling TL, Davis-Gardner ME, Dearlove BL, Di H, Dittmann M, Doria-Rose NA, Douek DC, Drosten C, Edara VV, Ellebedy A, Fabrizio TP, Ferrari G, Fischer WM, Florence WC, Fouchier RAM, Franks J, García-Sastre A, Godzik A, Gonzalez-Reiche AS, Gordon A, Haagmans BL, Halfmann PJ, Ho DD, Holbrook MR, Huang Y, James SL, Jaroszewski L, Jeevan T, Johnson RM, Jones TC, Joshi A, Kawaoka Y, Kercher L, Koopmans MPG, Korber B, Koren E, Koup RA, LeGresley EB, Lemieux JE, Liebeskind MJ, Liu Z, Livingston B, Logue JP, Luo Y, McDermott AB, McElrath MJ, Meliopoulos VA, Menachery VD, Montefiori DC, Mühlemann B, Munster VJ, Munt JE, Nair MS, Netzl A, Niewiadomska AM, O'Dell S, Pekosz A, Perlman S, Pontelli MC, Rockx B, Rolland M, Rothlauf PW, Sacharen S, Scheuermann RH, Schmidt SD, Schotsaert M, Schultz-Cherry S, Seder RA, Sedova M, Sette A, Shabman RS, Shen X, Shi PY, Shukla M, Simon V, Stumpf S, Sullivan NJ, Thackray LB, Theiler J, Thomas PG, Trifkovic S, Türeli S, Turner SA, Vakaki MA, van Bakel H, VanBlargan LA, Vincent LR, Wallace ZS, Wang L, Wang M, Wang P, Wang W, Weaver SC, Webby RJ, Weiss CD, Wentworth DE, Weston SM, Whelan SPJ, Whitener BM, Wilks SH, Xie X, Ying B, Yoon H, Zhou B, Hertz T, Smith DJ, Diamond MS, Post DJ, Suthar MS. Defining the risk of SARS-CoV-2 variants on immune protection. Nature. 2022 May;605(7911):640-652.  
Nussenblatt V, Roder AE, Das S, de Wit E, Youn JH, Banakis S, Mushegian A, Mederos C, Wang W, Chung M, Pérez-Pérez L, Palmore T, Brudno JN, Kochenderfer JN, Ghedin E. (2022) Yearlong COVID-19 Infection Reveals Within-Host Evolution of SARS-CoV-2 in a Patient With B-Cell Depletion. J Infect Dis. 2022 Apr 1;225(7):1118-1123. 
Sulaiman I, Chung M, Angel L, Tsay JJ, Wu BG, Yeung ST, Krolikowski K, Li Y, Duerr R, Schluger R, Thannickal SA, Koide A, Rafeq S, Barnett C, Postelnicu R, Wang C, Banakis S, Pérez-Pérez L, Shen G, Jour G, Meyn P, Carpenito J, Liu X, Ji K, Collazo D, Labarbiera A, Amoroso N, Brosnahan S, Mukherjee V, Kaufman D, Bakker J, Lubinsky A, Pradhan D, Sterman DH, Weiden M, Heguy A, Evans L, Uyeki TM, Clemente JC, de Wit E, Schmidt AM, Shopsin B, Desvignes L, Wang C, Li H, Zhang B, Forst CV, Koide S, Stapleford KA, Khanna KM, Ghedin E, Segal LN. (2021) Microbial signatures in the lower airways of mechanically ventilated COVID-19 patients associated with poor clinical outcome. Nat Microbiol. 2021 Aug 31. 
Foster JM, Grote A, Mattick J, Tracey A, Tsai YC, Chung M, Cotton JA, Clark TA, Geber A, Holroyd N, Korlach J, Li Y, Libro S, Lustigman S, Michalski ML, Paulini M, Rogers MB, Teigen L, Twaddle A, Welch L, Berriman M, Dunning Hotopp JC, Ghedin E. Sex chromosome evolution in parasitic nematodes of humans. Nat Comm. 2020 Apr 23;11(1):1964. 
Zhang L, Forst CV, Gordon A, Gussin G, Geber AB, Fernandez PJ, Ding T, Lashua L, Wang M, Balmaseda A, Bonneau R, Zhang B, Ghedin E. Characterization of antibiotic resistance and host-microbiome interactions in the human upper respiratory tract during influenza infection. Microbiome. 2020 Mar 17;8(1):39.
Yeh YT, Gulino K, Zhang Y, Sabestien A, Chou TW, Zhou B, Lin Z, Albert I, Lu H, Swaminathan V, Ghedin E, Terrones M. A rapid and label-free platform for virus capture and identification from clinical samples. Proc Natl Acad Sci U S A.  2020 Jan 14;117(2):895-901.
Research Network
Center for Influenza Vaccine Research for High-Risk Populations (CIVR-HRP) https://www.niaidcivics.org/center-for-influenza-vaccine-research-for-high-risk-populations-civr-hrp/
NSF Growing Convergence Program
https://www.nsf.gov/awardsearch/showAward?AWD_ID=1934977
Training Program
NIH Oxford-Cambridge Scholars Program https://oxcam.gpp.nih.gov/about
Our systems biology research program meets at the interface of molecular parasitology, microbiology, & genomics and focuses on the molecular basis of macroparasite (nematodes) adaptation to niches in their human hosts & microparasite (virus/bacteria) diversity & interaction in transmission & virulence. How do pathogens adapt to their hosts, and what is the evolutionary basis of this adaptation?