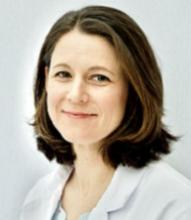 Assistant Clinical Investigator, Helminth Immunology Section
Major Areas of Research
Diagnostic and biomarker development in neurocysticercosis
Understanding the immune and inflammatory response in neurocysticercosis
Improving outcomes in patients with subarachnoid neurocysticercosis
Use of molecular techniques for diagnosis of emerging helminth infections
Program Description
Within the Helminth Immunology Section Dr. O'Connell's research focuses on invasive cestode infections, primarily neurocysticercosis. Patients with basilar subarachnoid neurocysticercosis (racemose disease) often have delayed diagnoses and even after diagnosis are inadequately treated and suffer numerous relapses. This is in part due to the lack of clinical end points for clinicians to follow. We are focusing on the development of biomarkers that inform the clinician when a patient has been successfully cured. The major contributor of morbidity and mortality in subarachnoid neurocysticercosis is the exuberant inflammatory response. By characterizing both this inflammation and what arms of the immune system are effective in controlling parasite growth there may be medical interventions that are selective in tamping down certain aspects of inflammation. Clinically, we provide patients state of the art care while advancing our understanding of neurocysticercosis.
Selected Publications
Harrison S, Thumm L, Nash TE, Nutman TB, O'Connell EM. "The local inflammatory profile and predictors of treatment success in subarachnoid neurocysticercosis" Clin Inf Dis. 2020. Dec 3. Online ahead of print. PMID: 33269789
Nash TE, O'Connell EM. "Subarachnoid neurocysticercosis: emerging concepts and treatment.: Curr Opin Infect Dis. 2020 Oct;33(5):339-346. PMID: 32868512
Nash TE, O'Connell EM, Hammoud DA, Wetzler L, Ware JM, Mahanty S. Natural history of treated subarachnoid neurocysticercosis. Am J Trop Med Hyg. 2020. Jan. PMID: 31642423
Polish LB, Pritt B, Barth TFE, Gottstein B, O'Connell EM, Gibson PC. "Echinococcus multilocularis: First European haplotype identified in the United States: An emerging disease?" Clin Infect Dis. 2020 Mar 21 Online ahead of print. PMID: 32198510
O'Connell EM, Harrison S, Dahlstrom E, Nash TE, Nutman TB. A novel, highly sensitive qPCR assay for the diagnosis of subarachnoid and ventricular neurocysticercosis and for assessing response to treatment. Clin Inf Dis. 2020 Apr 15;70(9):1875-1881. PMID: 31232448
O'Connell EM, Mitchell T, Papaiakovou M, Pilotte N, Lee D, Weinberg M, Sakulrak P, Tongsukh D, Oduro-Boateng G, Harrison S, Williams SA, Stauffer WM, Nutman TB. Ancylostoma ceylanicum Hookworm in Myanmar Refugees, Thailand, 2012-2015. Emerg Inf Dis. 2018 Aug;24(8)
Clinical Trials
16-I-N042, A double-blinded, randomized, placebo-controlled dose escalation study to examine the microfilaricidal kinetics and safety of imatinib for the treatment of Loa loa. Principal investigator.
85-I-0127, Treatment of Cysticercosis including Neurocysticercosis with Praziquantel, Albendazole and other Novel Treatment Modalities. Principal Investigator.
97-I-0096, Evaluation, Treatment and Monitoring of Patients with Known or Suspected Parasitic Infection. Associate investigator.
01-I-0238, Diagnosis and Treatment of Leishmanial Infections. Principal Investigator.
88-I-0083, Host Response to Infection and Treatment in the Filarial Diseases of Humans. Associate investigator.