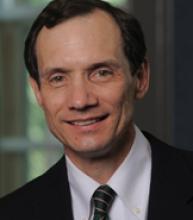 Chief, Molecular Development of the Immune System Section
Co-Director, NIAID Clinical Genomics Program
Major Areas of Research
Genetic diseases of immune homeostasis and autoimmunity
Non-apoptotic mechanisms of cell death
Development of novel immunodiagnostics and immunotherapeutics
Program Description
The focus of the laboratory since its inception has been to understand crucial regulatory pathways in the lifespan of T lymphocytes at the most fundamental level. Our investigations continue to address issues of T cell homeostasis and apoptosis in autoimmune diseases. This has led to the identification of new unexpected genes contributing to human immune diseases such as autoimmune lymphoproliferative syndrome (ALPS), in which the failure of normal homeostatic mechanisms leads to autoimmunity and lymphoma. Our discovery of X-linked immunodeficiency with magnesium defect, Epstein-Barr virus infection, and neoplasia (XMEN) disease raised the question of how the MagT1 protein controls T cell signaling for activation and apoptosis. Finding a gain-of-function mutation in phosphatidylinositol 3-kinase gene explained why PASLI disease individuals were unable to appropriately activate T cell responses to recurrent viral infections and simultaneously suffer from lymphoproliferation. Videos highlighting how our research helps patients with XMEN or PASLI disease can be viewed below.
Due to the success of ALPS, XMEN, and PASLI disease discoveries, the lab began employing genetic approaches to understand autoimmune diseases. Our current Mendelian approach has enabled us to find disease alleles that are highly deleterious and fully penetrant. Using a two-prong method of genomics coupled with biochemical investigation has allowed us insight on the molecular definition of a growing number of new genetic diseases which reveal new concepts of immune regulation and disease pathogenesis. We learned that there are multiple benefits to defining the genetic pathobiology of these autoimmune diseases: improved diagnosis, prognosis, genetic counseling, and, most importantly, new therapies.
The latest discovery from the lab is a loss-of-function mutation affecting the gene encoding CD55. CD55 is a cell surface inhibitor of complement factor C3 that prevents complement damage to healthy cells. The cardinal feature is severe protein-losing enteropathy due to primary intestinal lymphangiectasia associated with diarrhea, vomiting, abdominal pain, edema, recurrent infections due to hypogammaglobulinemia, and severe, often fatal, thromboembolic complications. This disorder is called complement hyperactivation, angiopathic thrombosis, and protein-losing enteropathy or CHAPLE disease. Unfortunately, the disease is brutal, and patients typically live to only late childhood/early adulthood. Current treatments do little to improve quality of life and have adverse side effects. The lab is currently involved in an international clinical trial for use of a promising therapeutic agent to treat CHAPLE disease.
Recently, the lab is also aiding NIAID's COVID-19 research efforts by investigating potential therapeutic compounds that interact with SARS-CoV-2 proteins.
Biography
Michael Lenardo received a Bachelor of Arts in Natural Sciences from Johns Hopkins University and obtained his Doctor of Medicine (M.D.) from Washington University in St. Louis. He performed clinical work in internal medicine and research at the University of Iowa. He received postdoctoral training at the Whitehead Institute for Biomedical Research at the Massachusetts Institute of Technology under the mentorship of Nobel laureates David Baltimore and Philip Sharp. He established an independent research unit at NIAID in 1989 and became a Senior Investigator and Section Chief in 1994. He is an Adjunct Professor of Pathology at the University of Pennsylvania School of Medicine, and a Visiting Fellow at Cambridge University. He has founded or co-founded several joint research programs including the NIH-Oxford-Cambridge Biomedical Research Scholars, the NIH-University of Pennsylvania Immunology Program, the NIH-Marshall Scholars, the NIH-Rhodes Scholars, the National M.D./Ph.D. partnership program, and the NIH-Institut Pasteur Infectious Disease and Immunology Program.
Awards
2006: Officer of the Most Excellent Order of the British Empire (O.B.E.) conferred by Queen Elizabeth II
2009: Fellow, American Association for the Advancement of Science
2014: Irish Society of Immunology Award
2019: Member, National Academy of Sciences
2019: Member, National Academy of Medicine
2019: NIH Distinguished Investigator (top 2-3% section chiefs at NIH)
2020: American Association of Immunologists Steinman Award for Human Immunology Research
Research Group
Kyle Binder, M.D., Clinical Fellow
I research the pathological mechanisms underpinning multiple sclerosis through a combination of genetic sequencing and analyzing tolerogen presentation in the inflamed central nervous system.
Samuel Chauvin, Postbac Fellow
Alongside Dr. Juan Ravell, I work to understand the role of MAGT1-dependent N-linked glycosylation in the immune system, a process which is disrupted in XMEN patients.
Sarah Cook, Postbac Fellow
I aim to understand how bi-allelic loss-of-function mutations in a critical actin network-related gene (NCKAP1L) result in global changes to the cytoskeleton and impair mTORC2 signaling, leading to a novel immunodysregulatory disease in five patients.                                          
Ping Jiang, Biologist
My time is split between researching novel mutations causing primary immunodeficiencies and assisting other lab members to complete their projects.
Satoshi Kubo, Ph.D., Postdoc Fellow
My research focuses on a novel molecule that regulates IL-2 signaling, which I discovered by whole-genome CRISPR screening.
Mary Magliocco, Clinical Project Manager
I act as support and manage operations for various ongoing clinical and research protocols.
Helen Matthews, R.N., Clinical Coordinator
I manage clinical related aspects of the lab, including: helping to establish and maintain clinical collaborations abroad, managing flow of human samples, keeping up to date with regulations, and consenting patients.
Ann Yong-jin Park, Ph.D., Postdoc Fellow
My research examines the molecular mechanism of a novel human Mendelian genetic disorder suffering fatal lymphopenia, splenomegaly, lymphadenopathy and autoimmune cytopenias due to recessive loss of function mutations in GIMAP5 (GTPase of immunity-associated protein 5).
Juan Ravell, M.D., Staff Clinician
My work combines clinical and basic science research to characterize novel genetic causes of primary immune deficiencies.  I investigate the mechanism of disease of novel inborn errors of immunity with the goal of developing disease-specific therapeutic interventions and conduct interventional clinical trials.
Deborah Schoenfeld, R.N., M.P.H., Clinical Coordinator
I am in charge of the NIH site for our clinical trial which is studying use of a human monoclonal antibody to treat CHAPLE disease.
Samantha Shafer, Postbac Fellow
I am working on understanding the gene ST6GalNAc1 and its role in inflammatory bowel disease.
Carol Trageser, Lab Manager
Ensuring the lab runs smoothly, I order and stock all lab supplies, track the budget, inventory the mouse room, maintain all lab equipment, and other numerous vital tasks.
Alex Waldman, Graduate Student
Using a mendelian genetic lens, I'm investigating the contribution of rare genetic variation to multiple sclerosis susceptibility with hopes of identifying novel druggable targets with translatable potential.
Sarah Weber, Ph.D., Project Manager
Working closely with Dr. Lenardo, I assist with day-to-day lab management in a multitude of capacities: writing scientific reports, implementing and optimizing procedures for lab efficiency, and liason to the technology transfer office.
Yikun Yao, Ph.D., Postdoc Fellow
Using genome-scale CRISPR screens, my research examines the molecular mechanism of Autoimmune Lymphoproliferative Syndrome (ALPS) suffering non-malignant lymphoproliferation, autoimmune disease, and secondary cancers due to dysfunction of FAS pathway, and also identifies the key molecular in restimulation-induced cell death (RICD) of T cells.
Lixin Zheng, M.D. Ph.D., Staff Scientist
Genomics allows me to spend part of my time studying new genes and disease pathways caused by inborn errors of immunity, and the other part of my time is devoted to working with junior lab staff to help troubleshoot experimental design and offer guidance on research.
Zinan Zhang, Graduate Student
I am currently investigating how rare human genetic mutations in cytokine signaling pathways can lead to disease.
News
Juan Ravell's article, "Defective glycosylation and multisystem abnormalities characterize the primary immunodeficiency XMEN disease" was featured as an Editor's pick research article and accompanied by a commentary article.
-Zinan Zheng is the recipient of the NIH Oxford-Cambridge Translational Award for Advances in Medical Science, 2019 
Patents
Baehrecke EH, Alva A, Lenardo MJ, Li Y, inventors; University of Maryland College Park, National Institutes of Health, assignees. Function of autophagy genes in cell death. United States patent US 7,838,645. 2010 Nov 23.
Lenardo MJ, Chan FKM, Siegel RM, inventors; The United States of America as represented by the Department of Health and Human Services, assignee. Identification of a novel domain in the tumor necrosis factor receptor family that mediates pre-ligand receptor assembly and function. United States patent US 7,148,061. 2006 Dec 12.
Nye SH, Lenardo MJ, McFarland HF, Matis LA, Mueller EE, Mueller JP, Pelfrey CM, Squinto SP, Wilkins JA. Modified myelin basic protein molecules. United States patent US 7,041,503. 2006 May 9.
Baltimore D, Sen R, Sharp PA, Singh H, Staudt L, Lebowitz JH, Baldwin AS Jr, Clerc RG, Corcoran LM, Baeuerle PA, Lenardo MJ, Fan CM, Maniatis TP, inventors; President & Fellows of Harvard College, Massachusetts Institute of Technology, Whitehead Institute for Biomedical Research, assignees. Nuclear factors associated with transcriptional regulation. United States patent US 6,410,516. 2002 Jun 25.
Lenardo MJ, Fisher G, inventors; The United States of America as represented by the Department of Health and Human Services, assignee. Applicator system. United States patent US 6,312,648. 2001 Nov 6.
Baltimore D, Sen R, Sharp PA, Singh H, Staudt L, Lebowitz JH, Baldwin AS Jr, Clerc RG, Corcoran LM, Baeuerle PA, Lenardo MJ, Fan CM, Maniatis TP, inventors; President & Fellows of Harvard College, Massachusetts Institute of Technology, Whitehead Institute for Biomedical Research, assignees. Nuclear factors associated with transcriptional regulation. United States patent US 6,150,090. 2000 Nov 21.