Cell Signaling and Immunity Section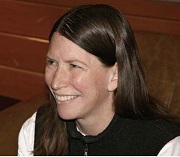 Major Areas of Research
Signal transduction in T lymphocytes
Genetic, cellular, biochemical, and genomic analyses of T-cell function in the context of immunization, cancer, and responses to infectious diseases
Studies of lymphocytes from patients and models of genetic primary immunodeficiencies
Program Description
Work in the Cell Signaling and Immunity Section focuses on signaling pathways in T lymphocytes, with an emphasis on understanding molecules that are affected by primary immunodeficiencies and how they regulate normal immune cell development and function. The Schwartzberg lab takes a multidisciplinary approach, using mouse genetics, cell biology, biochemistry, and genomics coupled with studies of infectious disease and immunization to examine the functions of signaling pathways in T lymphocytes, white blood cells that are important components of the immune system. We complement this work with studies of T cells from patients with genetic primary immunodeficiencies, focusing on understanding the mechanisms leading to cellular dysfunction in these diseases. The overall goals are both to understand the pathophysiology of these diseases and to provide insight into the normal regulation of the immune system and how T lymphocytes help orchestrate responses to infection, immunization and cancer.
Most recently, our studies of mouse models of X-linked lymphoproliferation and the role of the adaptor SAP and SLAM family receptors in the regulation of T: B cell interactions have led us to study pathways required for follicular T helper (Tfh) cell differentiation and germinal center formation. These studies of the pathways and molecules regulating Tfh cells in vivo, including the transcription factor TCF1, have led us to the surprising finding that a similar transcriptional circuitry regulates a stem-like CD8 cell population that is critical for maintaining CD8-cell responses in the face of T-cell exhaustion. In parallel, we have studied PI3 kinase and its roles in the generation of Tfh cells and CD8-cell memory and how these processes are subverted in patients expressing activating mutants of PI3 kinase delta.
Biography
Education
M.D., Ph.D., Columbia College of Physicians and Surgeons, Columbia University, New York, NY
B.A., Princeton University, Princeton, NJ
Pamela L. Schwartzberg received her B.A. from Princeton University and her M.D. and Ph.D. from the Columbia College of Physicians and Surgeons, Columbia University. During her Ph.D., she worked with Stephen Goff, Ph.D., on studies of retroviral replication and early work using homologous recombination to introduce mutations into the germline of mice – these studies helped open a new era in mouse genetics. After an internship at Boston Children's Hospital, Dr. Schwartzberg did a fellowship with Harold Varmus, M.D., at the National Cancer Institute, studying tyrosine-kinase signaling pathways as a special fellow of the Leukemia and Lymphoma Society (in collaboration with Michael Lenardo, M.D., National Institute of Allergy and Infectious Diseases).
Dr. Schwartzberg started her own laboratory at the National Human Genome Research Institute at the end of 1997 and was promoted to senior investigator with tenure in 2003. Her laboratory's work has centered on the use of genetic, biochemical, cellular, and genomic studies to understand T-cell signaling, with a focus on pathways affected by primary immunodeficiencies. Dr. Schwartzberg is an adjunct faculty member at the University of Pennsylvania and the George Washington University School of Biomedical Sciences and has received several NIH awards for mentoring. She has served on numerous mentoring, reviewing, and editorial boards; is the recipient of a Searle Scholar's Award and the American Association of Immunologists BD-Pharmingen Biosciences Award for Early Career Scientists; and has been elected to the American Society for Clinical Investigation (ASCI) and the Association of American Physicians (AAP).
Selected Publications
Preite S, Cannons JL, Radtke AJ, Vujkovic-Cvijin I, Gomez-Rodriguez J, Volpi S, Huang B, Cheng J, Collins N, Reilley J, Handon R, Dobbs K, Huq L, Raman I, Zhu C, Li QZ, Li MO, Pittaluga S, Uzel G, Notarangelo LD, Belkaid Y, Germain RN, Schwartzberg PL. Hyperactivated PI3Kδ promotes self and commensal reactivity at the expense of optimal humoral immunity. Nat Immunol. 2018 Sep;19(9):986-1000.
Wu T, Ji Y, Moseman EA, Xu HC, Manglani M, Kirby M, Anderson SM, Handon R, Kenyon E, Elkahloun A, Wu W, Lang PA, Gattinoni L, McGavern DB, Schwartzberg PL. The TCF1-Bcl6 axis counteracts type I interferon to repress exhaustion and maintain T cell stemness. Sci Immunol. 2016 Dec 23;1(6). 
Wu T, Shin HM, Moseman EA, Ji Y, Huang B, Harly C, Sen JM, Berg LJ, Gattinoni L, McGavern DB, Schwartzberg PL*. TCF1 is required for the T follicular helper cell response to viral infection. Cell Rep. 2015 Sep 29;12(12):2099-110. *corresponding author
Tsang J*, Schwartzberg PL*, Kotliatov Y, Biancotta A, Xhi Z, Germain RL, Wang E, Olnes MJ, Narayanan M, Golding H, Moir S, Dickler HB, Perl S, Cheung F, Baylor HIPC Center and The CHI Consortium. Global analyses of human immune variation reveal baseline predictors of post-vaccination responses. Cell. 2014 Apr 10;157(2):499-513. *co-corresponding authors
Gomez-Rodriguez J, Wohlfert  EA, Handon R, Meylan F, Wu JZ, Anderson SM, Kirby MR, Belkaid Y, Schwartzberg PL*. Itk-mediated integration of T cell receptor and cytokine signaling regulates the balance between Th17 and regulatory T cells. J Exp Med. 2014 Mar 10;211(3):529-43. *corresponding author
Zhao, F, Cannons JL, Dutta M, Griffiths GM, Schwartzberg PL. Positive and negative signaling through SLAM receptors regulate synapse organization and thresholds of cytolysis. Immunity.  2012 Jun 29;36(6):1003-16.