Primary Immune Deficiency Clinic
NIH Main Campus, Bethesda, MD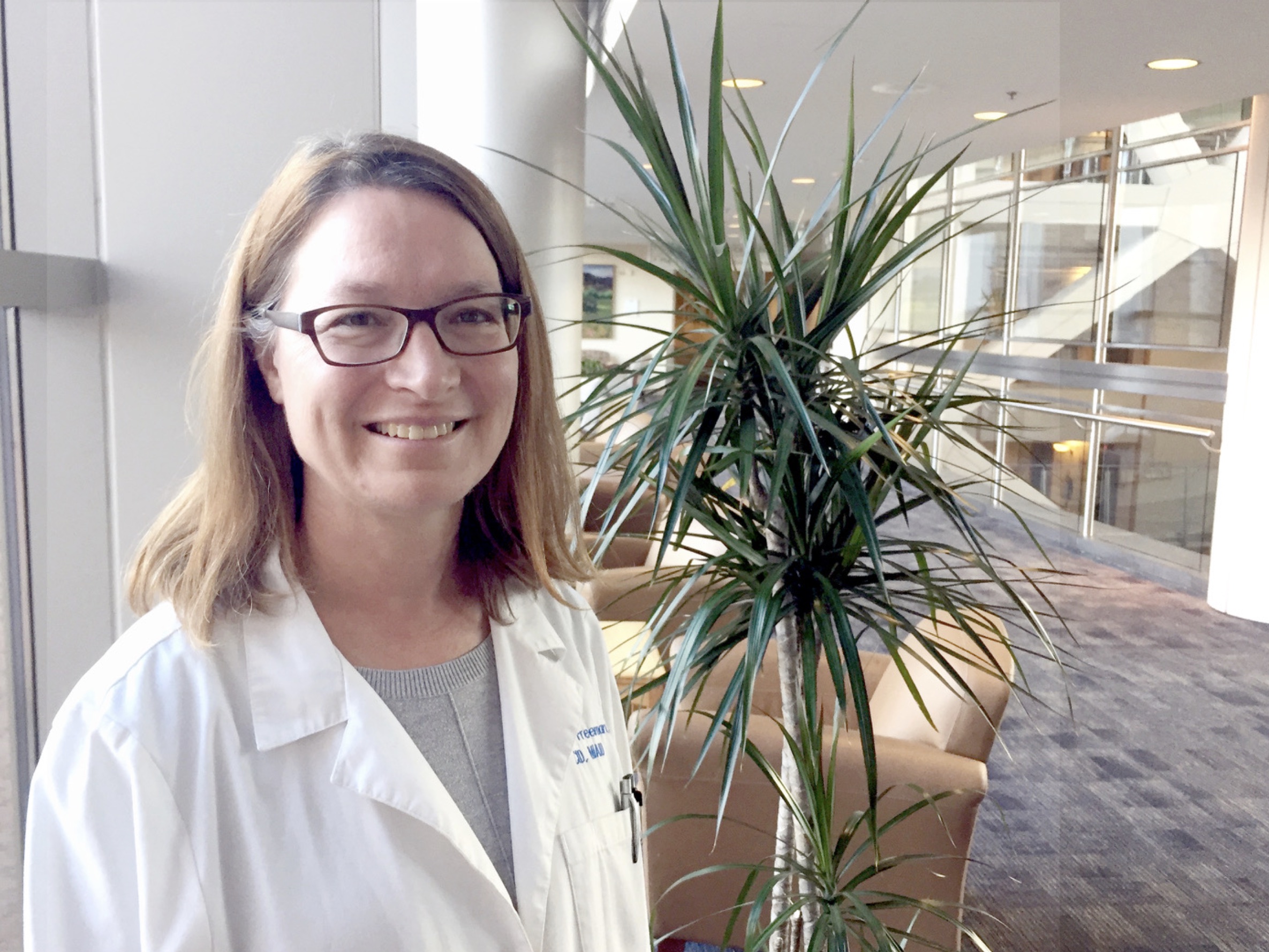 Major Areas of Research
Hyper IgE Syndromes
Diagnosis and Treatment of Inborn errors of immunity
Susceptibility to Mycobacteria
Program Description
As a NIAID clinician, my main focus has been on the diagnosis, evaluation and management of individuals with defined and undefined primary immunodeficiencies (PIDs) with a particular focus on those with hyper IgE syndromes. STAT3 mutated Hyper IgE syndrome (STAT3 DN; Job's syndrome) is associated with eczematous dermatitis, recurrent boils, recurrent sinopulmonary infections, and multiple connective tissues, skeletal and vascular abnormalities. This is a rare primary immune deficiency, and our center allows us to study the largest cohort in the US, and likely in the world.  We currently follow more than 100 individuals with STAT3 DN and provide clinical care to many when well and during acute illnesses.  Through laboratory collaborations over the years, we have sought to understand STAT3's role on human immunity, airway infection susceptibility and wound and vascular remodeling. Although our understanding of the pathogenesis of STAT3 has increased in recent years, there are still many unresolved questions regarding the pathogenesis of the varied features and the optimal therapies, including the role of hematopoietic stem cell transplantation and gene editing. 
Biography
Education
M.D., Georgetown University School of Medicine
Dr. Alexandra Freeman is a pediatric infectious diseases physician at the National Institute of Allergy and Infectious Diseases at the National Institutes of Health who focuses on the diagnosis and management of primary immunodeficiencies. Dr. Freeman received her medical training at Georgetown University Medical School, completed her pediatric residency training at Yale New Haven Children's hospital and her pediatric infectious diseases fellowship at Northwestern's program in Chicago. She then joined NIH as an attending physician, briefly focusing on pediatric HIV and then changing her focus to primary immunodeficiency. Her primary focus is Hyper IgE syndromes, and she has been involved in the initial genetic diagnosis of multiple of these syndromes and is recognized worldwide as an expert in the management of these patients due to her large cohorts of patients followed at NIAID. She also directs the primary immunodeficiency clinic at NIAID in which she educates the allergy/immunology fellows in the diagnosis and management of individuals with complex primary immunodeficiencies. Dr. Freeman has over 200 peer-reviewed journal articles, multiple book chapters and reviews, and has been a speaker in many national and international conferences on the topic of primary immunodeficiencies.
Clinical Studies
Natural History, Management, and Genetics of the Hyperimmunoglobulin E Recurrent Infection Syndrome (HIES) NCT00006150
Detection and Characterization of Infections and Infection Susceptibility NCT00404560
Study of Mycobacterial Infections NCT00018044
Detection and Characterization of Host Defense Defects NCT00001355
Selected Publications
Desai JV, Urban A, Swaim DZ, Colton B, Kibathi LW, Ferrè EMN, Stratton P, Merideth MA, Hunsberger S, Matkovits T, Mannino R, Holland SM, Tramont E, Lionakis MS, Freeman AF. Efficacy of Cochleated Amphotericin B in Mouse and Human Mucocutaneous Candidiasis. Antimicrob Agents Chemother. 2022 Jul 19;66(7):e0030822.
Delmonte OM, Bergerson JRE, Burbelo PD, Durkee-Shock JR, Dobbs K, Bosticardo M, Keller MD, McDermott DH, Rao VK, Dimitrova D, Quiros-Roldan E, Imberti L, Ferrè EMN, Schmitt M, Lafeer C, Pfister J, Shaw D, Draper D, Truong M, Ulrick J, DiMaggio T, Urban A, Holland SM, Lionakis MS, Cohen JI, Ricotta EE, Notarangelo LD, Freeman AF. Antibody responses to the SARS-CoV-2 vaccine in individuals with various inborn errors of immunity. J Allergy Clin Immunol. 2021 Nov;148(5):1192-1197.
Parisi X, Bergerson J, Urban A, Darnell D, Stratton P, Freeman AF. Obstetric and Gynecological Care in Patients with STAT3-Deficient Hyper IgE Syndrome. J Clin Immunol. 2020 Oct;40(7):1048-1050.
Freeman AF, Milner JD. The Child with Elevated IgE and Infection Susceptibility. Curr Allergy Asthma Rep. 2020 Aug 24;20(11):65.
Dmitrieva NI, Walts AD, Nguyen DP, Grubb A, Zhang X, Wang X, Ping X, Jin H, Yu Z, Yu ZX, Yang D, Schwartzbeck R, Dalgard CL, Kozel BA, Levin MD, Knutsen RH, Liu D, Milner JD, López DB, O'Connell MP, Lee CR, Myles IA, Hsu AP, Freeman AF, Holland SM, Chen G, Boehm M. Impaired angiogenesis and extracellular matrix metabolism in autosomal-dominant hyper-IgE syndrome. J Clin Invest. 2020 Aug 3;130(8):4167-4181.
Olbrich P, Freeman AF. STAT1 and STAT3 mutations: important lessons for clinical immunologists. Expert Rev Clin Immunol. 2018 Dec;14(12):1029-1041.