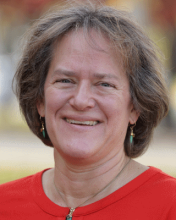 Major Areas of Research
Epidemiology of

Nontuberculous mycobacteria (NTM) and bronchiectasis
Antimicrobial resistant infections
Invasive candidiasis
Primary immune deficiencies
Vector-borne diseases in collaboration with the Laboratory of Malaria Immunology and Vaccinology and Rocky Mountain Laboratories (Ebola and Lassa fever)

Spatio-temporal mapping and ecology of infectious diseases
Program Description
Epidemiology is a core science in public health that includes surveillance, observation, hypothesis testing, analytic research, and experiments and interventions. As the fundamental science of preventive medicine and public health, epidemiology has traditionally focused on disease causation through population studies. Epidemiologists develop and evaluate hypotheses about the effects of hereditary, behavioral, environmental, and healthcare factors on human health and develop the knowledge bases for disease prevention and control programs. The field is interdisciplinary and has a methodology distinct from, but dependent on, biostatistics. Epidemiologists incorporate into their research the knowledge base and tools of other disciplines including the biologic sciences, clinical research, and other population sciences.
The Epidemiology Unit leads and supports research of relevance to the mission of NIAID and the Laboratory of Clinical Immunology and Microbiology, with approaches that include the following:
Analysis of national morbidity and mortality datasets (e.g., hospital discharge datasets, Medicare, electronic medical records, registries) to develop and test hypotheses regarding disease prevalence, trends, and risk factors
Integrated analysis of observational cohorts with clinical and microbiologic data using multivariable methods to identify relative host and pathogen contributions to infection and disease, including molecular and genetic markers of disease susceptibility
Design of clinical and population-based studies with appropriate methods and sampling strategies
Spatio-temporal mapping and ecology of infectious diseases
Application of machine learning and other data science tools to study disease risk factors and to develop "electronic phenotypes" and clinical algorithms for selected infectious diseases
Application of other epidemiological methods such as multivariable modeling, regression modeling, survival analysis, machine learning, risk factor analysis, geospatial and temporal analysis, and data visualization.
Other research areas include pre- and post-licensure vaccine evaluation, defining optimal clinical end-points for clinical trials of vaccines or new therapeutics, and technical evaluation of data underlying science-to-policy issues.
Training is vital to the mission of the Epidemiology Unit, and we maintain ties to schools of public health in the Washington, DC, and Maryland areas, as well as around the country. We provide research training opportunities to post-baccalaureate, postdoctoral, M.P.H., and Ph.D. students. In addition, we maintain ties with national organizations (e.g., Centers for Disease Control and Prevention, Food and Drug Administration), and international organizations (e.g., World Health Organization, Pan American Health Organization) to embed trainees within ongoing research in a public health context.
Biography
Dr. Prevots began her public health research career at the New York City Department of Health in 1985, working as a public health advisor in the AIDS surveillance and epidemiology unit. From there she went to the University of Michigan, where she earned her M.P.H. in 1988 and her Ph.D. in epidemiology in 1991. Upon completing her Ph.D., she joined the Epidemic Intelligence Service at the Centers for Disease Control and Prevention (CDC). During her time at CDC, she worked primarily on the epidemiology of vaccine preventable diseases, as well as HIV/AIDS. After joining NIAID in 2003, she began focusing on studies related to the epidemiology of tuberculosis and nontuberculous mycobacteria. In 2007, she became chief of the newly created epidemiology section in LCID and is working primarily on studies of nontuberculous mycobacteria but is also involved on a range of studies related to other infectious diseases.
Research Group
D. Rebecca Prevots, Ph.D., M.P.H., Epidemiologist and Associate Scientist, LCIM, DIR, NIAID; Adjunct faculty, George Washington University School of Public Health
Jennifer Kwan, Ph.D., Epidemiologist
Emily Ricotta, Ph.D., Sc.M.
Samantha Dean, Intramural Research Training Award (IRTA) fellow