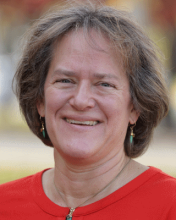 Chief, Epidemiology and Population Studies Unit
Major Areas of Research
COVID studies

Household transmission, Costa Rica  
SARS-CoV-2 vaccine response among persons with Primary Immune Deficiencies
Seroprevalence and evaluation of serologic assays, Mali

Nontuberculous mycobacteria (NTM) and bronchiectasis
Invasive candidiasis
Primary immune deficiencies
Malaria natural history studies vaccine evaluation
Spatio-temporal mapping and ecology of infectious diseases
Biography
Dr. Prevots joined NIAID in 2003 to build an epidemiology research group and enhance epidemiologic capacity within NIAID.  In 2007 she became head of the newly created Epidemiology and Population Studies Unit within the intramural program at NIAID and has led fundamental studies to establish the burden of nontuberculous mycobacterial disease in the United States, and to identify clinical and environmental risk factors for disease susceptibility and progression.  Dr Prevots began her public health research career at the New York City Department of Health in 1985, working as a public health advisor in the AIDS surveillance and epidemiology unit. From there she went to the University of Michigan, where she earned her M.P.H. in 1988 and her Ph.D. in epidemiology in 1991. Upon completing her Ph.D., she joined the Epidemic Intelligence Service at the Centers for Disease Control and Prevention (CDC). The Unit now leads and supports research on a range of other infectious diseases, including leading COVID epidemiology studies, as well as other infection conditions.
Program Description
The Epidemiology and Population Studies Unit leads population-based and clinical epidemiologic research on mycobacterial, viral, fungal, and parasitic conditions. The unit leverages a broad array of epidemiological methods:
Disease burden studies using national morbidity and mortality datasets (hospital discharge datasets, Medicare, Electronic Medical Records, registries) , as well as population-based data from integrated health care systems (HMOs)
Multivariable modeling, e.g. integrated analysis of observational cohorts with clinical and microbiologic data to identify relative host and pathogen contributions to infection and disease, including molecular and genetic markers of disease susceptibility and progression
Geospatial models to identify disease clustering and environmental predictors of disease,
Machine learning
Household transmission studies
Using these methods, the Epidemiology and Population Studies Unit conducts pre- and post-licensure vaccine evaluation; defines optimal clinical endpoints for clinical trials of vaccines or new therapeutics; evaluates data underlying science-to-policy issues; designs clinical and population-based studies; develops and tests hypotheses regarding disease prevalence, trends, and risk factors; develops "electronic phenotypes" and clinical algorithms for selected infectious diseases.
In particular, the Epidemiology and Population Studies Unit has conducted studies of nontuberculous mycobacterial lung disease in the United States and globally to establish the disease burden of this condition, as well as to identify risk factors for disease susceptibility and progression, including pathogen and host genetic factors. We have used population-based studies applying geospatial analytic methods to identify environmental determinants of NTM pulmonary disease, and studies in high risk areas of the US using these approaches are ongoing. Clinical-epidemiologic studies are examining racial\ethnic disparities in disease prevalence in high risk areas, and the relative contributions of clinical, environmental, and genetic factors to these patterns.  
More recently, the Epidemiology and Population Studies Unit has been collaborating with the National Cancer Institute and the Costa Rican Agency for Biomedical Research (ACIB) to design and implement studies of SARS-CoV-2 household transmission. The Epidemiology and Population Studies Unit interacts with a wide range of independent research groups.
Research Group
D. Rebecca Prevots(link is external), Ph.D., M.P.H., Investigator, LCIM, DIR, NIAID; Adjunct faculty, George Washington University School of Public Health
Jennifer Kwan, Ph.D., Epidemiologist
Emily Ricotta, Ph.D., Sc.M., Research Fellow
Rachel Mercaldo, Ph.D., Postdoctoral fellow
Julia Marshall, B.A., Postbac IRTA
Selected Publications
Lipner EM, French JP, Falkinham JO 3rd, Crooks JL, Mercaldo RA, Henkle E, Prevots DR. NTM Infection Risk and Trace Metals in Surface Water: A Population-Based Ecologic Epidemiologic Study in Oregon. Ann Am Thorac Soc. 2021 Sep. 
Prevots DR, Marras TK, Wang P, Mange K, Flume PA. Hospitalization Risk for Medicare Beneficiaries With Nontuberculous Mycobacterial Pulmonary Disease. Chest. 2021 Jul:S0012-3692(21)01369-6.   
Lipner EM, Crooks JL, French J, Strong M, Nick JA, Prevots DR. Nontuberculous mycobacterial infection and environmental molybdenum in persons with cystic fibrosis: a case-control study in Colorado. J Expo Sci Environ Epidemiol. 2021 Jul.
Dean SG, Ricotta EE, Fintzi J, Lai YL, Kadri SS, Olivier KN, Zelazny A, Prevots DR. Mycobacterial Testing Trends, United States, 2009-20151. Emerg Infect Dis. 2020 Sep;26(9):2243-2246.
Lipner EM, French J, Bern CR, Walton-Day K, Knox D, Strong M, Prevots DR, Crooks JL. Nontuberculous Mycobacterial Disease and Molybdenum in Colorado Watersheds. Int J Environ Res Public Health. 2020 May;17(11):3854.
Daniel-Wayman S, Abate G, Barber DL, Bermudez LE, Coler RN, Cynamon MH, Daley CL, Davidson RM, Dick T, Floto RA, Henkle E, Holland SM, Jackson M, Lee RE, Nuermberger EL, Olivier KN, Ordway DJ, Prevots DR, Sacchettini JC, Salfinger M, Sassetti CM, Sizemore CF, Winthrop KL, Zelazny AM. Advancing Translational Science for Pulmonary Nontuberculous Mycobacterial Infections. A Road Map for Research. Am J Respir Crit Care Med. 2019 Apr;199(8):947-951. 
Other Articles
The Importance of Epidemiology — an Interview With Rebecca Prevots
Epidemiology Resources at the National Institutes of Health (NIH)
Incidence of non-bloodstream invasive candidiasis increase in US
Why COVID-19 death predictions will always be wrong
Training and Employment Opportunities
Training is vital to the mission of the Epidemiology and Population Studies Unit, and we maintain ties to schools of public health in the Washington, D.C., and Maryland areas, as well as around the country. We provide research training opportunities to post-baccalaureate, postdoctoral, M.P.H., and Ph.D. students. In addition, we maintain ties with national organizations (e.g., Centers for Disease Control and Prevention, Food and Drug Administration), and international organizations (e.g., World Health Organization, Pan American Health Organization) to embed trainees within ongoing research in a public health context.