Division of Intramural Research
NIH Main Campus, Bethesda, MD
Veronique Nussenblatt, M.D, Sc.M., M.H.S
Chief, Infectious Disease Consult Service
Associate Program Director, Infectious Disease Fellowship
Director, NIH Residency Electives Program (REP) and Clinical Electives Program (CEP) for Medical Students

Contact: For contact information, search the NIH Enterprise Directory.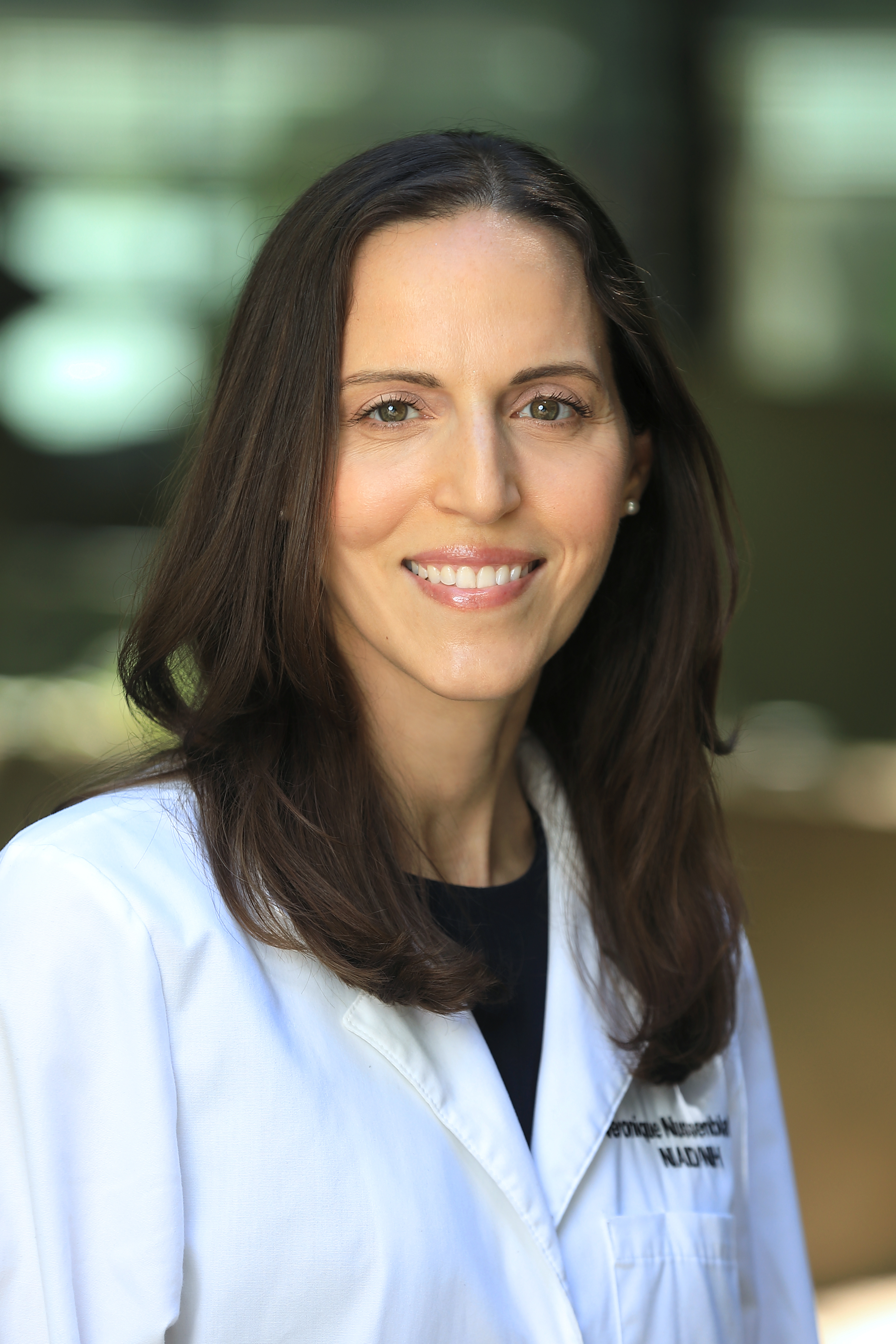 Program Description
Dr. Nussenblatt specialized in general infectious diseases as well as managing infections in immunocompromised hosts. She provides diagnostic and therapeutic expertise for the management of infections in patients enrolled in clinical protocols at the NIH. She has a particular interest in COVID-19 in immunocompromised patients. Dr. Nussenblatt provides clinical supervision and training of infectious disease fellows and of residents and medical students rotating on the Infectious Disease Consult Service at the NIH. 
Biography
Education
M.D., University of Maryland School of Medicine, Baltimore, MD
M.H.S, Johns Hopkins University, Baltimore, MD
Dr. Nussenblatt received her M.D. from the University of Maryland School of Medicine and completed her internal medicine residency and infectious disease fellowship at the Johns Hopkins University School of Medicine. After completing her training, she joined the Infectious Disease faculty at The Johns Hopkins School of Medicine until she moved to Belgium where she spent two years providing clinical and scientific expertise for the development and implementation of clinical studies within two European clinical trial networks.
Training Programs
NIH Residency Electives Program (REP)