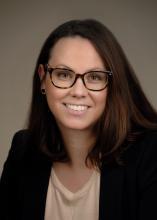 Chief, Inflammation and Innate Immunity Unit
Major Areas of Research
Cellular mechanisms of Inflammation in vivo
Inflammatory cytokine and lipid mediator networks in host resistance
Role of innate effector cells in host resistance to tuberculosis (TB)
Role of inflammation in host-directed therapies and vaccine-adjuvant design
Program Description
The Inflammation and Innate Immunity Unit (IIIU) investigates the function and regulation of inflammatory cytokines and lipid mediators during pulmonary infections, the immunological mechanisms of host protective versus host detrimental inflammation, and the translation of basic observations into host-directed immunotherapies.
In vivo cellular immunological techniques such as highly dimensional multi-parameter flow cytometry are employed in mouse models of pulmonary infection, chief among them Mycobacterium tuberculosis. Findings and hypotheses derived from the mouse model are tested in patient material to advance our understanding of the underlying pathological mechanisms and to aid in the design of novel treatment strategies. In turn, observations in patient material will be studied in appropriate animal models.
Research in the IIIU is based on the hypothesis that during infection distinct arms of innate inflammatory responses establish counter regulatory cytokine and lipid mediator networks that ultimately determine the outcome of infection. Understanding different classes of inflammation and the corresponding innate effector cells, lipids, and cytokines that orchestrate protective versus detrimental inflammatory responses will provide critical insight for the development of new treatment strategies for a variety of inflammatory diseases, including non-infectious chronic inflammatory conditions.
Biography
Dr. Mayer-Barber received her diploma in biology from the University of Würzburg, Germany, in 2002. In 2003 she came to the United States for her Ph.D. thesis work in the laboratory of Dr. Markus Mohrs at the Trudeau Institute in Saranac Lake, New York. There she specialized on multi-parameter flow-cytometry analysis of pulmonary CD4 effector T cells after viral and parasitic infections and studied immune cell-derived interferon responses in vivo. She obtained her doctoral degree in 2006 from the University of Würzburg, Germany and joined NIAID in 2007 as a postdoctoral fellow in the Laboratory of Parasitic Diseases. There she studied pulmonary innate effector cells, such as inflammatory monocytes and dendritic cells, and delineated the role of inflammatory mediators including IL-1, type I Interferons and prostaglandins in host resistance to tuberculosis. Dr. Mayer-Barber was awarded the Earl Stadtman Tenure-Track Investigator position in the NIAID Laboratory of Clinical Infectious Diseases in 2015. Her work is focused on innate immune effector cells, inflammatory cytokines and lipid mediators as targets for improved adjuvant design, and host-directed therapies for TB and other lung infections and in murine and nonhuman primate models of disease.
Research Group
Dr. Andrea Bohrer, Biologist
Ehydel Castro, Biologist
Dr. Paul Baker, Post-Doctoral Visiting Fellow
Dr. Flor Torres Juarez, Post-Doctoral Visiting Fellow
Employment Information
We are always on the look-out for motivated post-docs to join our team working on mucosal immunology of clinically relevant BSL-3 pathogens, including SARS-CoV-2 and Coccidioides in addition to M. tuberculosis. To learn more, email Katrin Mayer-Barber.
Selected Publications
Bohrer AC, Castro E, Hu Z, Queiroz ATL, Tocheny CE, Assmann M, Sakai S, Nelson C, Baker PJ, Ma H, Wang L, Zilu W, du Bruyn E, Riou C, Kauffman KD; Tuberculosis Imaging Program, Moore IN, Del Nonno F, Petrone L, Goletti D, Martineau AR, Lowe DM, Cronan MR, Wilkinson RJ, Barry CE, Via LE, Barber DL, Klion AD, Andrade BB, Song Y, Wong KW, Mayer-Barber KD. Eosinophils are part of the granulocyte response in tuberculosis and promote host resistance in mice. J Exp Med. 2021 Oct;218(10):e20210469. 
Mayer-Barber KD, Yan B. Clash of the Cytokine Titans: counter-regulation of interleukin-1 and type I interferon-mediated inflammatory responses. Cell Mol Immunol. 2016 Jun 6. Epub ahead of print.
Mayer-Barber KD,  Sher A. Cytokine and lipid mediator networks in tuberculosis. Immunol Rev. 2015 Mar;264(1):264-75.
Mayer-Barber KD, Andrade BB, Oland SD, Amaral EP, Barber DL, Gonzales J, Derrick SC, Shi R, Kumar NP, Wei W, Yuan X, Zhang G, Cai Y, Babu S, Catalfamo M, Salazar AM, Via LE, Barry CE 3rd, Sher A. Host-directed therapy of tuberculosis based on interleukin-1 and type I interferon crosstalk. Nature. 2014 Jul 3;511(7507):99-103. *corresponding author
Redford PS, Mayer-Barber KD, McNab FW, Stavropoulos E, Wack A, Sher A, O'Garra A. Influenza A virus impairs control of Mycobacterium tuberculosis coinfection through a type I interferon receptor-dependent pathway. J Infect Dis. 2014 Jan 15;209(2):270-4. *shared first-authorship
Mayer-Barber KD *, Andrade BB, Barber DL, Hieny S, Feng CG, Caspar P, White S, Gordon S, Sher A. Innate and adaptive interferons suppress IL-1α and IL-1β production by distinct pulmonary myeloid subsets during Mycobacterium tuberculosis infection. Immunity. 2011 Dec 23;35(6):1023-34. *corresponding author
Visit PubMed for a complete publication listing.