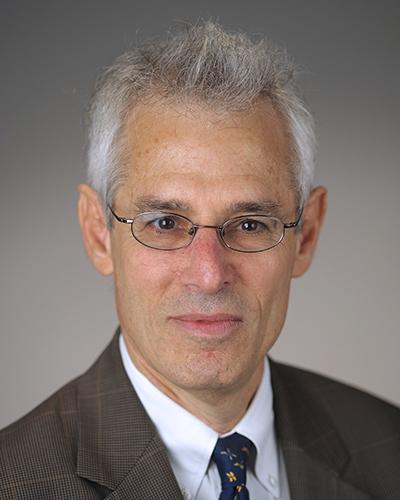 Daniel Rotrosen, M.D., serves as Director of the Division of Allergy, Immunology, and Transplantation (DAIT). DAIT supports a wide range of research projects spanning basic immunology and translational and clinical research on immune-mediated diseases and transplantation immunology. Its priorities include the following:
Maintaining a robust portfolio of investigator-initiated research project grants
Expanding knowledge of human immunology and protective immunity
Developing better means of preventing, diagnosing, and treating asthma and allergic diseases, autoimmune diseases, and rejection of solid organs, tissues, and cells
Dr. Rotrosen provides scientific leadership and programmatic direction for the DAIT extramural research portfolio. Under his leadership, DAIT has developed transformative approaches to data transparency and public access. Two open-access data portals, TrialShare and ImmPort, enable users to view and download complete data sets used in published manuscripts and provides tools for data visualization, re-analysis, and alternative hypothesis generation. DAIT also supports a variety of reagent resources, databases, and bioinformatics tools that facilitate basic, preclinical, and clinical immunology research.
DAIT serves as the lead for research on allergic, autoimmune diseases, and organ transplantation at the National Institutes of Health (NIH). It supports a dynamic and innovative portfolio of investigator-initiated fundamental immunology research. An area of ongoing emphasis is the development and evaluation of novel approaches to induce immunological tolerance in immune-mediated disorders. Additionally, DAIT sponsors numerous clinical trials that incorporate a strong emphasis on underlying immunological mechanisms. The division has a longstanding commitment to improving our understanding of childhood asthma and to expanding asthma treatment options for disadvantaged children living in our nation's inner cities.
Dr. Rotrosen graduated from Boston University School of Medicine in 1978. He completed internship, residency, and fellowship training at Harbor-UCLA Medical Center in Los Angeles and is board certified in Internal Medicine and Infectious Diseases. He was elected to membership in The American Society for Clinical Investigation, is a fellow of the Infectious Diseases Society of America, and is a member of The American Association of Immunologists and the American Academy of Allergy, Asthma & Immunology.
Dr. Rotrosen has received numerous awards for scientific management and leadership, including two U.S Department of Health and Human Services (HHS) Secretary's Awards for Distinguished Service, the HHS Secretary's Outstanding Team Performance Award, and the NIH Director's Group Award. Dr. Rotrosen served as co-chair of the Immunity and Inflammation Steering Committee of the Foundation for NIH Biomarkers Consortium. He also is a member of the Steering Committee of the Federation of Clinical Immunology Societies.