In Mali, West Africa, the International Center for Excellence in Research (ICER) program was established based on experience gained from NIAID's long-standing malaria research collaboration with Malian scientists, academic leadership, and the Malian government. Malaria researchers from the NIAID Division of Intramural Research initiated a collaboration focused on malaria entomology in 1989 with counterparts at the National School of Medicine and Pharmacy in Bamako. At the time, Mali was selected as an ideal site for collaboration because of a recognized team of Malian researchers already working on the genetics and cytogenetics of Anopheles gambiae, the primary vector of malaria in sub-Saharan Africa. Shortly thereafter, the Malaria Research and Training Center (MRTC) was established at the National School of Medicine and Pharmacy to facilitate research in collaboration with NIAID and other international partners. 
The Malian research laboratories and support facilities were expanded significantly in the early 1990s with support from NIAID and other international partners. The scope of research activities was further expanded in subsequent years to include other aspects of malaria research and research on other parasitic and viral diseases. Testing of malaria vaccine candidates is a critical component of the program and Mali was one of the first countries in Africa to initiate clinical studies of a whole organism malaria vaccine.  Since 2001 when the ongoing collaborative research program was incorporated into the newly-established NIAID ICER program, the MRTC has continued as a Malian entity affiliated, as are other research program entities, with the NIAID-supported ICER.
In 2008, intramural scientists from the NIAID Rocky Mountain Laboratories (RML) in Montana initiated studies on arthropod vectors and animal reservoirs that transmit relapsing fever. In 2009, RML scientists and their Malian collaborators confirmed the presence of Lassa virus in Mali. These scientific teams are now developing a research program to screen for and study other hemorrhagic fever viruses in the country. As part of the research program in Mali, NIAID has provided significant training opportunities to young Malians in-country,  at the National Institutes of Health (NIH) laboratories, as well as at institutions throughout the United States.
Today, the Mali ICER consists of multiple laboratories, including a College of American Pathologists (CAP)-accredited clinical laboratory, a University Clinical Research Center, and a Biosafety Level 3 (BSL-3) laboratory at the University of Sciences, Techniques, and Technologies of Bamako (USTTB), and several clinical field sites within an 80 Km radius of Bamako. The current ICER research areas include malaria epidemiology and vaccine studies; malaria immunological studies; ecological studies on the malaria mosquito vectors; clinical studies on filariasis and clinical studies on HIV/TB co-infections, and more recently Ebola Virus Disease, Crimean Congo Hemorrhagic Fever Virus, and COVID-19.
Detailed Information on Mali ICER Cooperative Research Programs and Facilities
Medical Entomology Program
Molecular Entomology
Cytogenetics
Molecular Ecology
GIS/Remote Sensing
Vector Proteomics
Vector Bioinformatics
Malaria Immunology
Malaria Pathogenesis
Filariasis
Lassa fever
Relapsing fever
Virology
Parasitology/Vaccine Development Program
Vaccine trial data center
Vaccine trial field sites
Drug research
Insecticide resistance
HIV/AIDS-TB Program
BSL-3 TB laboratory
HIV/TB laboratories
Core Facilities
Library/video conference room 
Freezer room
Motor pool fleet and maintenance garage
Laboratory storage facilities
Administrative offices
Emergency power system
VSAT communication satellite system with links to the internal NIH IT systems and to study sites in remote villages
Video conference rooms
Core immunology laboratory
CAP-accredited clinical laboratory
Field Sites
The Mali ICER maintains five permanent and several semi-permanent field and clinical research sites throughout the country, including sites for field testing of candidate vaccines and drug testing.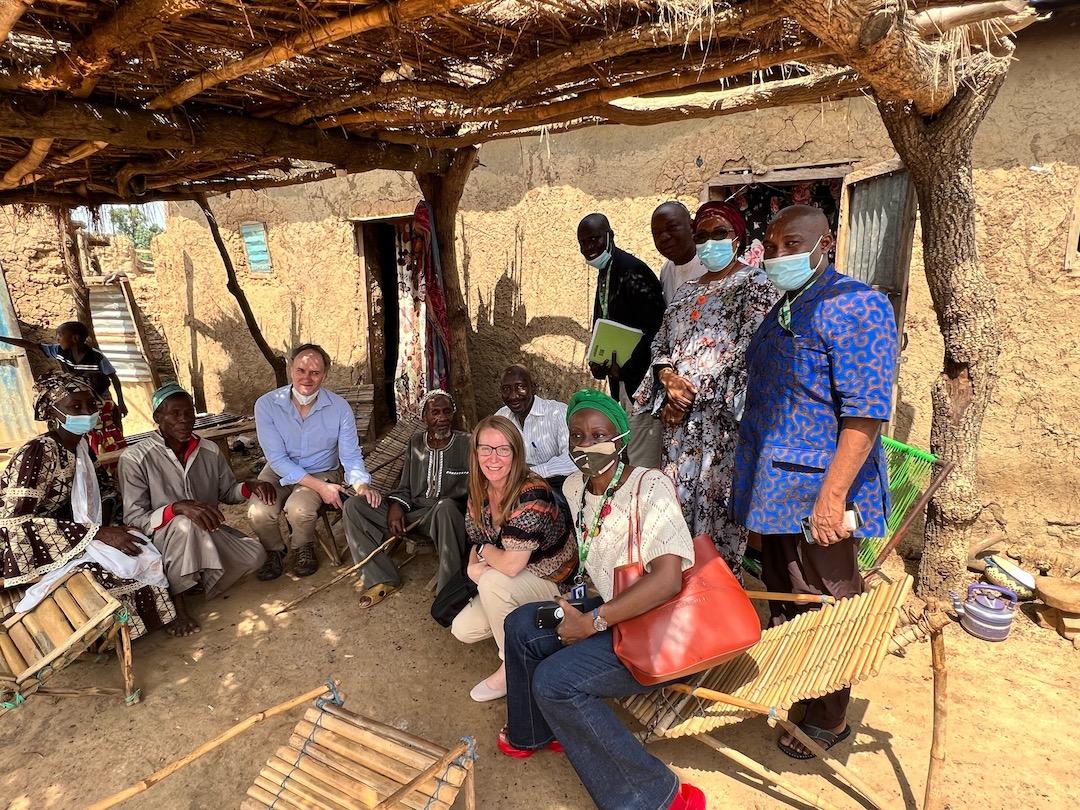 Staff
The current Mali ICER staff consists of researchers, administrative staff, support personnel, and students, including non-NIH staff. Some staff members are supported through a NIAID contract with USTTB. Of special note, the ICER hosts several senior Malian medical, pharmacy, and biology students, as well as students from neighboring African countries, the United States, and other European countries who are conducting hands-on research for their M.D., Pharm.D., and Ph.D. theses.
NIH-supported programs are supported by NIAID staff located in Bamako. These NIAID staff members assist with the administration of scientific programs and serve as a liaison between the U.S. and Malian government and non-government entities.
Training Programs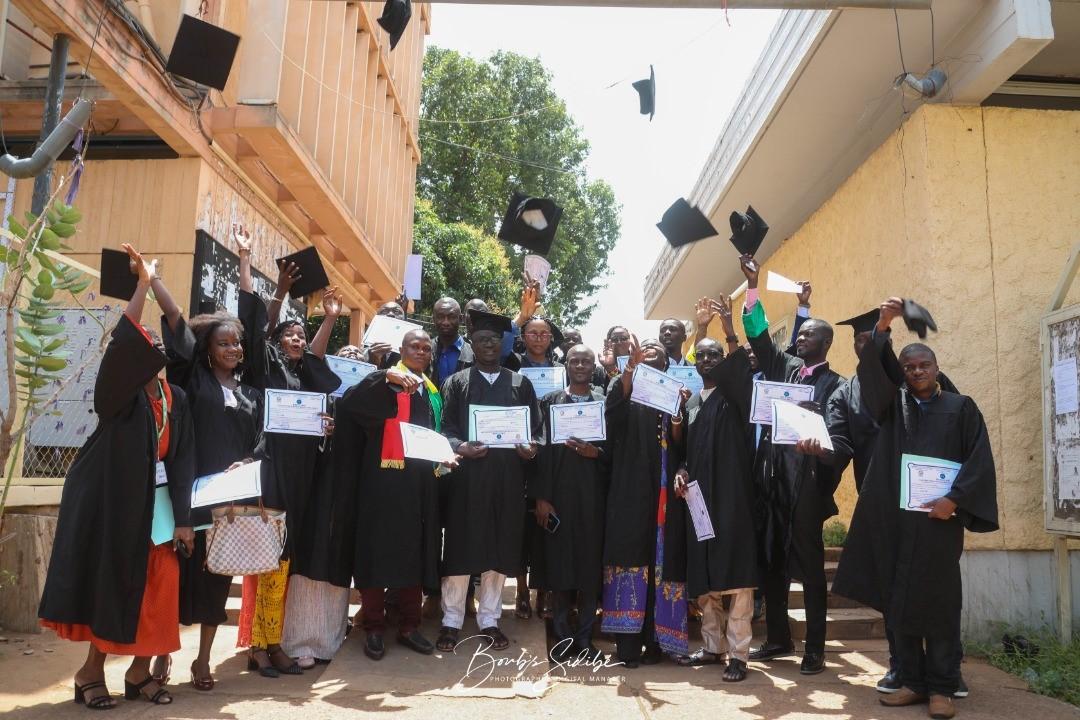 Since the beginning of the collaboration in Mali, NIH has facilitated the training of Malian students in Mali, in the United States, and at various research centers in Canada, Japan, and Europe. The Mali ICER also provides a unique venue to train scientists from the United States and other countries. USTTB is part of the NIH Graduate Partnership Program (GPP), which offers an opportunity for doctoral candidates at USTTB to complete their research thesis in laboratories at NIH and then return to Mali to defend their theses and obtain their doctoral degrees from USTTB.
University Clinical Research Center (UCRC)
In 2014, the University Clinical Research Center (UCRC) was established as a joint initiative between the Ministry of Health, Ministry of Higher Education and Scientific Research, USTTB, and NIAID to enhance the clinical research capacity in Mali. NIAID envisions that the UCRC will enhance existing clinical research programs in West Africa and support their growth and sustainability. The Center provides core capabilities including research personnel, pharmacy, laboratory, specimen repository, data management, and diagnostics to support investigators and encourage collaborations.